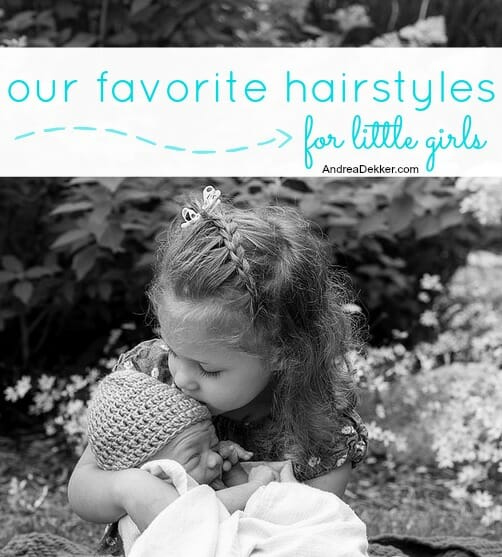 Over the past 6-8 months, Nora's hair has finally started to get longer and thicker — and she has finally been interested enough in various hair styles to be willing to sit still for 5 minutes so I can do it.
I really enjoy doing hair, so we've been experimenting with a few simple, quick, and fun ways to do her hair. Although I am fairly quick at braiding and other hairstyles, I can't imagine any of the styles listed below would take longer than 10 minutes to complete.
Double French Braids
During the hot summer months when she's in and out all day long, riding her bike with a helmet on, swimming, jumping on the tramp, etc. the double french braids is our go-to hairstyle because it stays out of her face, off her neck, and it doesn't fall out like a regular ponytail often does.
Usually, I'll do the braids all the way down, but sometimes I'll stop halfway for a different look, or connect the braids with a bow in the back.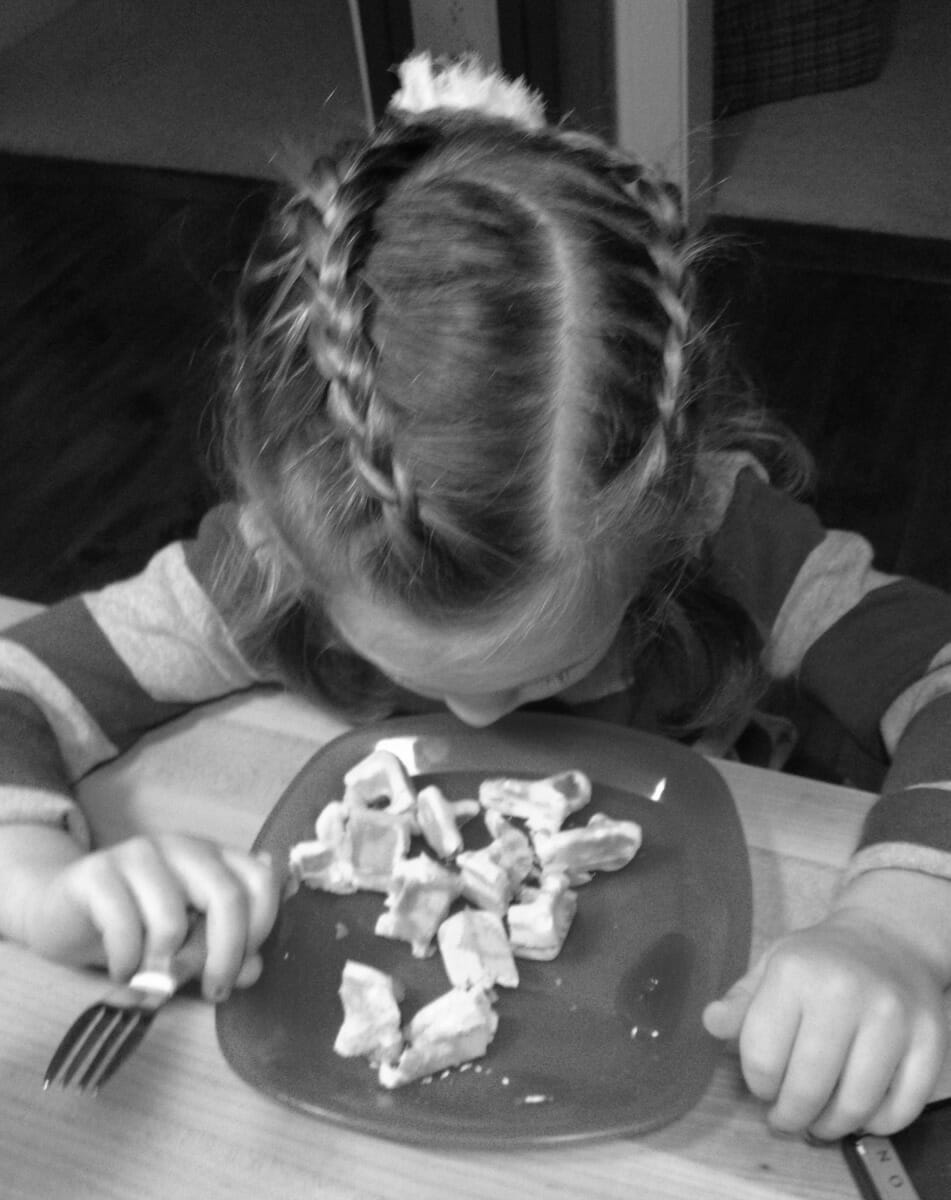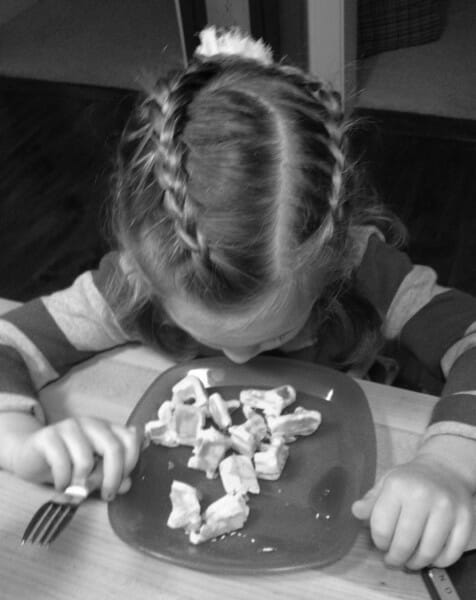 Triple / Quadruple Ponytail
This is a really great hairstyle if you're trying to grow out shorter bangs, or if you have various layers of hair that won't fit into 1 ponytail. This is also a great way to assure that the shorter strands won't keep falling out and getting in her face.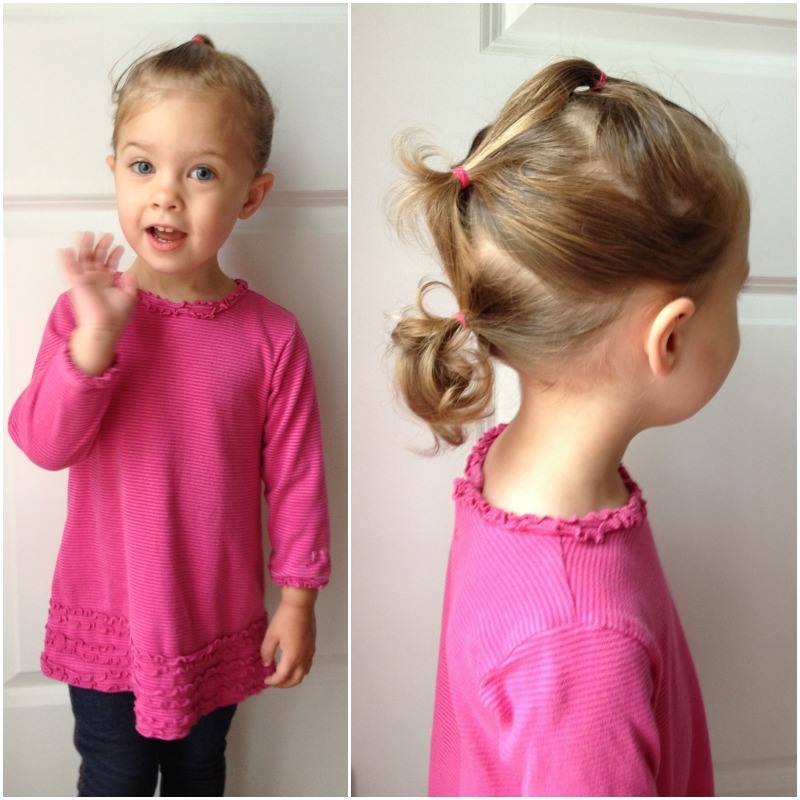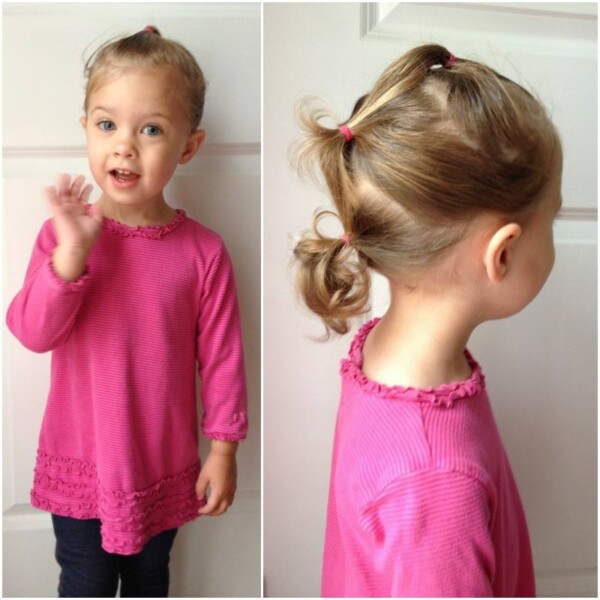 Sometimes I do 3 ponytails, other times I do 4 — and when we have a couple extra minutes, we do TWO sets of ponytails (like the double french braids, just with ponytails instead of braids.)
Headband Braid
This is our newest hairstyle and I LOVE the look! Although it looks a little fancier, I promise you it is so easy. If you can do a regular french braid, you can do this. Just braid from ear to ear instead of from the front to the back.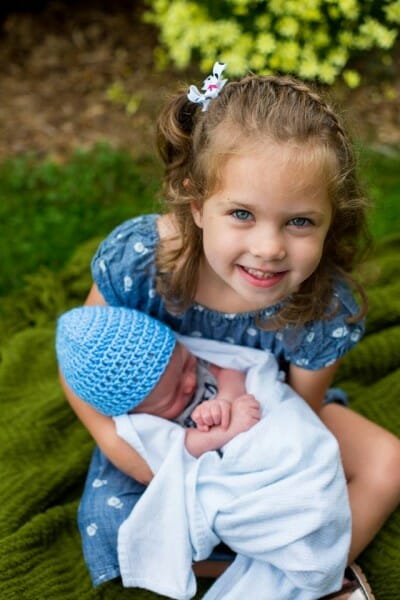 PonyBun
If we only have 30 seconds, a "ponybun" is what we do…
This works as pigtails too!
Quarter French Braid
This is our favorite hairstyle for Nora just because her hair naturally parts this way, and she has a funny cowlick in the back that seems to work well with this style. Also, it takes me about 45 seconds to do — which means it's our go-to for "normal" days when she doesn't want anything different.
I would say I probably do her hair like this 75% of the time — especially for school.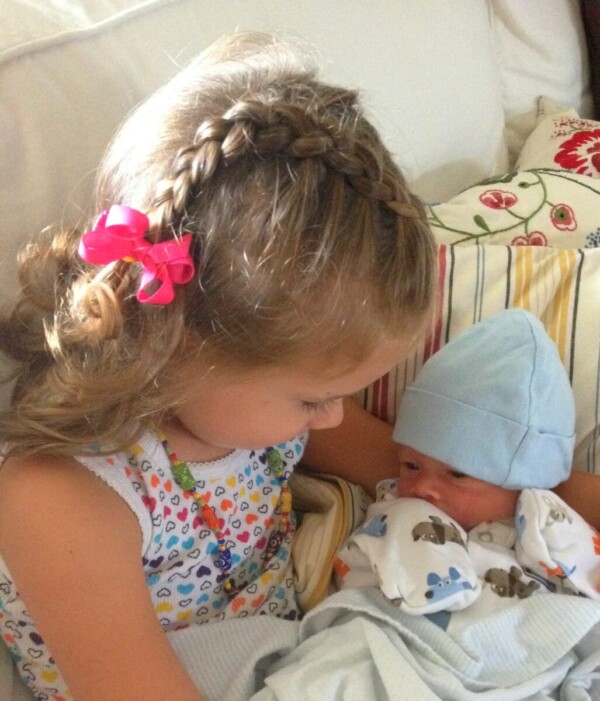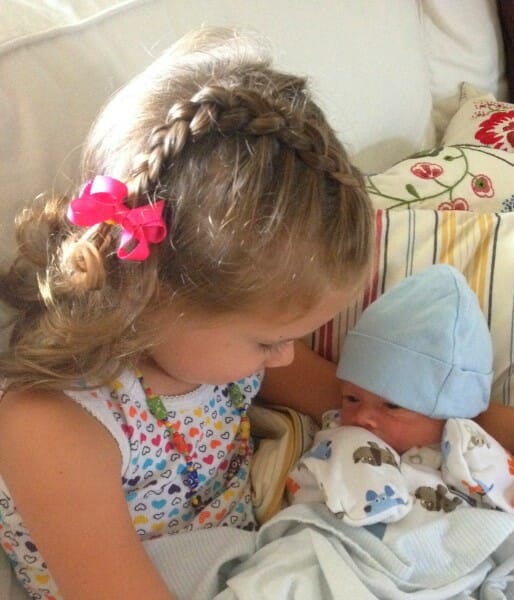 Since you can't see the front very good in the picture above, I've included another picture from last year so you can see the front.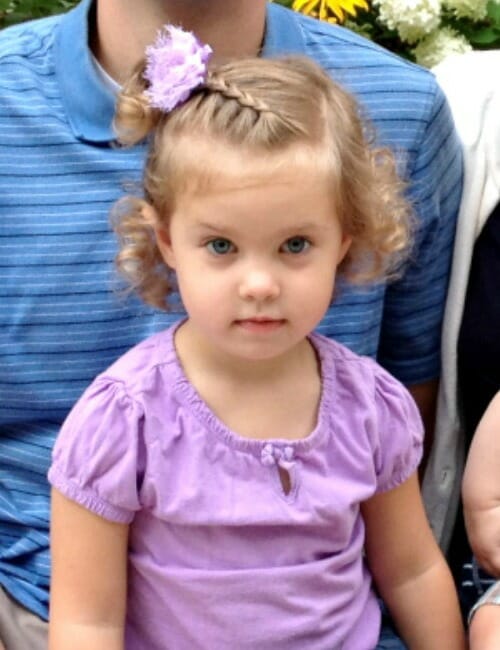 High Ponytail
This is another one of Nora's favorites because she likes to be able to see her ponytail when she looks in the mirror, so if it's high enough, she can see it.
Obviously, this takes 10 seconds for me to do (added bonus) and with her curly hair, we can usually get a nice spiral curl action going on with the hair coming out of the pointail!
Nora especially likes the high ponytail for swimming because then her hair doesn't get as wet — but it's not so great for biking because she doesn't like how it feels with her helmet on.
Behind the Head Braid
Again, not the technical term — but it's another favorite hairstyle of ours when we want to go a little fancier. Nora calls this her "Elsa and Anna braid" because her hair hangs down the side like Elsa and Anna's does.
I suppose it's probably the most complicated hairstyle in this list — but again, if you know how to do a french braid, this really shouldn't be too difficult to achieve. Just braid from ear to ear, around the back of the head and you're good to go.
Straightened and Flipped Out
Nora has fairly curly hair, so every now and then, she likes me to straighten it. We usually add a flowery clip to hold it back out of her face — and we're good to go!
It only take a few minutes, but I only do it on non-humid days, otherwise it's curly again after a few hours.
Doesn't she look SO grown-up with this style?
I'm sure that as her hair continues to get longer, we will keep experimenting with different hair styles.
And if you're looking for more ideas, just head to Pinterest and search for "little girl hairstyles". There are some pretty amazing ideas out there!
What are your favorite little girl hairstyles?