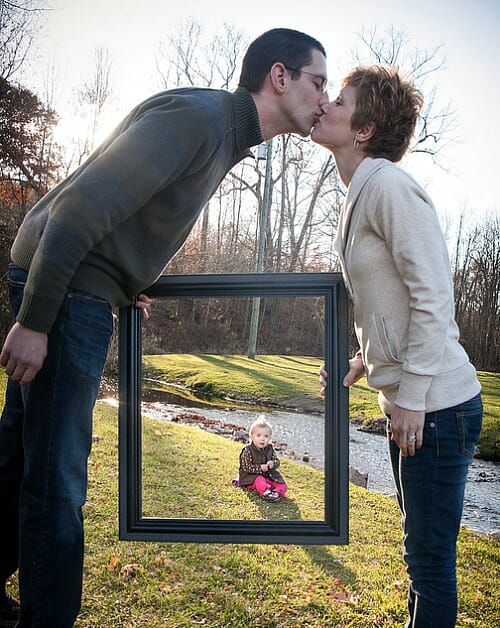 I have a surprise post for Dave today!
You see, tomorrow is Dave's 32nd birthday (he's much older than me, by the way), and since I don't usually talk a ton about Dave here on the blog, I thought it might be the perfect timing for a little post about the man I've loved for almost a decade.
Yes, a decade!
I first met Dave over 10 years ago. However, we didn't officially start dating for several months — only because it took shy senior Dave THAT long to finally ask outgoing freshman me on a date.
I honestly couldn't have dropped more hints or flirted any more… but Dave will be the first to tell you he's not super perceptive with these matters!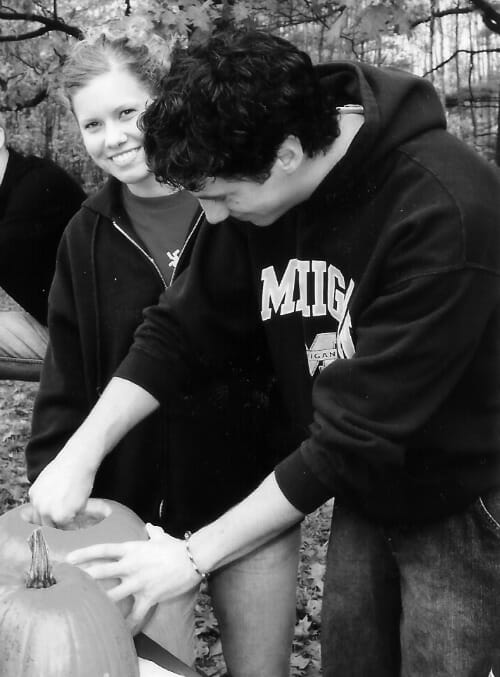 I'm not a super sappy or overly emotional person. AT. ALL. So while I don't think you've ever heard me complain about Dave; chances are, you've also never heard me gush on and on about him… until today.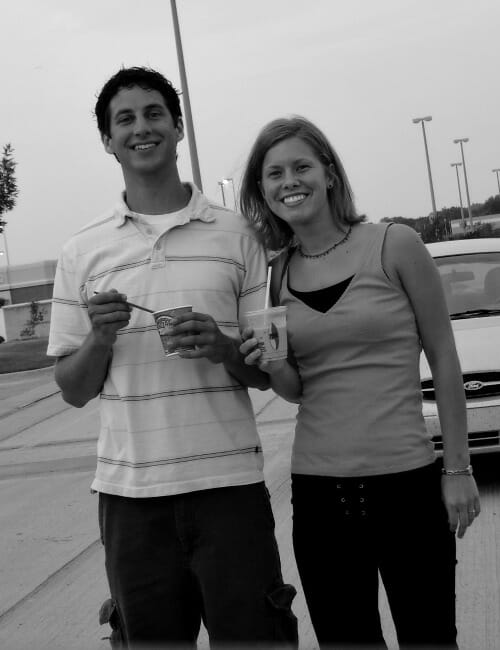 Since I'm the stay-at-home parent, the sacrifices I make for Dave to be a teacher and coach might be a bit more obvious. However, what most people don't realize is that he also makes a TON of sacrifices so I can do what I do (a.k.a. there would be no blog without Dave.)
He often wakes up at 5:00am to grade papers and get to school super early so he can do a bunch of planning before school. That way, he can get home earlier each afternoon and take over "Nora duty" so I can work.
He even wakes up early on the weekends so he can grade before the rest of us wake up. And after Nora goes to bed, he's busy doing school work all night long.
He is amazing at helping out with household chores — he makes the bed, washes dishes, and folds laundry without even being asked. And although he might not always WANT to do some of the things I request, he almost never puts up a stink if I ask him to clean a bathroom, vacuum, or do any other random task. I should probably thank my in-laws for this!
Dave is the type of guy who, when asked if he will put Nora to bed that night, just says "sure" — and only later do I find out there was a really important game or the final episode of Survivor on TV that he would have liked to watch (we don't have DVR, so he can't just watch it later).
I usually feel bad when this happens, but at the same time, I also realize how lucky I am to have a husband who puts family first, no matter what.
In the 10 years I've known Dave, I've seen him get really mad maybe 3 times — one of which was when someone flipped ME off while I was minding my own business in a traffic jam. Seriously folks, don't flip me off when Dave is around!
He is so even-keeled, go-with-the-flow, and super laid back.
He rarely ever makes assumptions before hearing both sides of the story and getting all the facts. He's slow to speak, quick to listen, and as my Grandma would say, "He has the patience of Job" (a Biblical character who was always very patient, even in difficult situations).
Aside from a few naughty students, everyone who knows Dave likes him… and for good reason. He's just the type of guy who is super easy to like (you know, the type with a dry sense of humor to always lighten the mood.)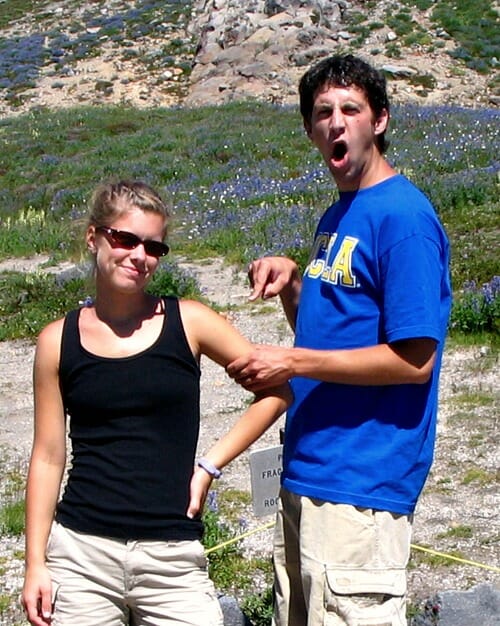 I realize a decade isn't that long in the scheme of a lifetime; but since it's over 1/3 of my current life (and basically my entire adult life) a decade sure seems like a long time to me… in a good way!
Our marriage is far from perfect — we fight, we annoy each other at times, and we definitely both know how to push each other's buttons.
BUT every day, I'm reminded how lucky I am to have such a great guy.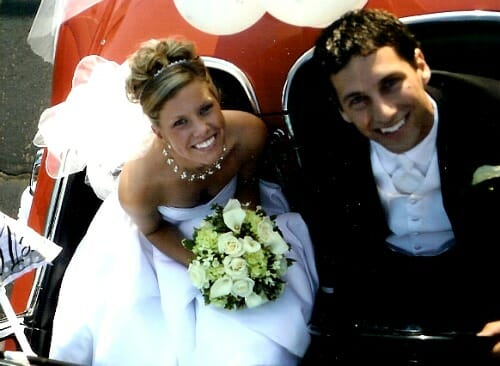 Oh, and if you're wondering why I said this post is a "surprise for Dave"… it's because Dave proof-reads my posts, and he knows there are always 5 posts to read every weekend. However, since I didn't want him to read this one ahead of time, I prepared an extra post for him to read last weekend.
So sneaky… I know (and sorry for the potential extra typos in this post!)
.
Without Dave, there would be NO way I could run this blog and do everything else I do… so if you have a second, please wish Dave a big Happy Birthday and tell him how much you appreciate the time he gives up so I can share my life and this blog with you.
We'll officially be celebrating tomorrow night with a couple Bacon Double Cheeseburgers (and maybe some frozen custard) at Culver's.
Happy Birthday Dave! We love you.