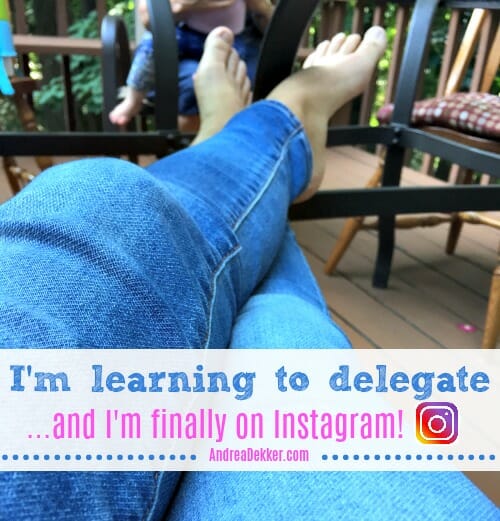 Over the past 2-3 years, it has become very obvious to me that I'm not willing to spend any amount of extra time on anything that isn't completely necessary (unless of course, I enjoy doing it).
I have too many things I need to do, and so many other things I want to do; it just doesn't make sense for me to "waste" time on something that isn't necessary or something I don't enjoy.
In general, I think this is a fairly OK stance to take in life. It certainly doesn't apply to every situation, but I'm a huge advocate for doing what you do well and letting other people do what they do well. It seems that if we all simply focus on doing what we do well, everything sort of balances out in the end.
However… since I run my own business and am the one who does everything (whether I'm good at it or not) there isn't anyone else to "pick up the slack" in the areas I'm not as gifted in or in the areas I don't enjoy.
When I first started my business, I did EVERY SINGLE THING on my own… boy, did I learn a lot in the process. We didn't have children at the time, we didn't have house projects, and we had more time than money. 🙂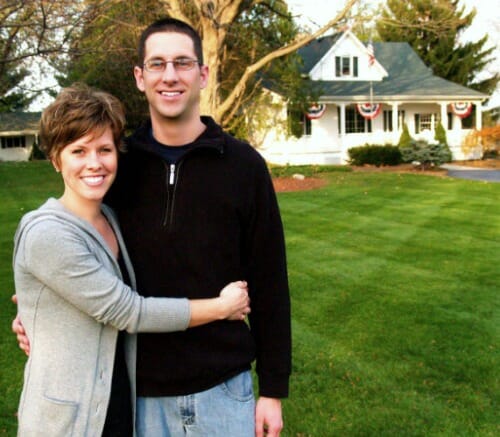 Now, 8+ years, 4 children, and so many house projects later, I've learned enough to know what I'm good at, what I enjoy, what I do really well, AND what I'm not good at, and what I don't enjoy.
.
Over the years, I have (very) slowly started to delegate a few of my business and blogging responsibilities to others to allow more time for me to write, create new recipes, take pictures, etc. — all things I thoroughly enjoy doing, all things that I think most of you appreciate, and all things I feel I do fairly well.
Delegating does not come easily for me. I like to be in control of everything… but in an effort to simplify my business life, I am allowing more people to help me when necessary.
So far, every time I've reached out for help, my load has been lightened, my business life has been simplified, and I've been able to enjoy more time for the things I do well… and of course, more time for house projects and family life!
After about a year of blogging, I hired Agathon Group to completely redesign my blog. They built my website from scratch, they host my website, they handle all my tech issues, they troubleshoot problems, and they provide excellent technical support all year long.
They use their expertise and passion to handle all the tech stuff I have no idea how to do and no desire to learn!
SIDE NOTE: Dave's cousin is one of the owners of Agathon — and even though we're relatives, I honestly can't think of one negative thing to say about any of my interactions with Agathon over the past 8 + years. They are truly top-notch and I've recommended them to SOOOOOOOOO many of my blogging friends (who now all love working with them as much as I do!)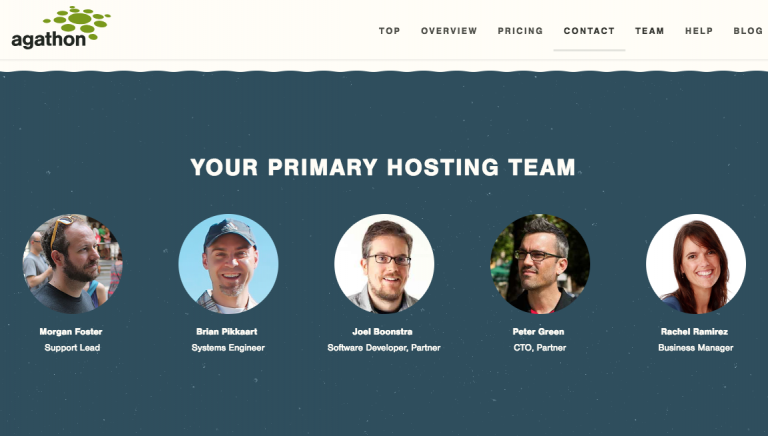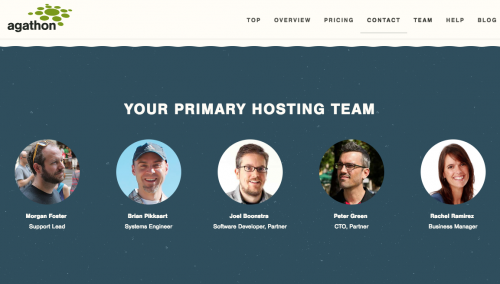 After a couple of years, I recruited Dave to be my faithful proofreader (because you all know spelling is not my strength!)
He has occasionally missed a few glaring typos (it's always worse right after we have another baby and we're both so tired!) but for the most part, he provides the extra set of eyes my posts need and the convenience of always being close by when I have a spelling or grammar question.
Dave definitely picks up the slack where my atrocious spelling is concerned… plus, his price is right! 🙂
Earlier this year, I took a big leap and switched ad networks — or really, finally started using an add network. In the past, I had tried to do a lot of it myself using Google Ads, etc. but it was ineffective, time-consuming, and nothing I enjoyed at all!
Now, I'm working with Mediavine, and I let them handle everything. I can still set limits and boundaries, increase and decrease the number of ads shown on my site, and tweak a few of the settings — but for the most part, they handle everything with all my advertising. It's amazing!
They save me loads of time, energy, and stress by doing something I don't have enough knowledge or skill to do well, which means I have more time and energy to focus on writings posts, making new recipes, responding to comments, and taking care of my home and family — all things I enjoy doing exponentially more!
In just a few months time, they have already more-than-doubled my ad income! Woo-hoo!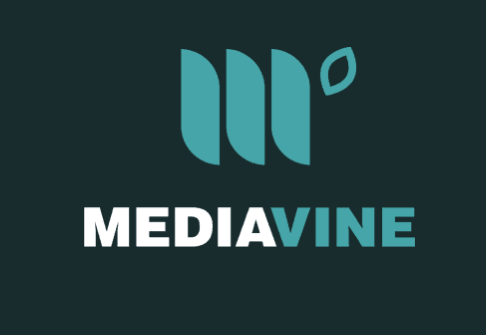 Most recently, I finally acknowledged the fact that I really, really dislike social media… which is a big problem since I make my living by increasing blog traffic (most of which comes from social media.)
For over 2 years now, I've told Dave that I should hand off my social media to someone else — but I felt like I was selling out and not staying true to myself. So instead of finding someone to help me, I just did nothing with social media, and my blog traffic suffered because of it.
Well, suffer no more!
I'm now working with Laura Hutchinson from HowTOGYST.com. She's a social media phenomenon who is whipping my social media presence into shape!
She's also Irish and has a fantastic accent!
| | |
| --- | --- |
| | If you're interested in learning more about Laura and what she does, you can connect with her here: |
.
Laura knows everything I don't know about social media (which is a lot), she enjoys working with social media, and she's really, really good at it!
I can't even begin to list out everything she has helped me with over the past month or so, as well as everything I've learned from her — more than I could have ever learned in a year of working on my own.
And yes… this means I now have an Instagram account!
Clara is shocked too! 🙂
My New Social Media Presence:
So many of you have begged me to start using Instagram, and I'm happy to announce you can now follow me @andrea_dekker!

I'm also starting to use Pinterest more regularly. Laura has helped me organize my pin boards to make them easier to navigate — I even have a pin board dedicated to all MY recipes! If you like my recipes, you'll definitely want to follow that board as we'll hopefully update it regularly!

As for Twitter, you can follow me @andrea_dekker, and since Laura is helping me ramp that up again too, I hope to be much more active than I have been the past 5 years.

Of course, I'll still be sharing my new blog posts, simple recipe ideas, and cute kiddo pictures on my Facebook page as well!
Right now, Laura is also helping by responding to some social media comments (especially ones with questions she knows the answers to or can simply link to a blog post on my site). I'm still responding to ALL blog comments, ALL emails, ALL Facebook messages and comments; Laura is currently handling most of the Twitter and Instagram comments.
Laura and I were talking about the best way to handle the fact that 2 people might be responding under the same account — we figured we might as well ask YOU what you would prefer??

Do you want Laura to make it known whenever she is the one responding? Or does it not matter if she's simply answering a question she knows the answer to?
.
In an effort to make it super easy for anyone to follow me, I added new social media buttons to my sidebar and in the header of my blog — all of which hopefully bring more readers to social media and more social media followers to my blog.
That's the plan at least!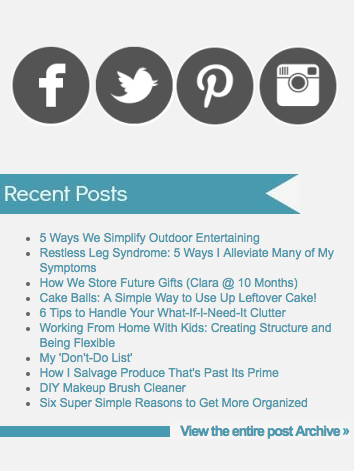 I'll admit, it has been REALLY difficult for me to hand over my social media duties to an "outsider". Even though Laura has been a faithful blog reader since before Nora was born, and even though she basically knows everything there is to know about social media, it's still not natural for me.
I'm the type of person who is organized enough that I can manage 85 different things at one time without feeling stressed out or over-worked. However, I will admit that it feels like an enormous weight has been taken off my shoulders.
I no longer feel bad about not doing social media or the fact that I'm unwilling to spend time trying to figure it all out — and I still get the benefits of a strong social media presence (which is essential for bloggers today).
As my home life, family life, personal life, and business life all get busier and busier, I know that delegating some of my responsibilities is the right thing to do in order for me to achieve the simple, organized life I desire.
Right now, that means letting Laura work her magic on my social media accounts.
It means letting Mediavine manage my blog ads and Agathon Group monitor all the technical "behind the scenes" stuff.
It means letting Dave take charge of the older 3 kids more often (he has been super dad all summer long!)
It means letting my kids make their own beds, pick out their own clothing, brush their own teeth, and do their own hair (even if it's not what I would ideally choose for them to wear or if their beds basically look like a pile of blankets)
It means letting Dave and the kids pitch in more around the house, even if their standards aren't quite up to mine.
It means saying "yes" when someone offers unexpected childcare for an afternoon or to have us over for a meal.
The beauty of delegating is that I accomplish so much more than I could on my own, PLUS I have more time and energy to use on things and activities I actually enjoy doing and feel passionate about!
This allows me more time to write blog posts, more time to play with my kids, more time to make food for my family, and more time to work in my garden — all things I would choose to do with any amount of free time I have available.
I realize delegating unloved tasks is not always an option (I'd love to delegate laundry, but that's just not practical right now). However, I can speak from experience that delegating is an extremely effective way to simplify.
If you feel stressed out, over-worked, too busy, or just super tired all the time, I'd highly encourage you to brainstorm a few ways you could delegate some of your unloved tasks to someone else.
Maybe this means asking your spouse or children to help out more around the house.
Maybe it means getting takeout or fast food a couple times a week.
Maybe it means paying someone to do yard work or clean your house.
Maybe it means swapping babysitting or house cleaning with a friend who is willing to cook or run errands for you.
Delegating doesn't have to be expensive… just get creative!
How do you delegate in attempts to simplify your life?
Also, feel free to share your favorite tips, tools, or features of Instagram, Pinterest, Twitter, or Facebook — I'd love to know more!