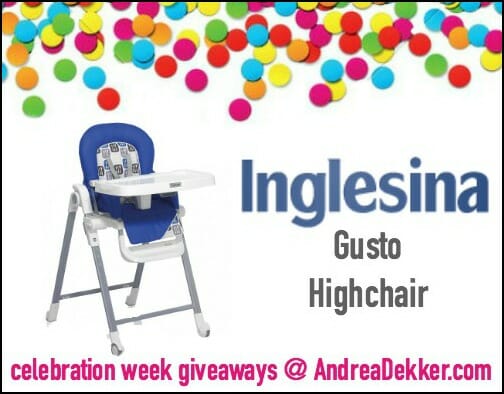 All week long, we're celebrating here on the blog — birthdays, babies, house projects, summer and more!

Click here to view the 8 fabulous giveaways — and join in on all the celebration fun!
Along with needing two cribs for Simon and baby #3, we also really wanted 2 high chairs since Simon is SUPER squirmy and definitely not ready to transition to any form on booster seat at the table. He needs to be TOTALLY confined otherwise he'll leave the table 150 times during every meal!
In fact, I often put him in his highchair just to confine him for brief periods during the day (like if I need to go to the bathroom in peace, take something hot out of the oven, etc. etc.) It works marvelously, especially if there is anything fun going on outside!
Our current highchair is very basic (and I love that about it) but there were a couple of features I really wanted to look for in a second highchair — especially since it was going to be used for an infant.
Namely, I wanted our 2nd highchair to be padded (with something that was easily washable), to recline so a small infant could sit up at the table with us without needing to be held, and fold down pretty compactly for easier storage.
I thought this might be a pretty hard list of things to cross off with just one highchair — but after searching for just a short while, I found the Inglesina Gusto Highchair — and quickly realized it met all my requirements with a really reasonable price tag!
Simon apparently likes it (we had to test it out a bit!) so I think the new baby will too!
The Gusto highchair is the newest Inglesina highchair designed to make life easier for moms and dads at meal times. It is extremely easy to open and close to get the child in and out. It has a 4-position height adjustment to make the chair taller or shorter to fit your table (I love this), a reclining seat and an adjustable footrest so you can completely customize the seat to fit your child.
The service tray is dishwasher safe and can be detached from the main tray so that food can be placed on it and then served to the child. The removable tray has been EXTREMELY useful for our mealtimes as Simon's way of telling us he is finished is to start throwing any leftover food on his tray (yes, it's annoying). But with the Gusto chair, we can quickly remove the top tray and enjoy the rest of our meal without getting food flung at us 🙂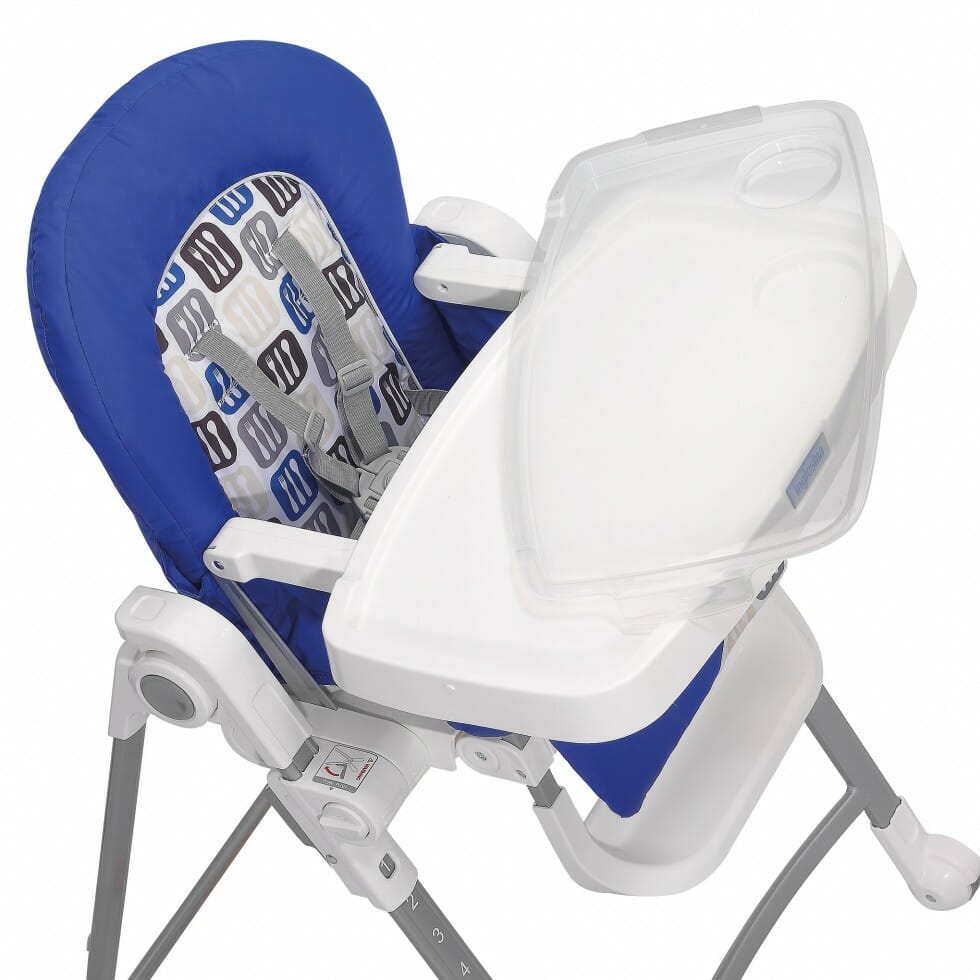 Oh, and this highchair is SUPER compact when closed. It even has a really cool "hook" on the back to store the tray so it doesn't stick out when you fold down the rest of the chair. I know I'm not a highchair expert, but I honestly have never seen a full-size highchair fold down as compactly as this one does!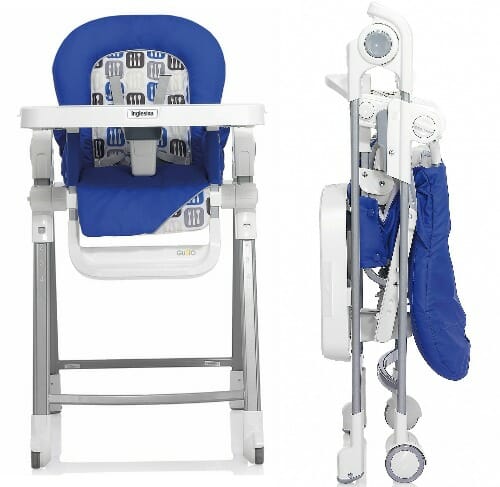 More about Inglesina:
Inglesina was founded in 1963 with the goal to provide the customer with "real value" and combining aesthetics and elegance with convenience, comfort, and functionality.
Inglesina is a leader in the premium segment of the baby products sector through the design, the construction, and the distribution of products that are distinguished for their innovation, elegance and attention to details.
Visit Inglesina on the web:

Website: www.inglesina.us
Facebook: Inglesina Baby USA
Twitter: @InglesinaBabyUS
Pinterest: Inglesina Baby US
Instagram: Inglesina Baby USA
YouTube: inglesinababyusa
Enter To Win This Giveaway!
Today, one lucky reader will win an Inglesina Gusto Highchair!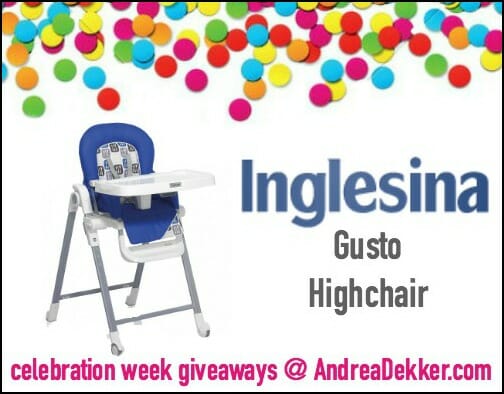 To enter, simply use the Rafflecopter widget below (it might take a second to load).
a Rafflecopter giveaway

All Celebration Week Giveaways end at 11:59 pm EST, Sunday, 6/21/2015 and are open to US residents, 18 years or older. The winners will be randomly selected via Rafflecopter and notified via email. I received a duplicate prize package in exchange for hosting this giveaway — but all opinions are 100% my own. Please see my full disclosure policy and contact me with any questions you have. Good luck!