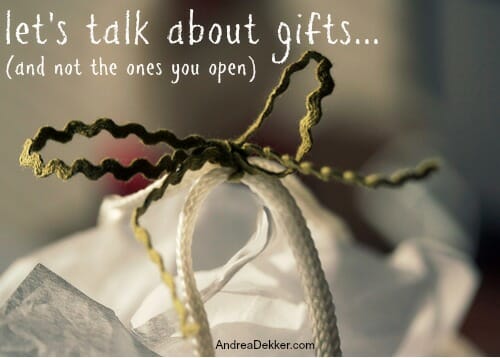 This time of year, we often talk a lot about GIFTS — what we want, what others want, what we bought, how we'll wrap them, what gifts we need for which party, etc. etc.
Yes, I love birthday and Christmas gifts too… but today, I want to talk about a different type of gift.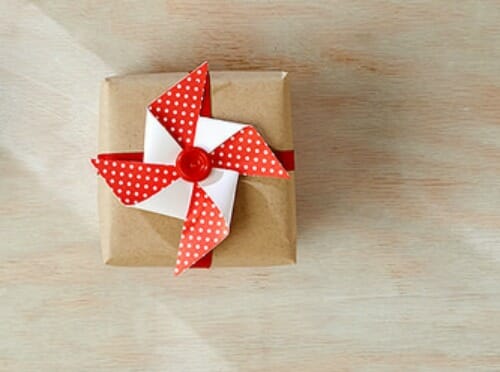 If someone asked you what YOUR personal gifts and talents were, would you be able to answer them? Or would you awkwardly fumble around for the right words, and say something like, "Oh, I guess I'm a decent _______ (mom, friend, writer, teacher, accountant)." and then change the subject?
In my experience talking with other women, we regularly underestimate ourselves, our talents, and our gifts… to the point where we actually feel bad saying anything positive about our own abilities.
In fact, I've noticed that almost any time I give another female a compliment, they immediately send a compliment back my way — as if simply saying "thank you" and accepting it graciously is too awkward for them.
We (myself included) are much quicker to apologize for a potential weakness or bring attention to something we struggle with than take praise and appreciation for something we're really good at… right?
Did you know that up until recently, I never considered 'writing' to be one of MY gifts?
For the past 6 years, I've made a part-time or full-time income from my written words… yet when a stranger stopped me a few months ago and told me that my "gift of writing" had blessed her every day for the past several years, I was completely caught off guard.
I smiled and was just about to blurt out something about how I know I have too many typos in my posts or that I have no training as a writer… but thankfully I stopped myself and just said, "thanks, I really enjoy writing for my blog".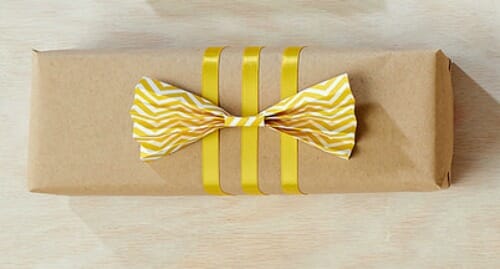 Ever since that day this summer, I've continued to think about my "gift" of writing… and you know what I realized? I realized that although I am not the most polished or eloquent or sophisticated writer around, I'm really good at writing in a simple yet succinct manner that seems to relate to SO many people.
I have the ability to organize my thoughts in a way that makes my words easy to read (or so I'm told), and I always try to get my point across quickly, with a straightforward, no-nonsense approach that (I think) helps me feel more relatable and "real".
Also, I have ALWAYS enjoyed writing.
I kept numerous journals, notebooks, and "diaries" from elementary school all the way through college. I often wrote daily as it was so therapeutic for me. When I was mad, I wrote. When I was excited, I wrote. When I was heartbroken, I wrote.
It wasn't until I started my blog back in 2010, that I actually wrote something anyone else would read… and now I make a living writing!
Although I don't have any formal training as a writer, I do have almost 2000 published blog posts, a full-time income writing for a growing readership, and several passed up opportunities to write an actual book!
Certainly writing must be one of my gifts.
I don't say this to toot my own horn — but rather, to show that our gifts and talents are often hidden from our own eyes, either because we're too apprehensive to draw attention to our strengths or because we don't even recognize our strengths as "gifts".
As I mentioned above, I think this is especially true of women. We blow off our gifts as "hobbies" or "volunteer work" or "just something we enjoy doing" but we don't actually acknowledge our gifts as something valuable or useful, especially if we don't make money doing it.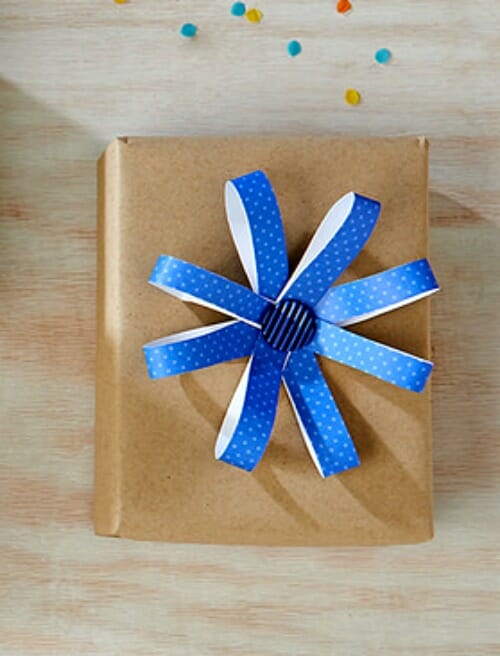 Have you ever stopped to really think about the things you are good at, the activities you enjoy doing, and the gifts you are blessed with?
If not, I would love for you to do 3 things for me.
1. Make a list (mental or physical) of at least 10 of YOUR gifts.
Maybe you have the gift of music.
Maybe you have the gift of public speaking.
Maybe you make the best cheesecakes around.
Maybe you are a frugal fashionista who all your friends turn to for affordable style.
And speaking of friends… maybe you have the gift of friendship, encouragement, or a good listening ear.
Maybe you have the gift of a green thumb and can share your bounty with others in your community.
Maybe you have the gift of amazing time management to keep your busy home, family, and work lives running smoothly at all times.
.
2. Find a way to use at least one of your gifts.
What good is it to have a laundry list of gifts if we're not going to use them? This doesn't have to be a huge time commitement either.
If you enjoy cooking or baking, make a double batch and bring some to a friend or neighbor.
If you like doing crafts with your kids, have them draw, color, or paint pictures and mail them to elderly people from church or in your community.
If you have a nice camera and a good eye, offer to take family pictures for your friends' families.
If you have more money than time, donate funds to support a local charity or fundraiser.
If you're a natural party planner, offer to coordinate the holiday festivities for your extended family.
If you are an amazing couponer, donate some of your surplus to women's shelters, food banks, or foster care services.
.
3. Stop apologizing for yourself.
When someone compliments your smile, your outfit, your well-behaved children, your beautiful home, your nicely manicured yard, your ability to effortlessly manage working full-time and being a full-time mom, your promotion, or your lovely family photo, just smile and say "Thank you!"
Don't feel the need to immediately shoot a forced compliment their way, or (worse) to say something negative about yourself.
We aren't doing ourselves any favors by overlooking, undervaluing, or criticizing ourselves or our gifts — not to mention we're setting a horrible example for our children and grandchildren.
So… what are YOUR gifts?