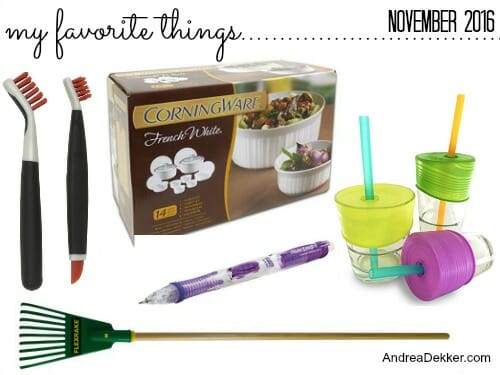 November is here, and that means one thing in the Dekker house… Nora's birthday 🙂
Yes, we're all excited for cooler weather, Thanksgiving, and the official start of the holiday season, but we are also really excited for our soon-to-be 5 year old!
Nora is planning a Frozen-themed party and we recently got an amazing Elsa costume that fits just perfectly (thanks to a generous reader whose daughter gifted her too-small costume to Nora!)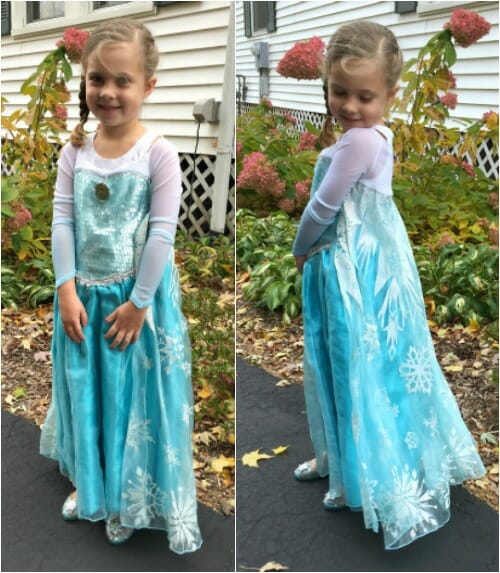 Right now, Nora's "favorite thing" is her new costume… but I also have a few more favorite things to share with you all this month. As always, be sure to check out some of my favorite things from past months and share your favorite things in the comments!
DISCLOSURE: None of these products are sponsored; however, some of the links below are affiliate links — which means that at no cost to you, I may get a small commission. Please know that I use these products daily in my own home and life. Read my full disclosure policy for more information.
Corningware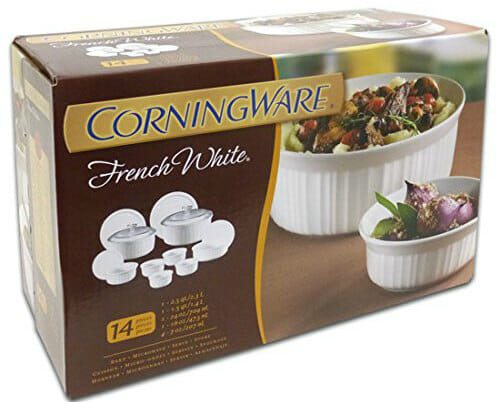 One of the things I added to our wedding registry was a massive set of Corningware in classic "French White"… and it immediately became my most favorite cookware.
I love that it can go in the oven, in the microwave, in the dishwasher, and in the freezer; I love that our set comes with glass baking lids and plastic storage lids so I can pop any leftovers straight into the refrigerator; and I LOVE that it matches our white kitchen dishes.
I honestly use our Corningware almost every day for something — either making a casserole for dinner, serving up pudding or individual desserts in the ramekins, storing large amounts of leftovers to reheat later, or making a meal for the freezer.
Since I'm not a big fan of "sets", I've gotten rid of the smaller pieces I didn't use and picked up a few more pieces from thrift stores over the years. One of my dishes has a chip out of it, but it still functions just fine (at least for now).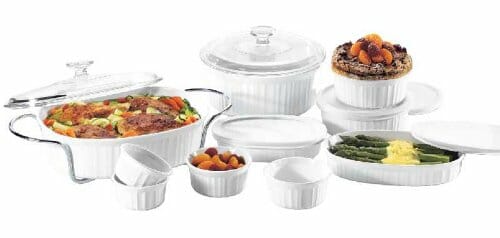 .
Mechanical Pencils with Twist-Up Erasers

I've always been a "pen user" until about a year ago when I switched over to mechanical pencils.
I'm loving the flexibility of writing with pencil over pen… and right now, my favorite mechanical pencils are the Paper Mate 0.5mm with the jumbo twist-up eraser.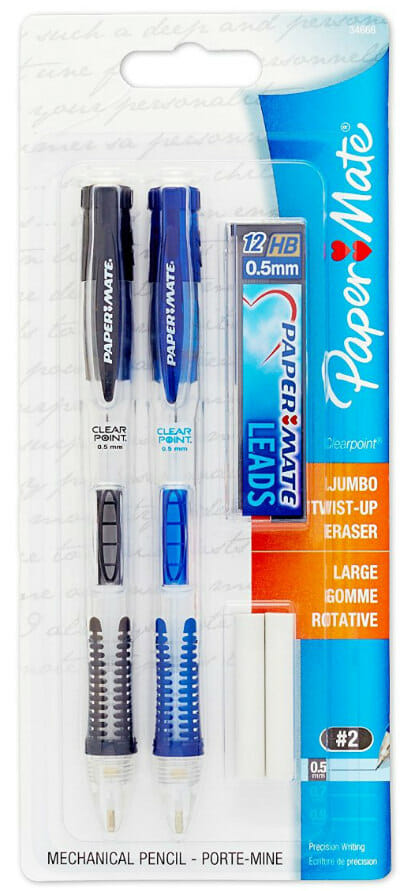 I can twist the eraser down when I'm not using the pencil (so my kids can't bite it off!) and twist it up again when I need it. I haven't tried every brand of mechanical pencils yet, but this feature basically sold me on the Paper Mate brand for a long time — at least until my kids are past the biting-off-erasers-phase!
.
Truper Shrub Rake

For the last 10 years of my life, I've used a full-size rake to try and get the millions of leaves that fall between our thousands of plants within our many planting beds. It was so frustrating because a full-size rake doesn't fit between most of our plants (especially as they continue to to grow closer together) so I would often end up on my knees, grabbing the leaves out with my hands.
Then, about 2 months ago, I found a Truper Shrub Rake from our local thrift store for ONE DOLLAR… and my life is forever changed!
Maybe that's a bit dramatic, but I never realized there were tiny rakes (as I call them) perfectly designed to fit between shrubs and other perennials to easily rake out all those leaves.
That dollar is potentially the best dollar I've spent in a long time, and I would highly recommend these rakes for anyone with lots of plants and lots of leaves!
It's also fun for kids 🙂
.
Silikids Sippy Tops and Straw Lids
We're trying to get away from sippy cups for Simon as his speech therapist says he needs to strengthen his tongue muscles. Instead, we've been told to use cups with straws.
So far, we really like the Silikids Straw Lids. We've used them for several months now and I love how easy they are to put on, take off, clean, etc. We can use them with any cup we already have in the house and they are really convenient for taking on the go.
Surprisingly enough, the straw lids really don't spill unless you tip them completely upside down; and even then, it's just a few drops that come out of the straw!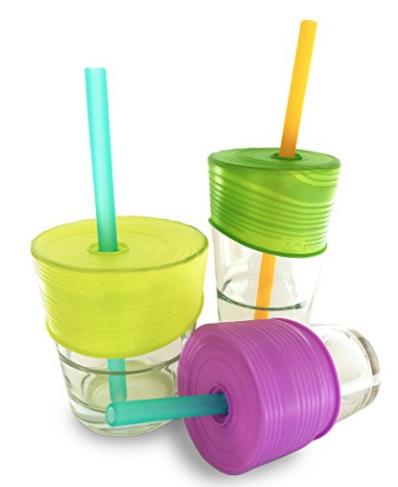 We also have (and like) the Silikids Sippy Tops. They are completely spill-proof.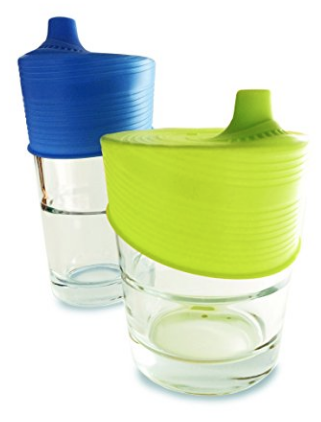 Oxo Scrub Brushes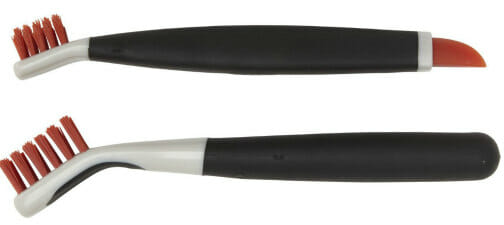 Several years ago, I got a pack of these Oxo tiny scrub brushes (about the size of large toothbrushes) for free after rebate from Menard's, and since then, I have used them to clean SO many areas of my house — everything from sink drains to shower grout to the seal around our dishwasher, and so much more.
They always seem to be the "perfect size" to scrub little areas, and their bristles are really strong so they don't bend or break down.
They are frugal, they work well, and they have handled several years of regular use — definitely winners in my book!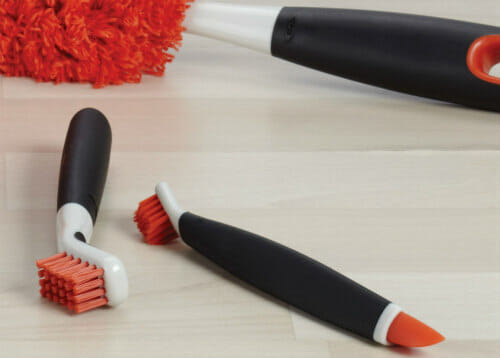 .
That's all for me this month.
Make sure you check out my previous month's favorite things — and feel free to share some of YOUR favorite things in the comments below!