I love pie.
I love eating pie, I love making pie, I love nearly all vartities of pie!
The only problem with pie is that the crust always seems to get soggy before we can eat it all — there are just 2 of us you know.
So today — as I was contemplating whether or not I should make a pie (and knowing that my husband would definitly want me to make a pie) — I decided to try something new…
… mini pies!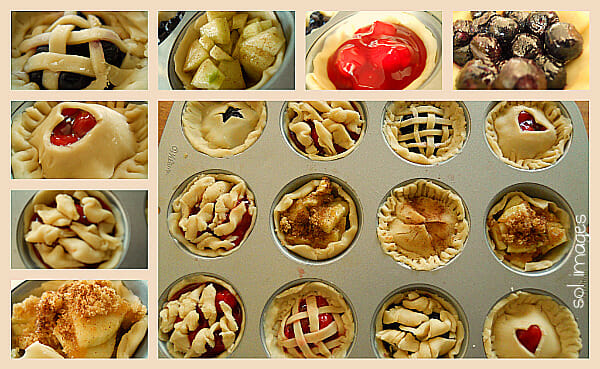 I figured that if I made mini pies, I could make as many as we needed and I could customize the filling so everyone got their favorite pie.
Not sure why I didn't think of this sooner?
Anyway, mini pies are extremely easy and take less than 20 minutes to bake (half that of most full pies)
Ingredients:
Pie Crust Dough — I used store bought refrigerated crust but feel free to use homemade
Filling — choose your favorite pie fillings and make mini batches of each one (or use canned filling)
Directions:
Use a biscuit cutter to create mini pie crusts — cut as many or as few as you want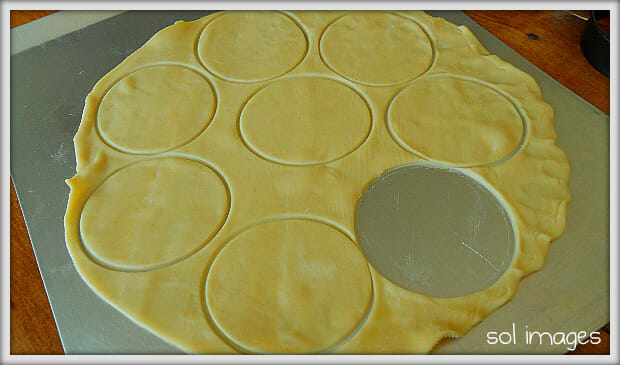 Press the crusts into muffin tins
Fill with your favorite filling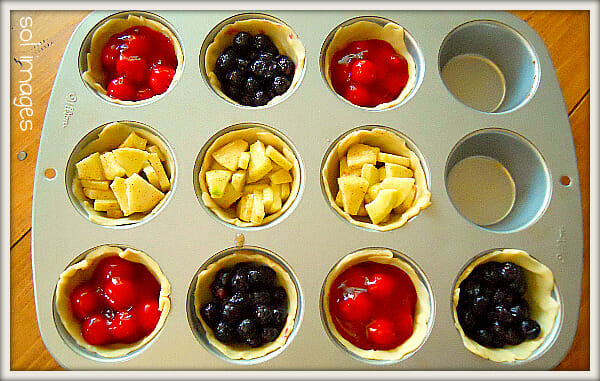 Top with a lattice crust, full crust, crumble, or no crust.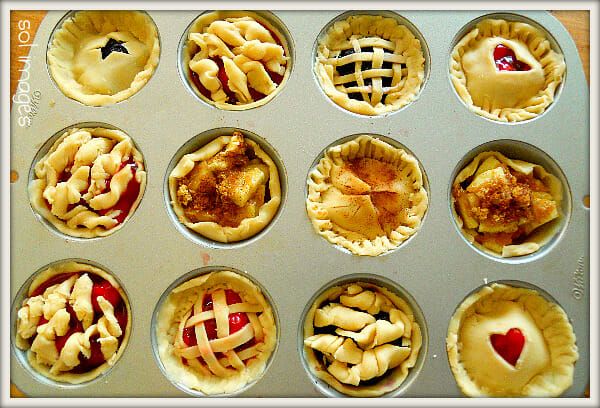 Pinch the edges to seal the crust
Bake at 375 for 13-17 minutes or until the filling is bubbly (cover with tin foil if they start to get too brown)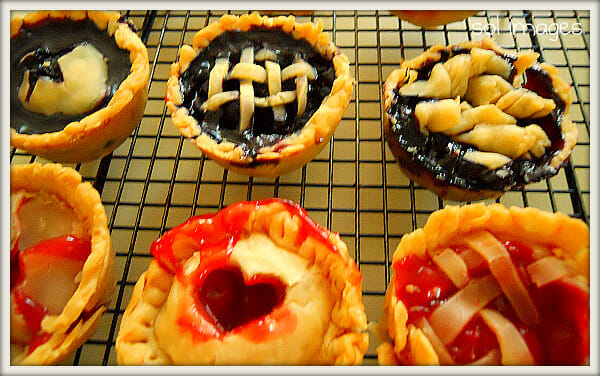 Let cool and serve with vanilla ice cream.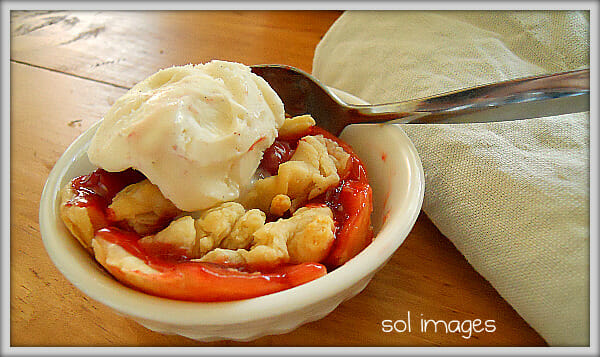 What is your favorite pie?
Visit my virtual recipe box for more simple, delicious, family friendly, recipes!