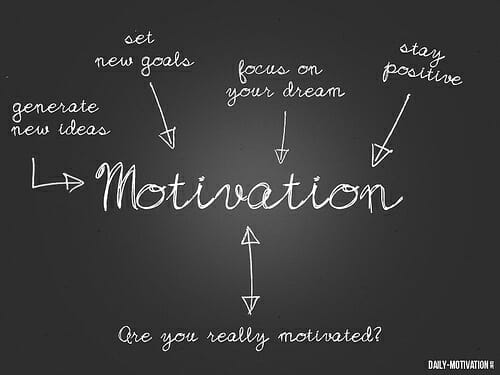 It's probably no surprise that I get a large number of emails, comments, and questions asking for help to get and stay more organized.
I have an entire main category of my blog dedicated to organization — and, if I'm really honest, that's my favorite category to write for!
Over the past 8+ years of sharing my passion for simplifying, streamlining, cleaning, organizing, decluttering, and improving the look, feel, and function of a home, I have noticed something fairly interesting.
I've noticed that, for MANY people, the motivation to get and stay organized is rooted in their desire to appear more "put together" from another person's perspective — not necessarily so they personally enjoy the benefits of a simplified, more organized home and life.
While I definitely understand the motivation of doing a quick clean or tidying up before company arrives, I'm also fairly confident that without a more personalized (and permanent) reason to get and stay organized, it will be really difficult to STAY motivated (unless you have company over every single day!)
It certainly takes more than an hour spent quick cleaning your house to really get and stay organized!
.
If I'm really being honest, becoming more organized requires a lifestyle shift –– similar to if you decide to change your career (working 2nd shift versus 1st shift) , if you decide to change your diet (going gluten or dairy free, for example) or if you decide to lose 20 pounds (not eating fast food, cutting out sweets, etc.)
Getting AND staying organized is not something you can simply do for a day, and then not do for 4 weeks and expect to see results.
It's something you need to commit to every single day, something that will require ongoing effort and maintenance, something that will take hard work at times… and unless your motivation is intrinsic, it's going to be very challenging for you to stick with it.
.
I don't say this to discourage you from trying (certainly not!) but rather to help you get a grasp on why it might be taking you longer to reach your organizational goals.
What is your motivation to get AND stay more organized?
If it's not rooted in YOUR OWN desire to make a change, but rather to appease someone else or simply appear like you've got things figured out, you'll be fighting a continual up-hill battle.
If this is the case, consider reevaluating your current goals in order to align them with your current stage of life, energy levels, and motivations.
For example, instead of striving to get your entire home organized, simply focus on one area that bothers you the most (the kitchen counters) and spend your time and efforts getting AND keeping the kitchen counters relatively mess-free. Once you feel you've got the counters under control (no matter how long it takes) then pick one additional area to focus on.
Not only will you have a smaller goal to focus on, you'll see faster progress, and your motivation to continue pushing forward will increase — making it easier to add on another area of your home.
.
I realize it doesn't always work out so perfectly — and there will certainly be days when you are less motivated than others — but if you can find a way to create intrinsic motivation for your goals, you will be SO MUCH MORE likely to reach them quickly (and actually enjoy the process!)