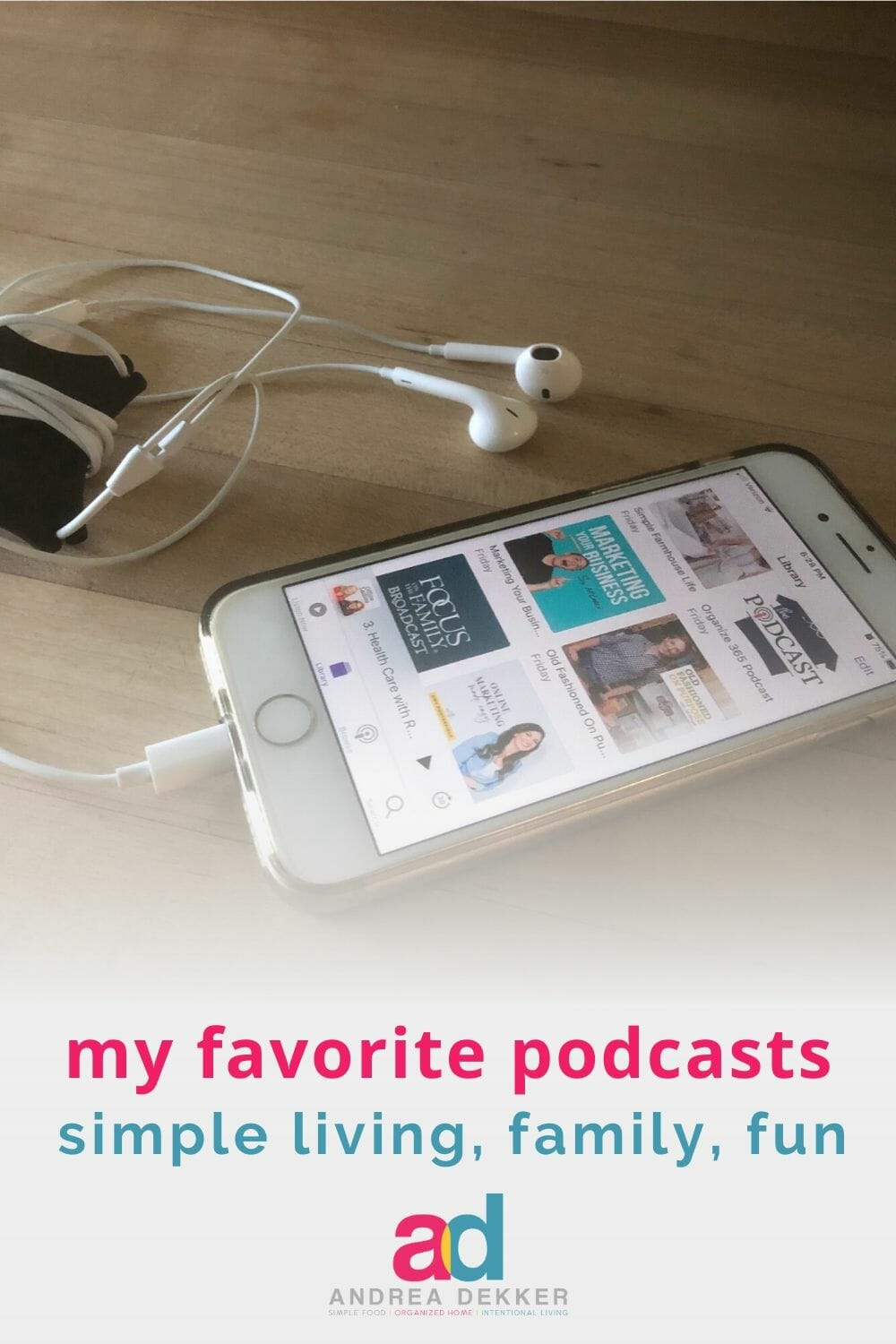 INSIDE: Looking for a few new podcasts to add to your queue? Check out my current favorites for simple living, decluttering, family life, business… and just for fun!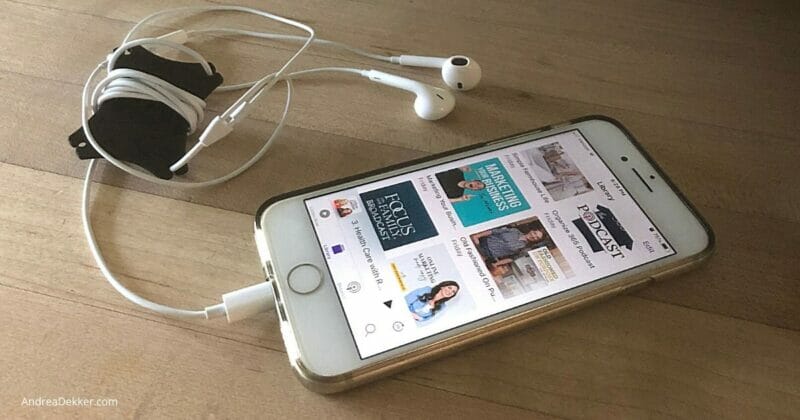 I'm regularly asked if I would consider starting a podcast — and while I AM interested in this opportunity, I currently don't want to devote time to it just yet.
I have SO many ideas for podcast topics swirling around in my head… so it's definitely something I'd love to create in the future when I have a little more breathing room in my schedule (and a quieter home!)
For now though, I'll stick with simply listening to my favorite podcasts!
My list of favorite podcasts is always changing, but right now, THESE are the ones I enjoy listening to while I wash dishes, fold laundry, pull weeds, chop veggies, wash windows, walk around the neighborhood, or do any other number of "mindless" tasks throughout my day.
I LOVE doing something I enjoy while still crossing necessary to-do's off my list each day. Listening to podcasts is one of the easiest ways I make time for hobbies in this season of my life.
NOTE: I almost always listen on 1.5x or 2x speed, so I can plow through each episode pretty quickly!
Does anyone else do this?
There are a few more podcasts I listen to very sporadically — The Crystal Paine show, The Purpose Show, and one about Wheat (it's boring and interesting all at the same time!) But for the most part, I like to keep my list fairly small so I don't feel "overwhelmed" with all the new episodes.
I can usually listen to 4-6 episodes a day IF I remember to start one whenever I'm doing those mindless household tasks.
That said, I'm always looking to learn about new podcasts I might like… which is where YOU come into the mix!
I'd love to know what YOUR favorite podcasts are!
Leave them in the comments — but don't include URL s because those tend to get flagged by my comment spam catcher! 😉
Oh, and would you be interested in a podcast based on the topics I share here on the blog??? If so, maybe that can be my goal for 2021!