I decided to be very unproductive today and spend time taking (and editing) lots of picture from my garden!
They turned out great; hear are a few of my favorites:
Wave Petunias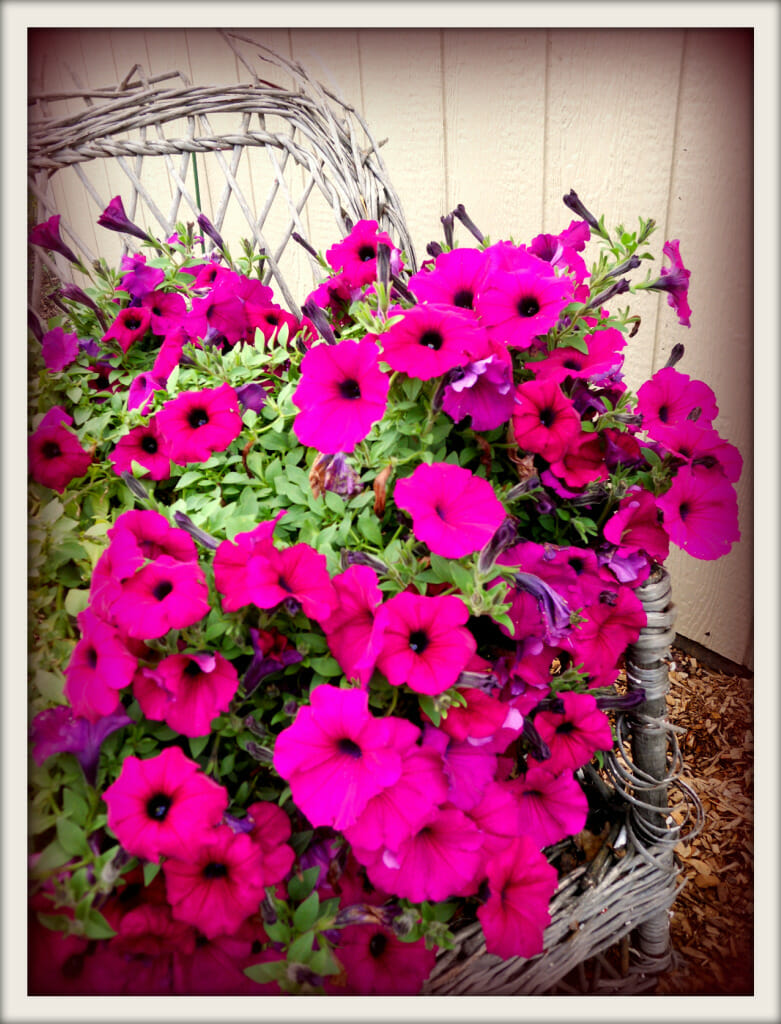 Verbena
Pink Verbena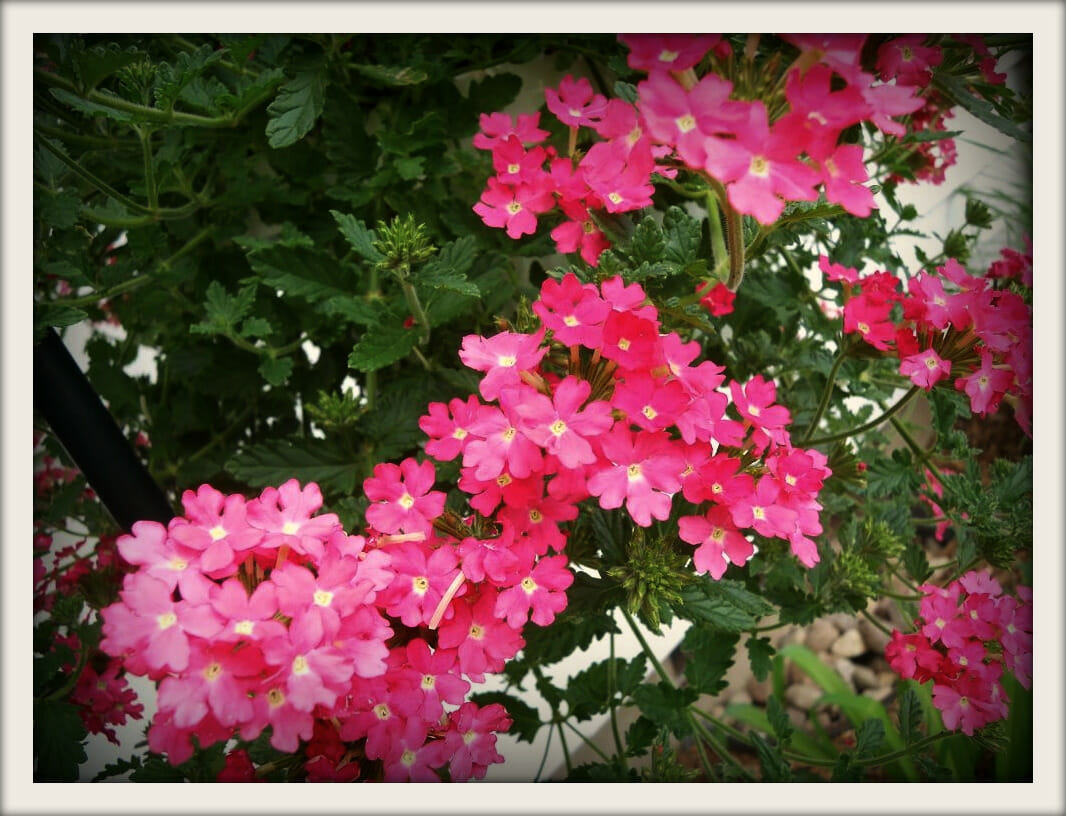 Chives
Iris
Columbine
Clematis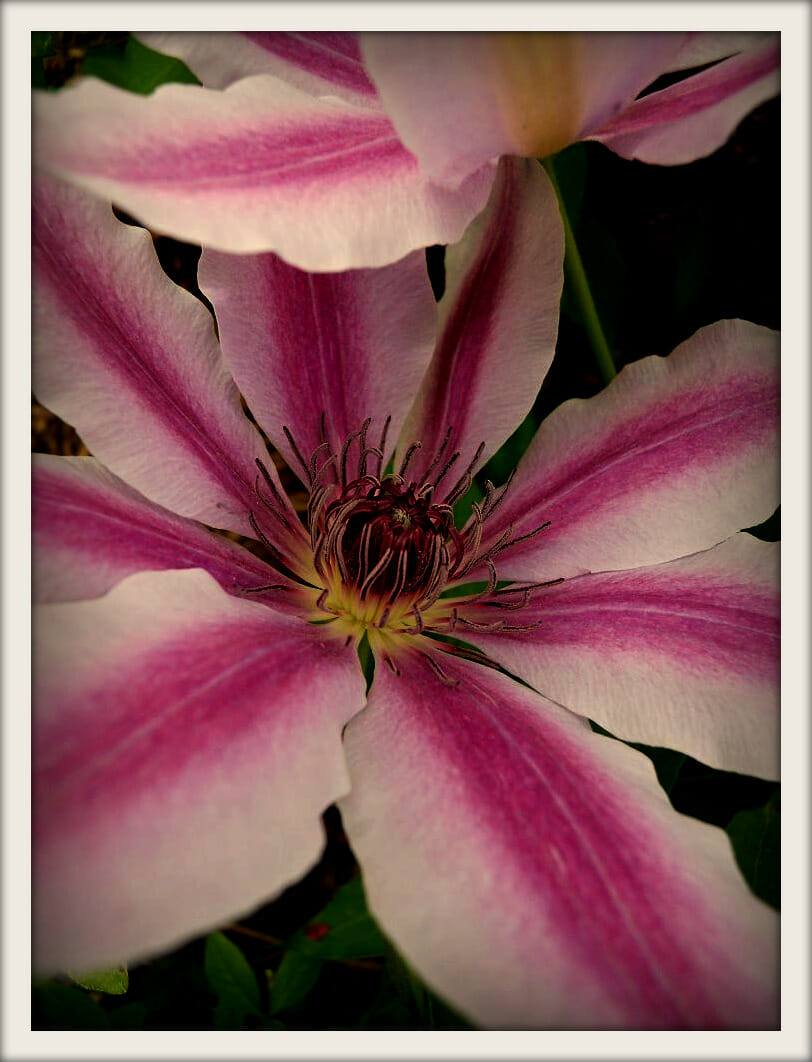 Snowball Verburnum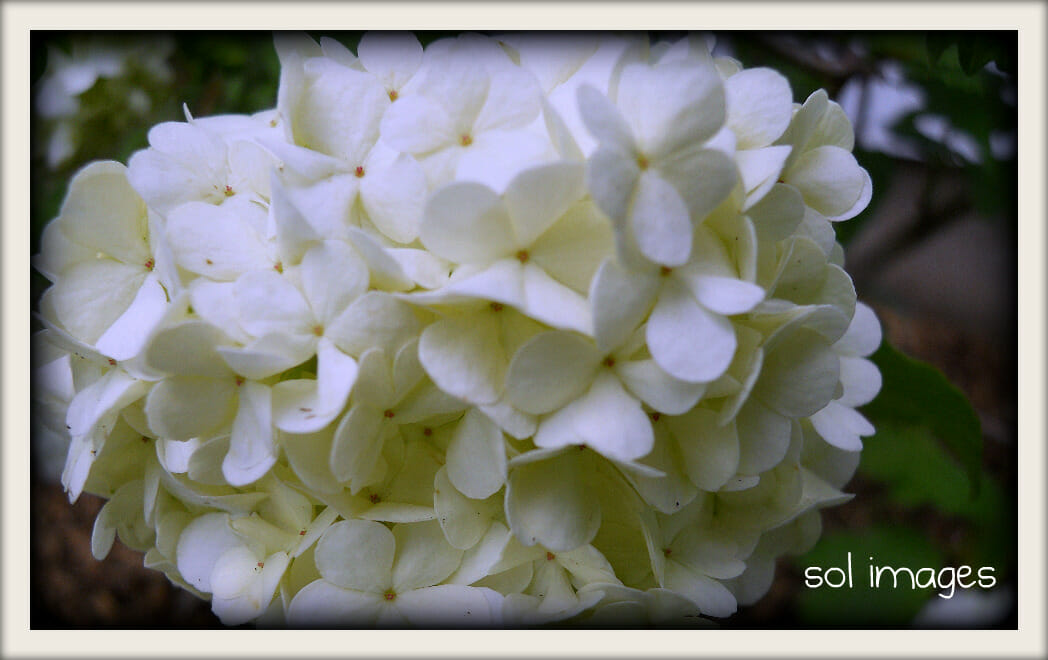 It seems that the "fruit" of all my extremely hard labor is finally starting to show…and I'm excited!
We'll see what turns up the rest of the season.
What are you growing in your garden this spring and summer?