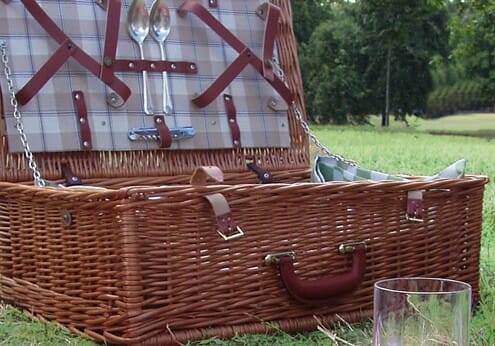 Who says you need to spend a lot to have fun? Often, the most rewarding family moments are the simplest and most affordable. As summer approaches, get in the habit of establishing a regular family time; here are a few free and inexpensive ideas to get you started.
Plan a Picnic:
Grab a blanket, sunglasses, finger foods, and lots of water and enjoy an afternoon of fresh air at a nearby park, playground, beach…or in your back yard.
Stargaze:
No need for a fancy telescope, Google Sky can help you find stars, planets, and constellations where ever you live. Just choose a dark, clear night and head outside for a night of educational fun!
Here are the "new moon" nights for the summer of 2010: June 12, July 11, August 10.
Let's go to the Movies:
The cost of movies have skyrocketed, making it nearly impossible for a family to enjoy a night out at the movies. Instead, create an in-home theater with a variety of popcorn, movie-sized candy (at Walgreens or most Dollar Stores for $1.00), and rent a family favorite from the movie store. Turn the lights and other electronic devices off and snuggle up with lots of blankets and pillows.
Treasure Hunt:
Hosting a treasure hunt is a simple as making a list of items you might normally find in nature. Or, to liven it up, you could hide small bags of candy, small coins, and other prizes around your yard. For children who can't read, you can create a "picture list" so they know what to look for.
Water Works:
Oh hot summer days, nothing is better than going to a water park. However, you can create a water park in your back yard with multiple sprinklers, a kiddie pool, water balloons and squirt guns. It is still tons of fun at a fraction of the price!
Sundae Surpreme:
Replace a costly trip to the ice-cream shop with an at-home sundae supreme party. Serve vanilla and chocolate ice-cream with a variety of fancy toppings set up in stations around the kitchen. Let everyone mix-and-match toppings for their own individual creation. Chopped candy bars, crushed cookies and hot fudge are a few must-have toppings.
Family Game Night:
Break out your cards, board games, and video games for a fun and interactive evening. Mix Monopoly and Sorry with Wii and there will be something for everyone.
Berry Delicious:
Summer is the season for fresh fruit. Take advantage of this by heading out to a local "U-pick" farm to pick as many as your family can eat. Make sure you all wear grubby clothes and go before the heat of the day. Strawberry lemonade and fresh jam are two delicious ways to use your freshly picked berries.
These are just a few ideas for inexpensive family fun this summer. Let me know what you and your family are doing to create BIG memories on a not-so-big budget.