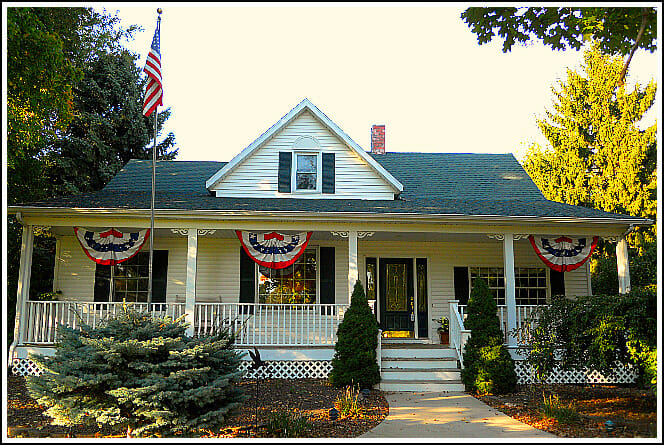 As many of you know, Dave and I recently purchased our dream home — a 120 year old farmhouse!
We moved on December 20, and were SO excited to be all settled in by Christmas Eve.
As you can probably imagine, the house is very outdated, so we have all sorts of fun renovations and projects planned…and we can't wait to share them with all of you on our NEW blog: FarmhouseLove.com!

We knew we wanted to document all our projects but I hate to scrapbook and we don't like bulky photo albums or loose pictures lying around, so we figured a blog would be the best way to share our progress, our triumphs, our pitfalls, and our love for all things farmhouse. I suppose it will serve as our virtual scrapbook of sorts!
I know, another blog is just one more thing to add to my already busy schedule, but one of my New Year's goals is to do something I love…and that "something" is this blog.
Want to follow us as we renovate our home?
You can take a virtual tour of our home, read about our first project, learn a little about our home's history, or just snoop around and see what we've been up to lately!
You may also:
Subscribe via Email :: get an email every time we post new projects
Subscribe via RSS Feed :: see all our posts in one place on your feed reader
Follow us on Facebook :: get up-to-date information via your Facebook news feed
Follow us on Twitter :: stay connected and see our latest updates through Twitter
We can't wait to start a New Year in our "new" home!!