Oreo Truffles
posted by Andrea | 09/1/2010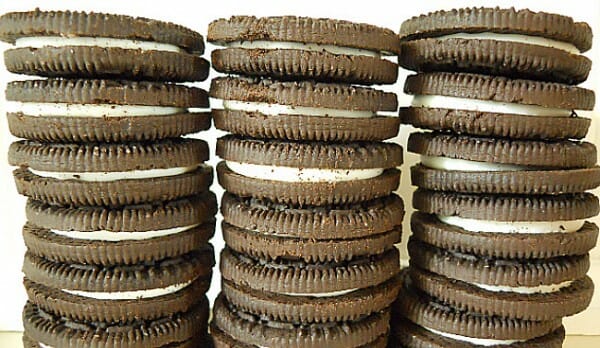 If I had to pick my FAVORITE store-bought cookie, chocolate Oreos would win every time. They are the best for dunking in a cold glass of milk! {Chocolate chip oatmeal are my favorite homemade cookies…in case you were wondering!}
Anyway, when I found a recipe for Oreo Truffles, I knew they would get rave reviews — for three reasons.
Oreos are the main ingredient
It requires NO baking
It's nearly fool-proof
Oh, and did I mention they are extremely simple to make and that you can make them ahead and put them in the freezer?
Ingredients:
1 package Oreo cookies
1 8oz. package cream cheese (softened)
2 8oz packages white choc. chips
3 T. semi-sweet choc. chips
Directions:
Smash Oreos in a food processor or with a rolling pin and plastic bag.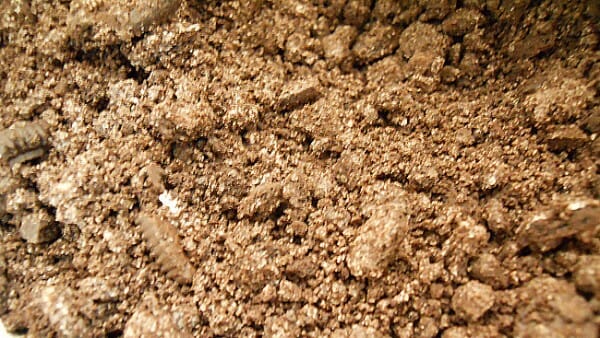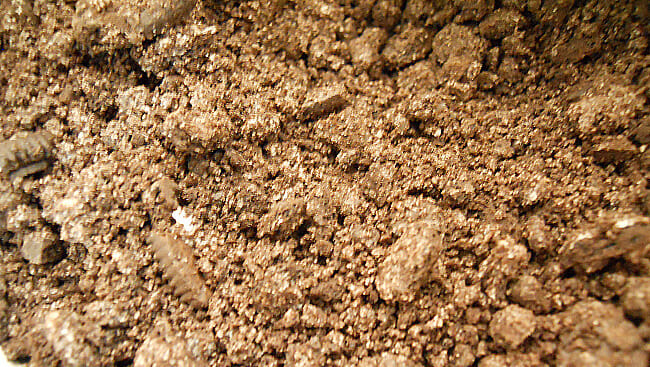 Place Oreo crumbs into your mixer, add softened cream cheese, and mix well.
Use a melon baller or Tablespoon to form truffles and place on wax paper.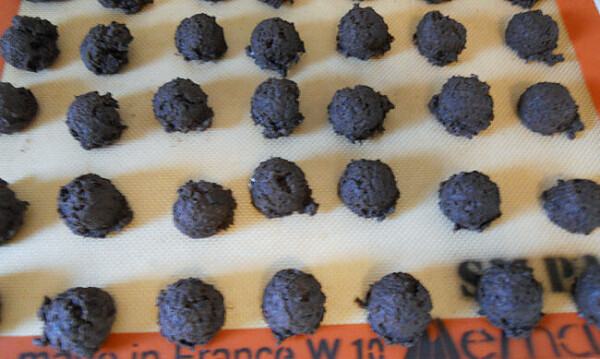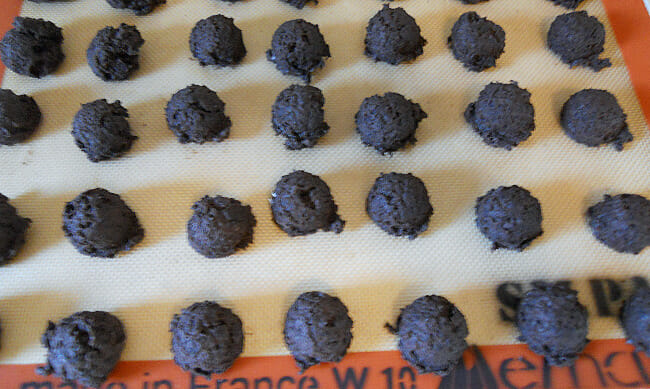 Freeze truffles for around half an hour until balls are firm.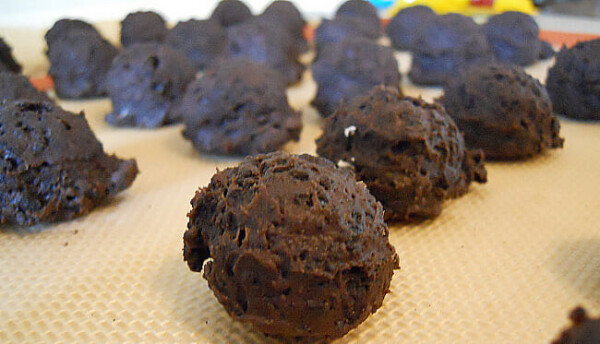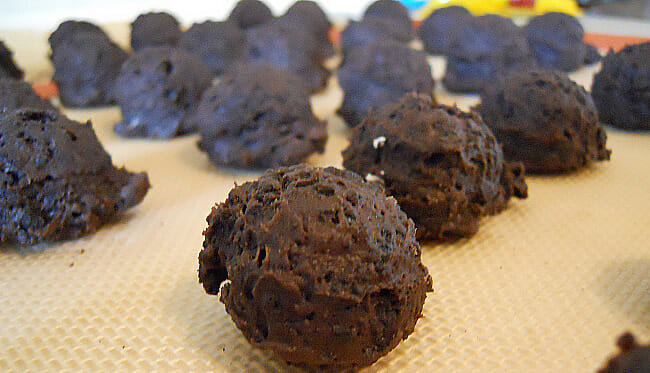 Meanwhile, melt white chocolate chips in a microwave bowl on medium power for 30 second increments
Dip truffles into white chocolate and freeze again.
Melt semi-sweet chocolate chips in a plastic sandwich bag. Cut off a small corner of the bag and drizzle over truffles.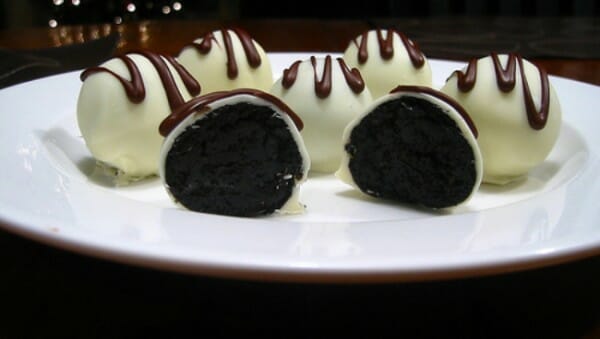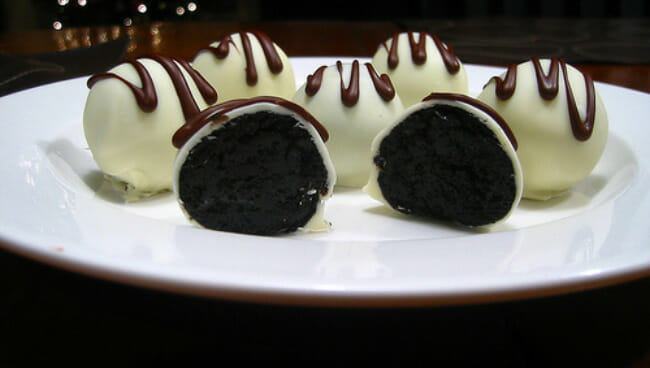 See, I told you they were easy!!
More creative ideas:
Bring these creative Oreo "footballs" to your next tailgate party or football-themed event for a game-winning dessert.
Put them on a stick and decorate with colorful sprinkles for an extra special treat.
Use mint Oreos and decorate with pastel colored chocolate for Spring, Easter, or St. Patric's Day.
Create a fun Oreo truffle bouquet using Mini Oreos, Oreo truffles, wooden , and a fun vase.
What creative ideas can you come up with?

Visit my virtual recipe box for more simple, delicious, family friendly, recipes!