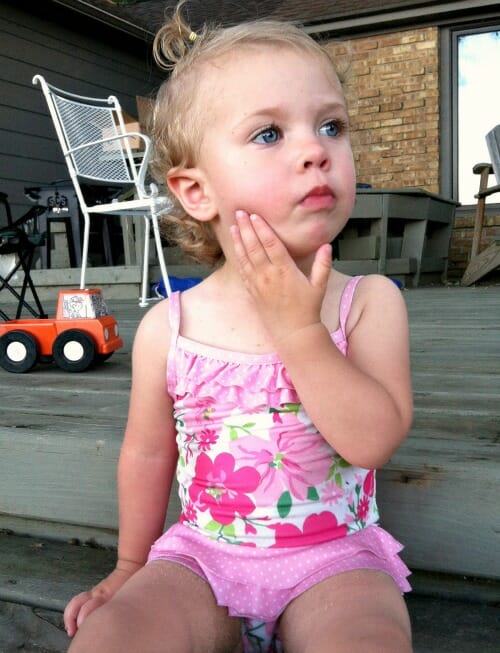 For those of you who don't understand Nora talk, the title of this post should read "Our Vacation at the Cottage".
We spent all of last week lounging and lazing around at a cottage on Lake Michigan with Dave's immediate family — 8 adults and 3 little kiddos. It was glorious.
And for those of you wondering "don't they already live in Michigan?" — yes, we do! In fact, we only live about 25 minutes away from the cottage we rented… but 25 minutes is plenty far to go when you live 25 minutes from this!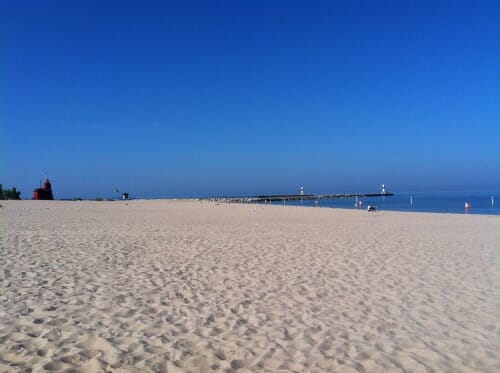 Plus, all Dave and I really want from a vacation is to be out of our "normal" routine and away from our everyday schedule. We want to relax, take a break from house work, yard work, regular work, etc. — and 25 minutes away allowed us to do just that!
Nora had a blast following her older cousin around, playing in the kiddie pool we brought along, and having constant attention from Dave's parents 🙂
Dave enjoyed reading, playing cards, eating WAY more than he should have, playing yard games, and a couple intense afternoons of LEGOs (his mom brought a huge bin of their old LEGOs for everyone to play with — Dave was in Heaven!)
I enjoyed literally doing nothing.
I had worked ahead on blogging so all I had to do was monitor comments and respond to a couple emails. We planned all the meals ahead of time so I had mine ready to go and in the freezer. And there were plenty of cousins and Grandparents who were overly eager to entertain Nora most of the time!
So I sat on the deck. I slept in as long as Nora let me. I took naps when she took naps. I ate a fair amount of goodies :). And I never even made one to-do list the entire week!
It felt wonderful.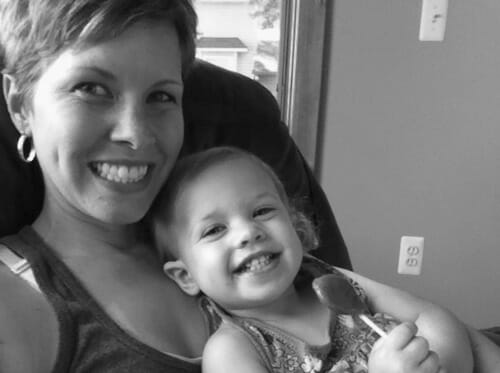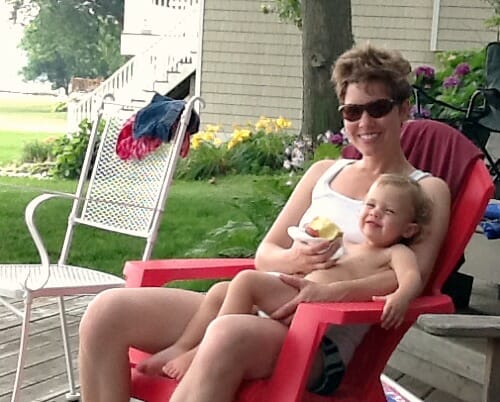 Dave and I enjoy being busy and working hard during the day, but it sure was a nice treat to be able to take a full week off from "normal". It was even more of a treat because this week at the cottage was everyone's Christmas gift from Dave's parents (last Christmas) — and you know how much I like practical, clutter-free gifts!
So we're back to laundry, and cooking, and yard work, and grocery shopping — but we feel refreshed after a lovely week away from our routine.
Sometimes I feel like the best and easiest vacations are the ones with no special activities planned, no super structured days, and nothing fancy or expensive. Don't you think?