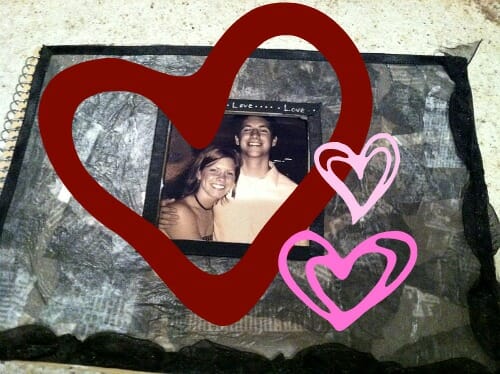 Since today is Valentine's Day, I thought it would be fitting to share how I organize our Memory Boxes — yes, believe it or not, we DO have 2 Memory Boxes!
We have 2 clear plastic tubs on the bottom shelf of our basement storage shelves.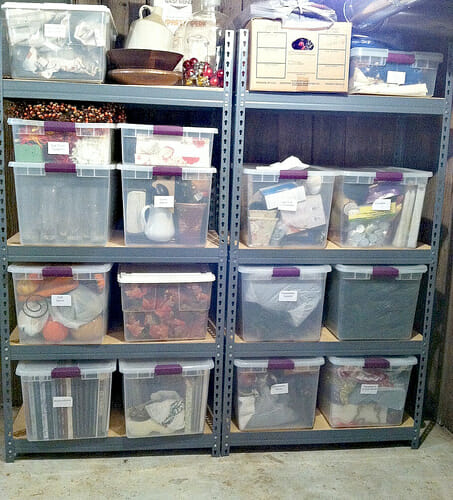 Just 2 though — and neither one is full 🙂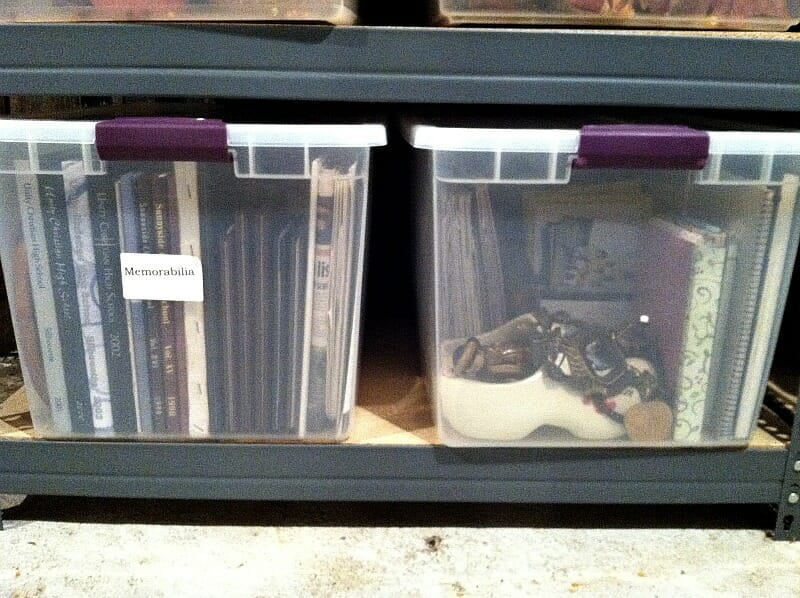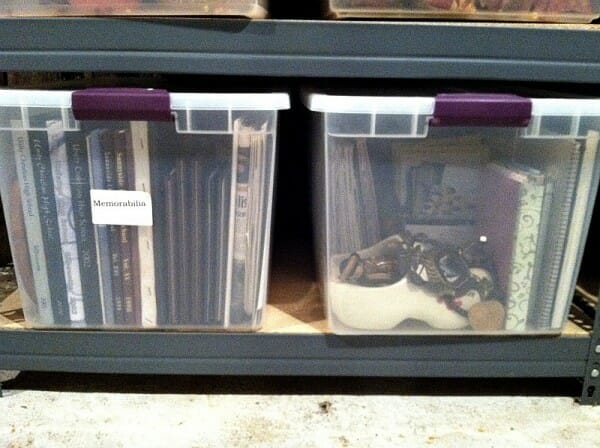 These 2 bins contain ALL of Dave and my memorabilia items from birth until now — which I feel is totally reasonable.
And even though I'm usually pretty adamant about not storing stuff we don't need, use, or want, I do want to keep the items in these tubs — not only for ourselves, but also to show our children some day.
Want to see what's in our boxes?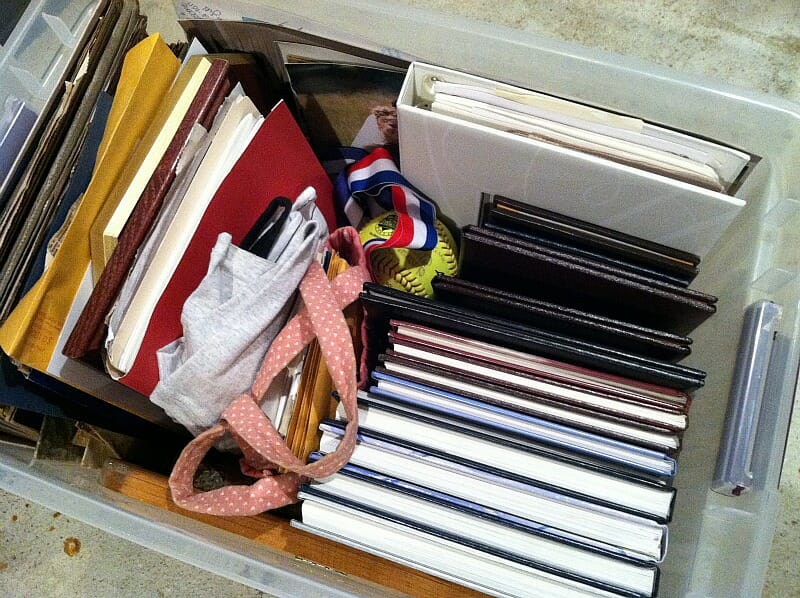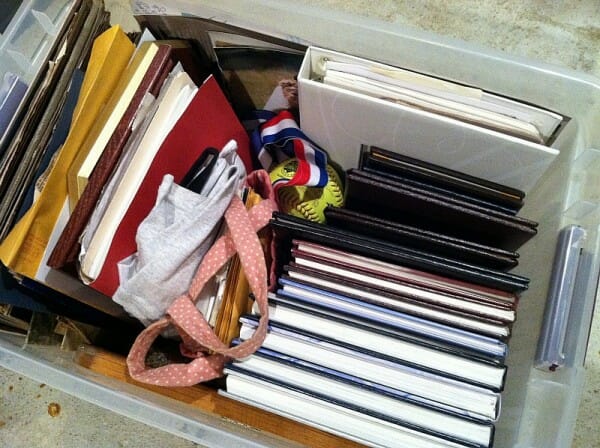 The first bin has all our yearbooks, diplomas, varsity sports "letters", newspaper articles about us, a few things from our wedding, and a few things from our childhood.
Hello senior picture!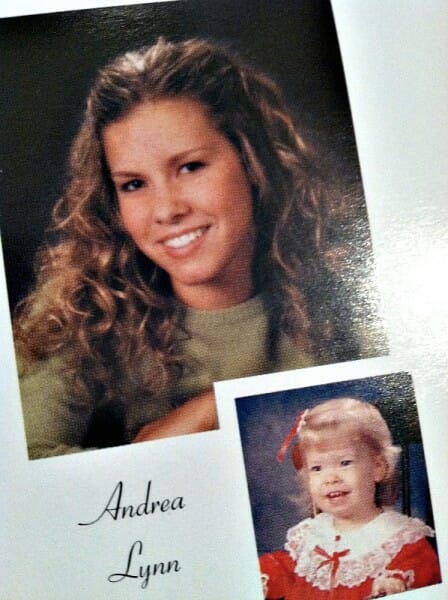 And no, that's not Nora — that's my baby picture 🙂
Fun Fact: I won the Little League World Series – like, we beat the teams from the USA and around the world!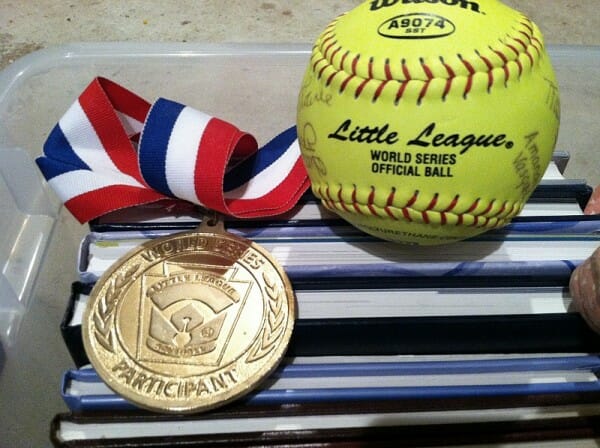 This is a canvas painting Dave's aunt made him as a very little boy. I thought it would be neat to use it in our nursery if we ever have a boy.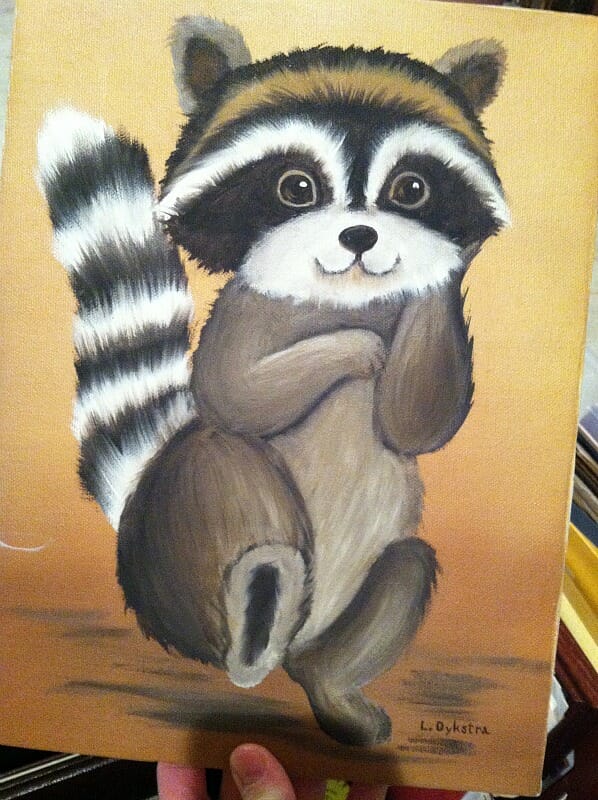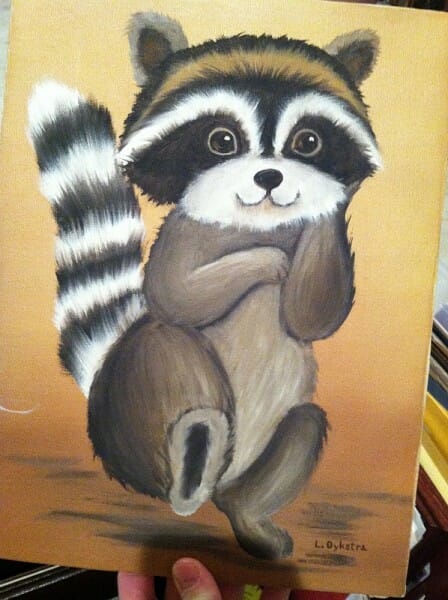 The second box has some letters, cards, journals, a few pictures, Dave's wooden shoes, Vietnamese figurines from our international student, and a few items that have been passed down from our grandparents.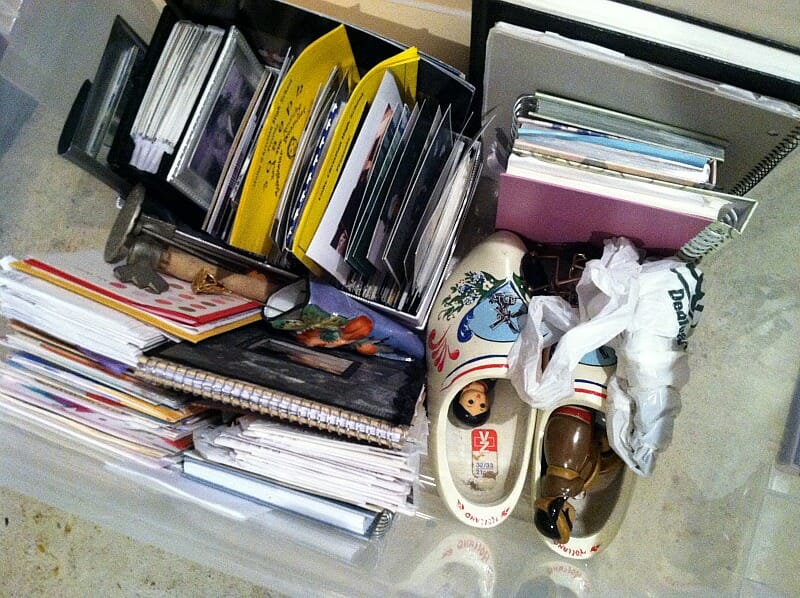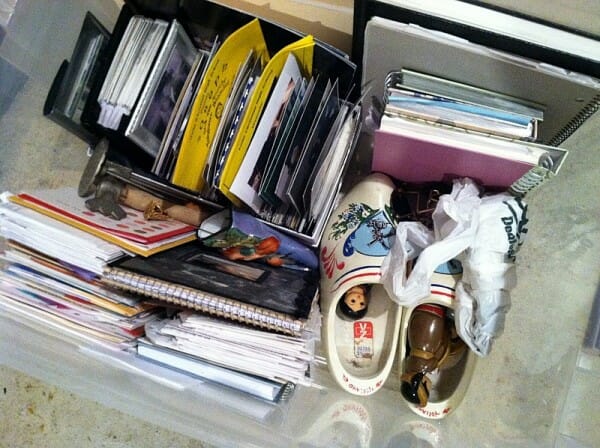 I LOVE this old door knocker from Dave's grandparents. I'm hoping to be able to use it when we get a new back door some day.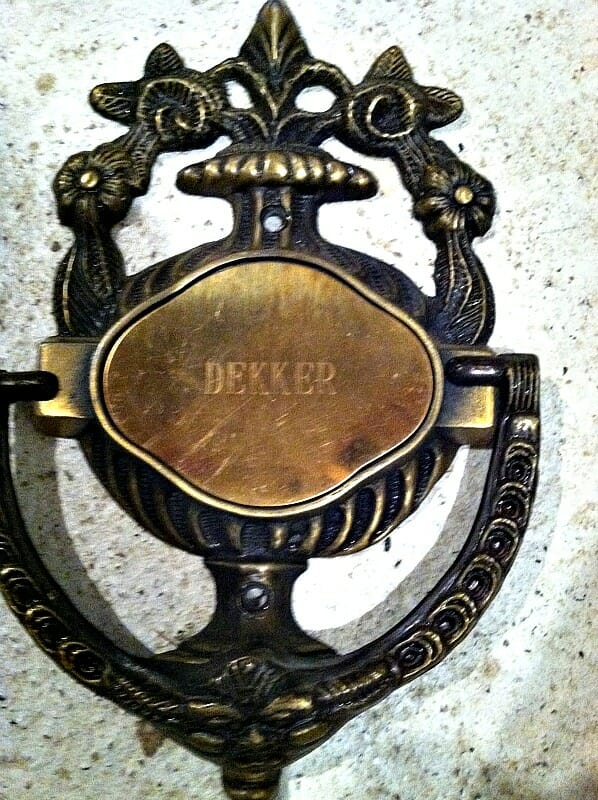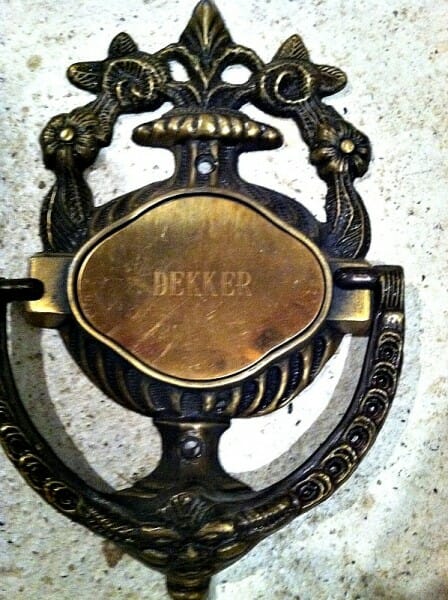 This is the only scrapbook I've ever made (probably the only one I'll ever make). It's of Dave and my first year of dating… I'm still impressed with how nice it turned out!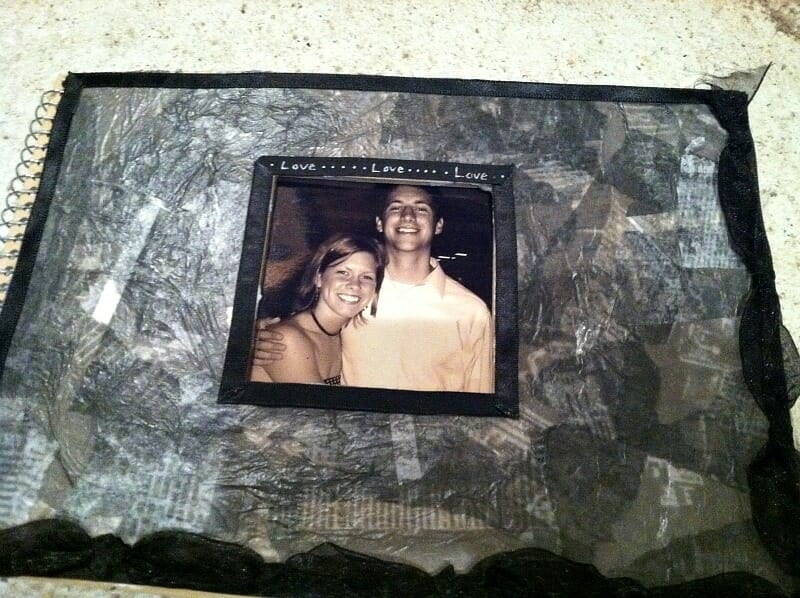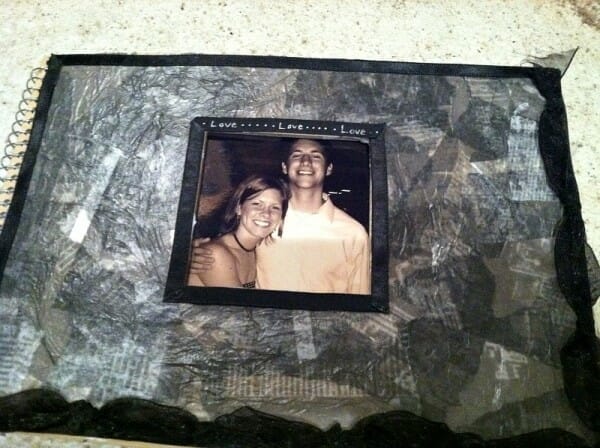 That's it!
I have a few memory items for Nora in one of her dresser drawers, but I'm trying to be very selective as I know how quickly these type of things can add up over the years. Plus, I'm getting into the habit of taking pictures of our memory items instead of keeping the items — and then those pictures go right into my digital photo albums.
Although it's fun to look back through our bins every once in a while, I also know that I don't NEED these items in order to hang on to the memories. The memories will stick around whether I keep the tangible items or not.
How do you store your memories?