Every 4th of July we get together with my dad's side of the family — all my aunts, uncles, cousins, and kids — for a fun picnic and firework show.
Everyone brings a dish to pass and my dad and uncles grill. There is always plenty of food to indulge in and it's a great opportunity for me to try out a fun new recipe.
This year I brought a simple Jello salad and made it extra special (and patriotic) using a few of my favorite seasonal ingredients — fresh strawberries and blueberries!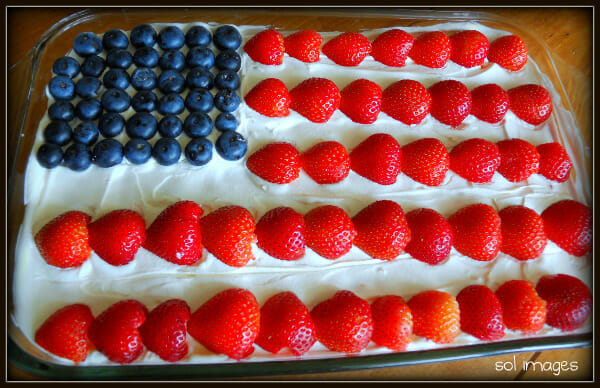 It got rave reviews at the picnic and even the younger kids eat it willingly. One lone strawberry was all that was left at the end of the evening; my husband took care of that!
The best part was, everyone thought I slaved away making this special treat. I won't tell them that it only took me 20 minutes (plus refrigeration time).
Ingredients:
1 quart strawberries, divided
1 1/2 c. blueberries, divided
2 pkg. (8 serving size) strawberry, raspberry or cherry flavored gelatin
3 c. boiling water
2 c ice cubes or ice water
1 (8 oz) tub whipped topping, thawed (you can whip your own too)
Directions:
Slice 2 cups of the strawberries; halve the other 2 cups; set aside.
In a large bowl, stir boiling water into dry gelatin mixes until completely dissolved.
Add ice water to gelatin; stir until ice is completely melted.
Refrigerate 15 min. or until gelatin is slightly thickened.
Meanwhile, line bottom of 13×9-inch dish with 2 cups sliced strawberries and 1 cup blueberries.
Pour the thickened gelatin over fruit.
Refrigerate 4 hours or until set. (I always do it the night before to make things easier)
Decorate: (completely optional!)
Once the gelatin is set, spread whipped topping over the entire surface
Create a patriotic patter with strawberries and blueberries (get creative, you don't have to use a flag)
It's pretty amazing what you can do with a box of geletin and some delicious berries!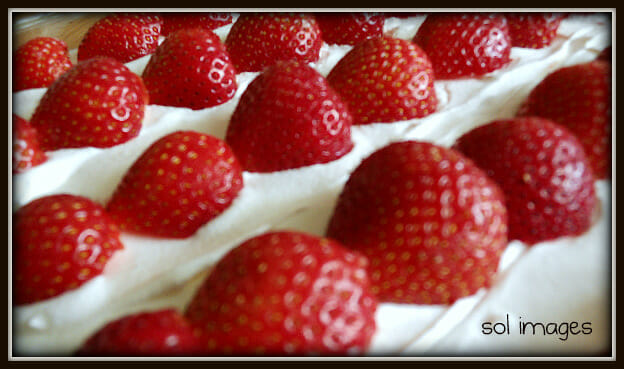 Yuuuuuuuuummmmmmmmmmmmmmm………………..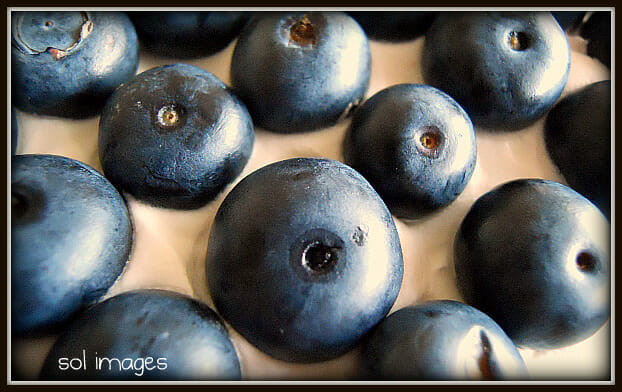 Not only is this recipe extremely simple and family-friendly, it's also somewhat healthy compare to most desserts.
What are your favorite Jello recipes? What are your favorite ways to use fresh berries?
Visit my virtual recipe box for more simple, delicious, family friendly, recipes!