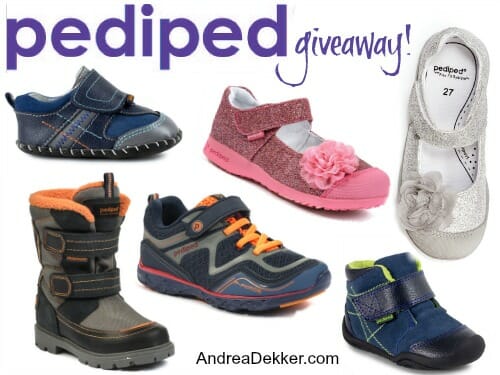 One of my favorite things about the back-to-school time of year is NEW SHOES!
Although I've never loved shopping and I'm not really into clothing all that much, I loved (and still love) getting new shoes.
Every September, we got one new pair of "indoor shoes" that we kept at school and changed into each day after we got to school. We changed our shoes at recess and then again before we went home — do schools still do this?
I can still remember begging my mom for Barbie shoes at the beginning of 2nd grade… and her refusing to buy them for me. She knew I really wasn't into Barbies anyway, and the only reason I was asking for them was because one of my friends had them. She told me that by the end of 2nd grade, I wouldn't want to wear Barbie shoes around school anyway… and she was right!
Fast-forward 22 years, and I have Nora begging me for a ridiculous pair of HIGH HEEL shoes with a picture of Elsa and Anna on them… sorry girly, I think we'll choose something a bit more practical for a FOUR year old!!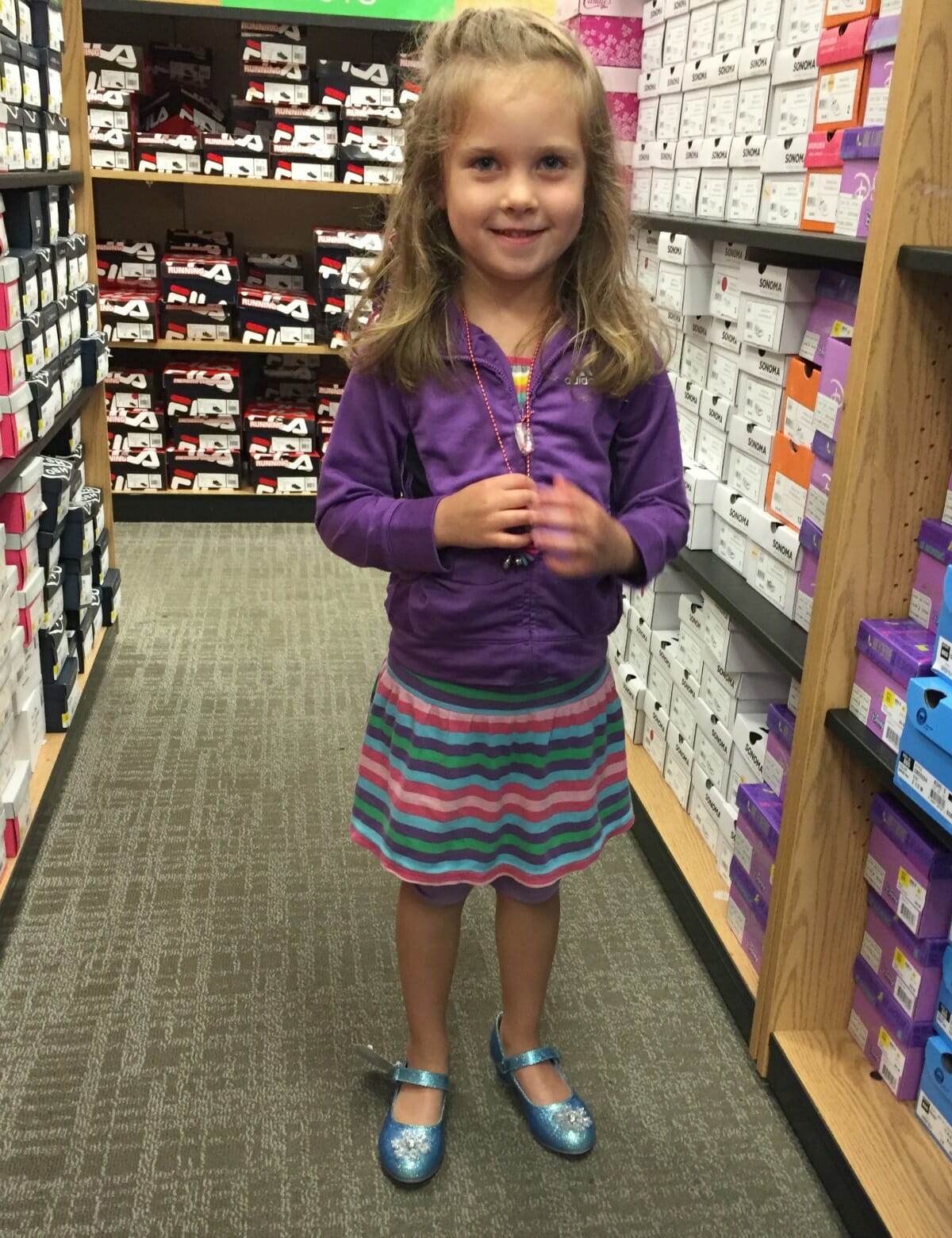 For the last few years, I've worked closely with pediped, an amazing line of high-quality children's shoes, to help promote their brand and their products.
If you've never heard of pediped or if you've never tried their shoes, let me just briefly share a few reasons why our family loves them SO much.
The shoes are SOOOOOOO easy to get on and off — even for pudgy toddler feet and squirmy baby feet!
They are super high quality and we've never yet had a pair get worn out before the kids grow out of them (even for Simon — and he is hard on his shoes!)
They are comfortable for the kids. Nora often complains about how her shoes feel — but she never complains about her pedipeds.
The larger sizes come with an insert so you can buy a size up and use the insert until the kid's feet are larger… this way, you can get more wear out of the same pair of shoes!
They are designed to ensure healthy foot development for kids of all ages.
If that's not enough to sell you, then you should know that the pediped shoes are REALLY cute… or maybe it's just my shoe models 🙂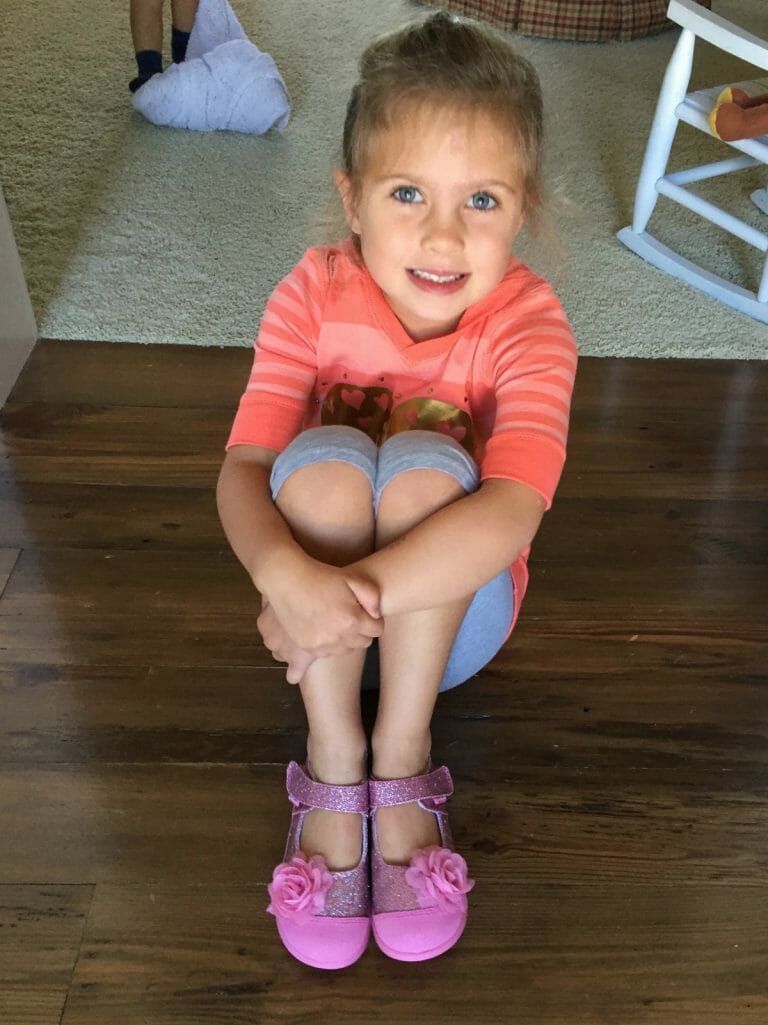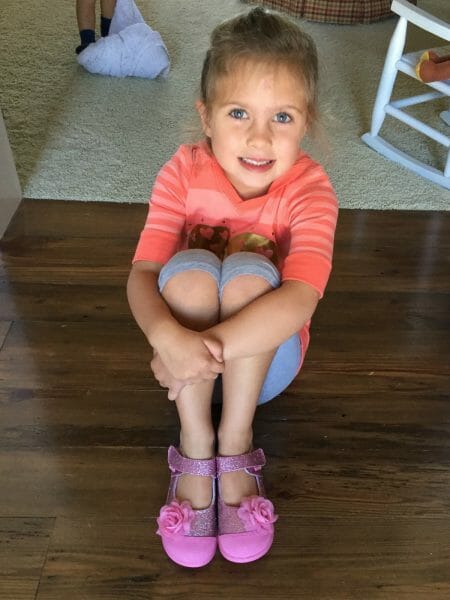 pediped has three different lines of children's shoes:
1. Original: Best for infants and small children learning to walk.
2. Grip 'n Go: Best for active toddlers who are already walking.
3. Flex: Perfect for more experienced walkers.

We went with the Flex shoes for Nora — she picked these out herself (in both pink and silver!) She loves the sparkles and the flower… I love that she can quickly and easily get them on and off herself!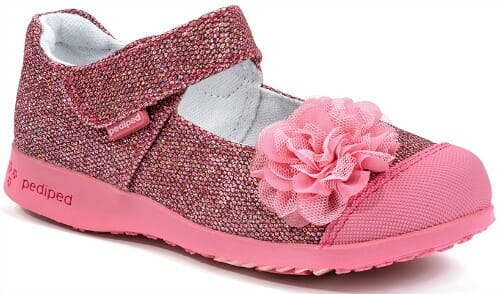 Simon also got some Flex shoes (in blue, of course) and new boots that he is SUPER excited about!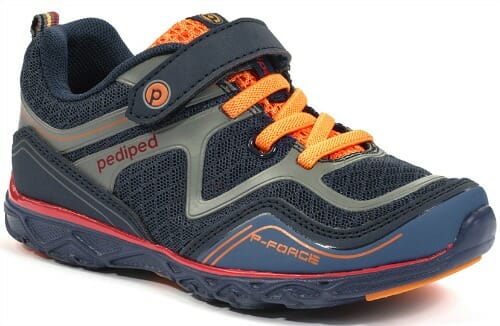 And Mr. James also got these shoes and the cutest, softest, most comfy little baby boots you've ever seen!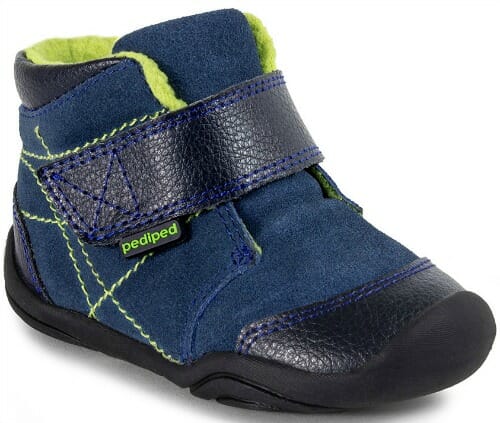 Our kiddos are loving THEIR "back-to-school shoes" and I'm excited to be able to give away a couple pairs of pediped shoes for those of you who might still need to pick up a pair of back-to-school shoes for your kids!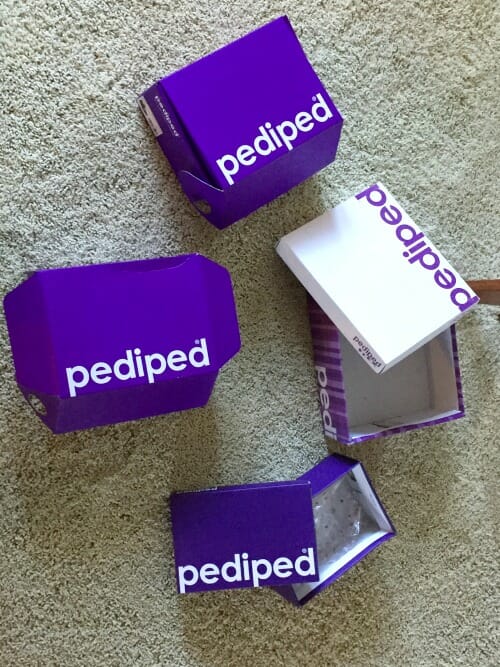 More about pediped:
Whether your child is crawling, learning to walk, or running around, pediped has a stylish shoe that fits comfortably and ensures healthy foot development. It all started with a mom's hunt to find the best shoe for her little girl. Five years later, pediped is one of the most loved children's shoe brands around the world.
Visit pediped on the web:

Website: www.pediped.com
Facebook: pediped footwear
Twitter: @pedipedfootwear
Pinterest: pediped footwear
YouTube: pediped official
Instagram: pedipedfootwear
Enter To Win This Giveaway!
Today, TWO lucky readers will win a pair of pediped children's shoes.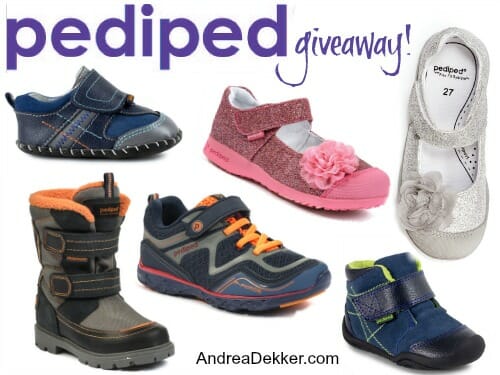 To enter, simply use the Rafflecopter widget below (it might take a second to load).
a Rafflecopter giveaway

This giveaway ends at 11:59 pm EST, Monday, 9/26/2015 and are open to US residents, 18 years or older. The winners will be randomly selected via Rafflecopter and notified via email. I received a duplicate prize package in exchange for hosting this giveaway — but all opinions are 100% my own. Please see my full disclosure policy and contact me with any questions you have. Good luck!