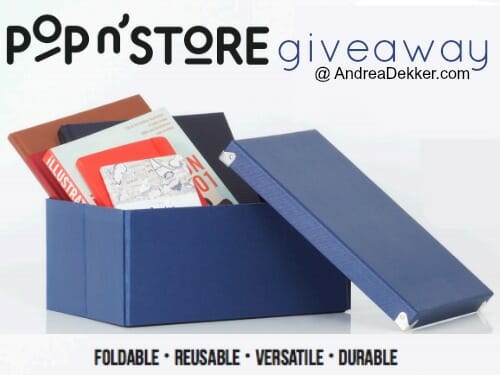 I've always had a weakness for storage containers… so I try to stay away from Target, IKEA, and any other store that sells them. It's almost impossible for me to walk by a beautiful display of storage containers without wanting to purchase a few. However, over the past few years, I've done a VERY good job of not purchasing anything unless I absolutely NEED it ("need" being a relative term, of course!)
One of the reasons I try to stay away from purchasing extra storage containers is because it's an extra expense… but the main reasons is because they take up loads of extra space when I'm not using them.
At one point, after we moved into our current house, I had a closet full of bulky storage containers, baskets, boxes, bins, etc. I eventually sold or donated almost all of them — but I still can't believe I was wasting so much valuable space storing storage containers. Something just isn't right about that! 🙂
I've often thought about looking for some type of collapsible storage container (like those pop-up laundry hampers every college student seems to have) but I never found anything… until recently!
When I was first introduced to the Pop 'n Store boxes, I immediately thought they were very attractive, then I noticed they were actually quite sturdy, and when I realized they quickly collapsed to an extremely small space in about 5 seconds, I was sold!

To give you an idea of how incredibly space-saving the Pop 'n Store boxes are, here's what 6 boxes look like fully assembled versus 6 boxes folded flat!
As you can see, the 6 folded boxes take up LESS space than 1 fully-assembled box — which means, you can easily keep a few extra boxes around for your next organizing project without wasting loads of valuable storage!
I have found MANY uses for these boxes around our house, but so far, my favorite use is in our office.
The Medium Document Boxes fit perfectly on the top shelf in our office, so I'm using three of them to neatly conceal extra batteries, craft supplies, and office supplies.
Not only are these regularly-used supplies easily accessible whenever I need them, they are also neatly concealed behind sleek black boxes so I don't have to look at the clutter all the time.
The Pop 'n Store Mega Boxes are great for memorabilia, special projects, children's artwork, etc. and the Medium Square Boxes area nice size for corralling extra cords and miscellaneous items.
I was also thinking these boxes would be such a great "wrapping" for almost any gift. Fill the box with items for a new baby, a birthday, a special occasion, a marriage, an anniversary, a job promotion, etc. and the recipient can enjoy the contents of the box plus a nice new (space-saving) storage container!
Here are few other ways we have used these boxes:
cards and stationery
photos, photo frames, and/or photo albums
DVD's and CD's
smaller kids toys
kid's craft supplies
electronic clutter
seasonal items that get stored away during "off season"
Christmas ornaments or other breakables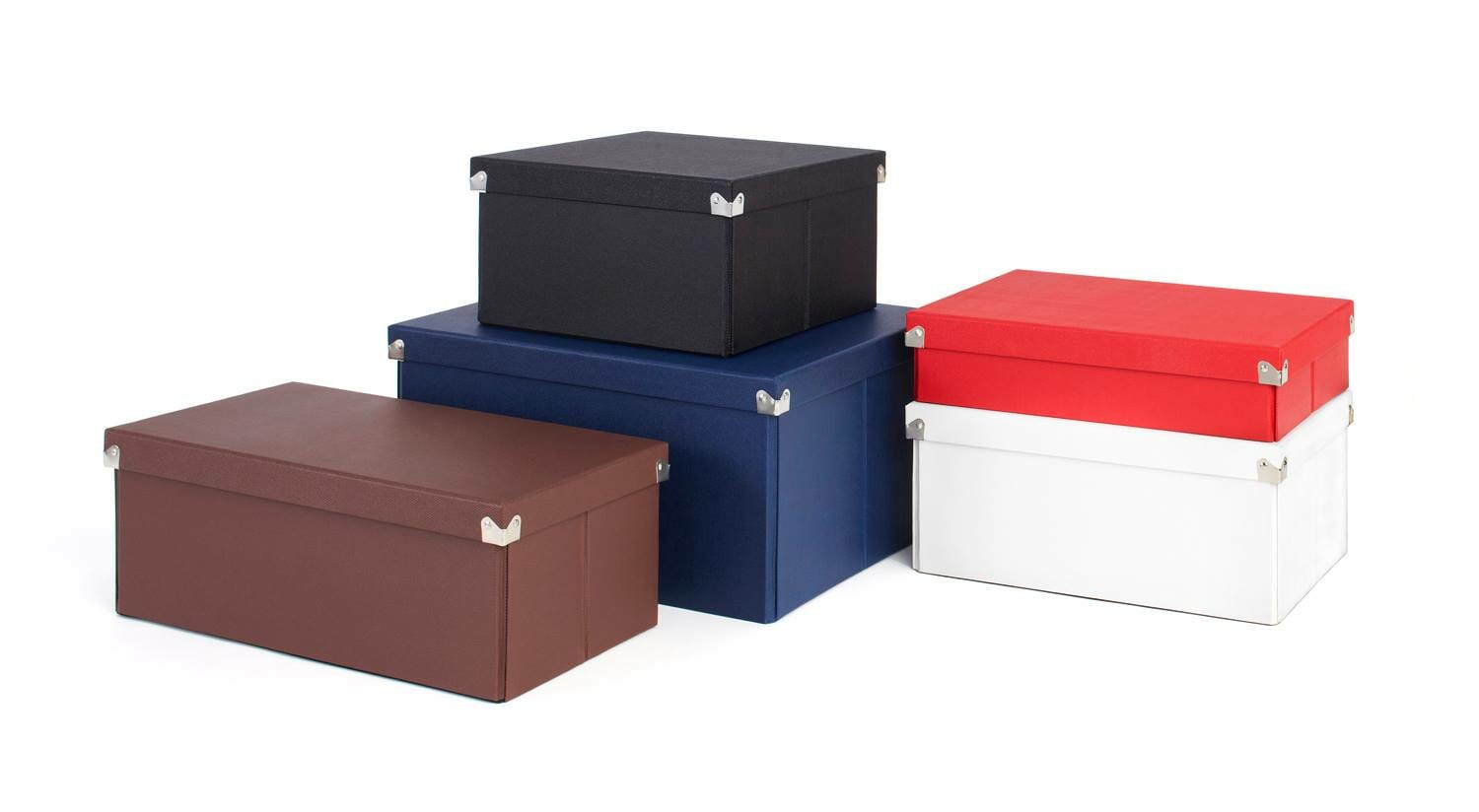 The Pop 'n Store boxes are extremely durable and versatile — and with their space-saving foldable design, they won't get in the way when they aren't needed!
Honestly, there are a lot of amazing things I could say about these boxes, but I think watching the first 30 seconds of this video will really give you a sense about how cool these storage boxes are!
Visit Pop 'n Store on the web:
Website: popnstore.com
Facebook: Pop 'n Store
Pinterest: Pop 'n Store — Storage Boxes
Instagram: popnstore
Enter To Win This Giveaway!
Today, TWO lucky readers will win their choice of SIX Pop 'n Store boxes!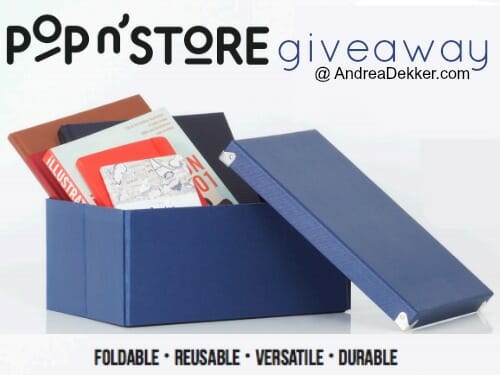 To enter, simply use the Rafflecopter widget below (it might take a second to load).
a Rafflecopter giveaway

This giveaways end at 11:59 pm EST, Monday, 11/9/2015 and is open to US residents, 18 years or older. The winners will be randomly selected via Rafflecopter and notified via email. I received a duplicate prize package in exchange for hosting this giveaway — but all opinions are 100% my own. Please see my full disclosure policy and contact me with any questions you have. Good luck!