The following is written by Jakob Barry of Networx.com: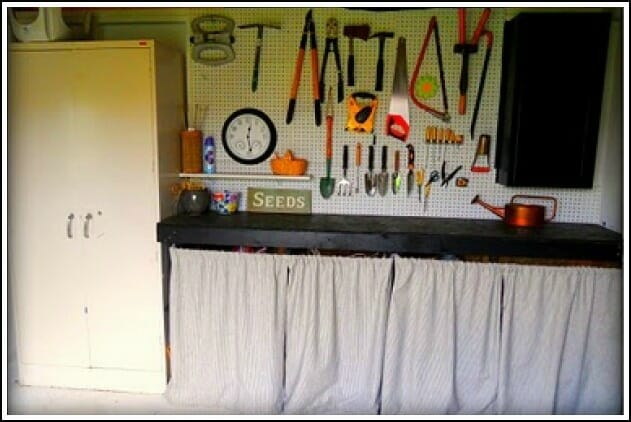 Pictures of Andrea's shed at her old house.
Quality yard tools are necessary for getting the most out of the garden so doing whatever possible to extend their lives is essential.
Proper storage is a good start but when considering what tools go through during regular usage, it takes more than shelter to keep them in optimal working condition.
Think about it — yard tools get wet, whacked, scraped and scratched, heated up, and stuck into the ground. In other words, their exposure to the elements is harsh, which means they need extra attention in order to function for years to come.
That being the case here are a few selections of tools and some tips on how to prolong their days season after season:
Electric/gasoline run machines:
These consist of lawnmowers, trimmers, weed whackers and the like. After each use and before returning them to the garage or basement unplug and wipe them down removing any debris that may have collected. Doing so will prevent corrosion, unwanted dirt from entering the home and could enhance the machine's performance when landscaping maintenance is on the agenda.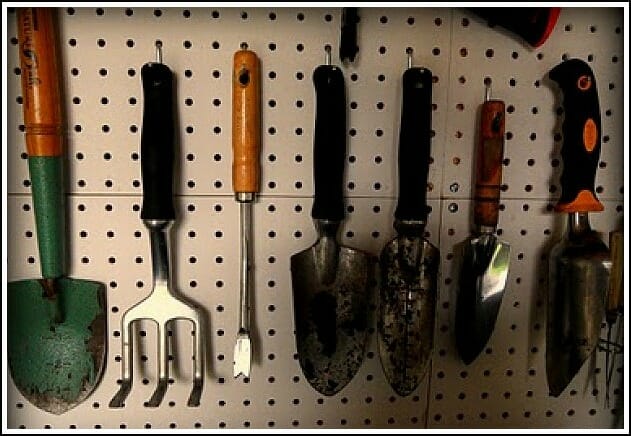 Small hand tools:
These could be for weeding, planting, or tilling the earth. After using wipe down to remove any excess residue and be sure to clean and dry wet wood handles which may eventually splinter if left moist. Cleaning these tools will also prevent dirt from collecting in a tool bag if that's where they are kept.
Wheelbarrow:
This marvelous contraption is good for mixing and makes life so much easier when moving piles of soil, mulch, or other organic matter. Once in a while, though, bits of one thing can't be mixed with another so washing it down after each use is wise. Also, if the wheelbarrow you have is metal and the paint is scratched drying it before putting it away will slow corrosion.
The hose:
Obviously a hose isn't going to be disconnected after each use, but during the warmer months make sure to roll it up so it's out of the way and unlikely to get caught by an electric machine, tripped over, or buried in the brush. In the winter, disconnect and store indoors.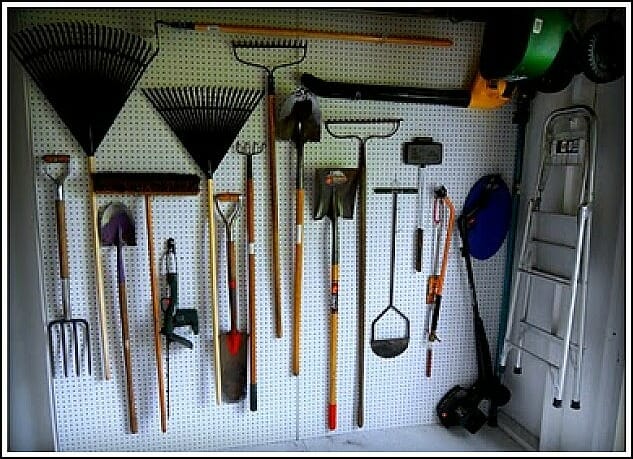 Large manual hand tools:
Some examples are equipment for sheering and pruning. Be sure to wipe inside joints and along hinges where dirt may get lodged and effect performance.
Plastic pots, cells:
These may have been used for seedlings or other plants that have since wilted or been transplanted. Wash them well and store indoors as they will eventually begin to deteriorate with prolonged exposure to the sun and other elements.
Sharpen blades:
When blades are dull an instrument isn't being used properly and can be ruined. It also translates into a safety hazard since usage may require unnecessary pressure on a device which doesn't have the strength. One of the best ways to extend the life of tools with blades or teeth is having them sharpened periodically. It will make jobs easier and safer.
Jakob Barry writes for Networx.com, a growing community of homeowners and contractors sharing and monitoring home improvement projects together. He covers various home improvement topics including tree removal and lawn care services.