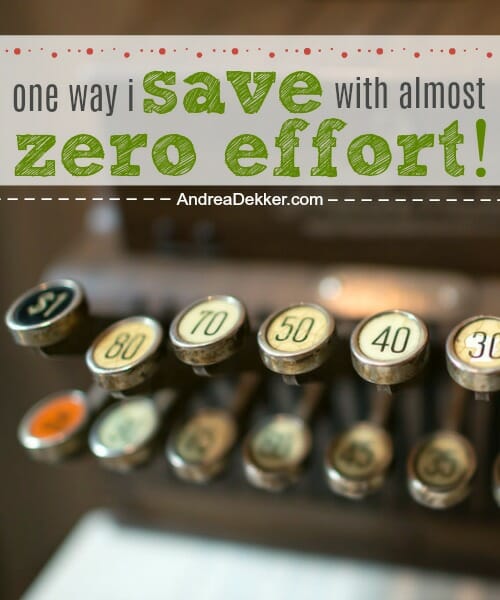 Thanks to RetailMeNot.com for sponsoring today's post (and the amazing giveaway!)
It's no secret that I've never been a big shopper — in fact, my mom used to bribe me with food from the foodcourt in order to get me into the mall!
Needless to say, the internet has been a wonderful tool for me as a homeowner and mother of 4! It has allowed me to buy the things I need (and want) for myself, my home, and my family without leaving my house, AND get some pretty fantastic deals on top of it.
RetailMeNot.com has been a constant source of deals, promo codes, and cashback over the past several years.
I'm not sure when I first started using it — but I know it was one of the online shopping tools my mom told me about right after she started shopping online (she's basically the discount shopping queen).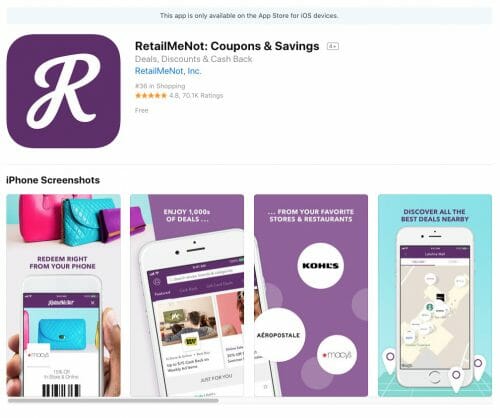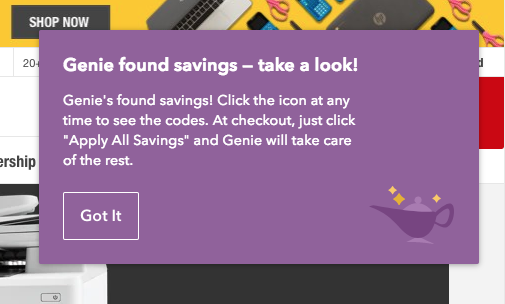 By using the free RetailMeNot App on my phone and installing the free RetailMeNot Genie extension on my web browser, I am alerted of deals while shopping at the mall or adding items to my cart online. RetailMeNot makes it simple, easy, and effortless to save even more on the items we need from the brands and stores we love.
RetailMeNot allows me to combine coupons with cashback offers (without even needing to search for them, clip them, enter them, etc.) Thanks to the Genie extension, I simply see a little pop-up in the corner of my screen that tells me what the best deal/discount would be for the site I'm on.
For example, the other day, I logged onto Staples.com to look at a few computer accessories. I never even realized there was a $20 off coupon code… but thanks to RetailMeNot, I saved a little extra on that purchase!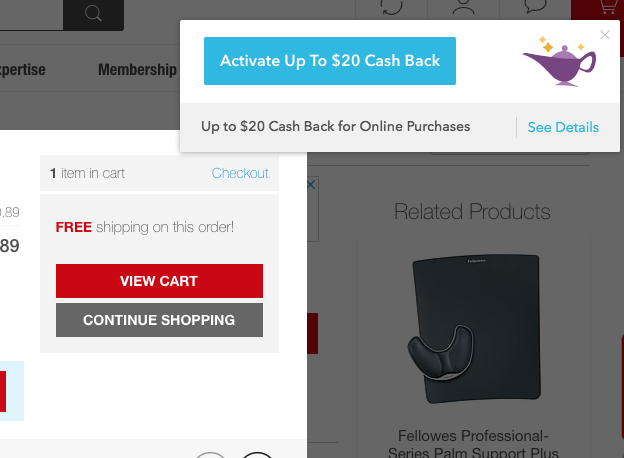 .
I also sometimes just scroll through the deals on the RetailMeNot website to see what's available.
Last week, I noticed there was a coupon code for $15 off a $30 purchase at Old Navy (one day only)… and although I can't even remember the last time I purchased anything at Old Navy, I figured I could probably find the leggings I wanted to buy for Ms. Long-Leg Nora (she apparently grew a ton over the summer).
I needed leggings eventually, but I never would have thought to check Old Navy until I saw the special discount on RetailMeNot.com. Thanks to that code (and the 40% off on the Old Navy website), I was able to purchase a handful of leggings and a few things for upcoming birthday/Christmas gifts for only $15 total (without leaving my home!)
SCORE!
As a former paper-coupon, deal-shopping junkie, I have changed my ways quite a bit after having 4 children.
I now buy everything I can from Meijer or Aldi once a week, hit up our local thrift store with the kids at least once a month, and try my hardest to find EVERYTHING else online.
I still appreciate a fantastic bargain, but at this point in my life, I'm not willing to clip coupons, mail rebates, fill out forms, or drive to multiple stores just to save a few bucks. HOWEVER I can totally get onboard with shopping from my phone or computer while the kids are sleeping and have little deal pop-ups alert me to effortless ways to save!
As we finish up our back-to-school shopping (we're getting Simon's goodies this week) and enter the busy holiday shopping season, it's nice to know there are simple, easy-to-use tools like the FREE RetailMeNot App and Genie extension that allow this mom of 4 (who hates shopping) to tackle my shopping list, stock my gift closet, and buy the essentials my family needs.
Simon's face pretty much sums up how I feel about saving with RetailMeNot!
More about RetailMeNot:
RetailMeNot is the ultimate destination for saving money when you shop online or in a store. With thousands of coupons, deals, cashback offers and discount e-gift cards, it's easy to save at all your favorite stores, restaurants, and more!
Visit RetailMeNot on the web:

Website: www.RetailMeNot.com
Facebook: RetailMeNot
Twitter: @RetailMeNot
Instagram: retailmenot
Download their free App
Download the free Genie Extension for Chrome or Firefox
Enter To Win The Giveaway!
RetailMeNot is graciously giving away FIVE $100 Visa gift cards to help with any shopping you'd like to do yet this year!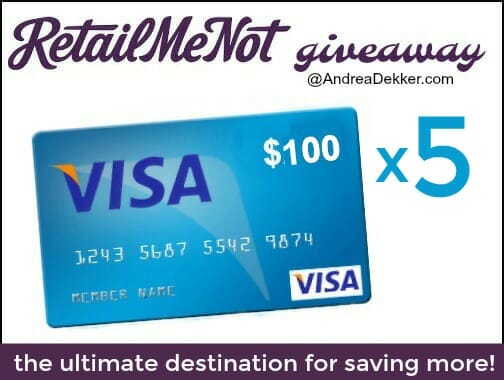 The entry process is slightly different than my normal Rafflecopter giveaway — but considering there's $500 up for grabs, I thought it was worth a little extra effort! 🙂
Here's what you need to do!

Leave a comment on THIS POST regarding which discount offer you're most excited to use.

Pretty painless if you ask me!
Good Luck… and happy shopping!
.
NO PURCHASE NECESSARY. Open to eligible legal residents of the 50 United States and D.C. at least the age of majority in their jurisdiction. Begins: September 5, 2018 at 12:00:00 AM ET. Ends: September 1o, 2018 at 11:59:59 PM ET. Subject to Official Rules available at http://mediakix.com/sweepstakes-andreadekker/
Void where prohibited. Sponsor: Mediakix LLC.