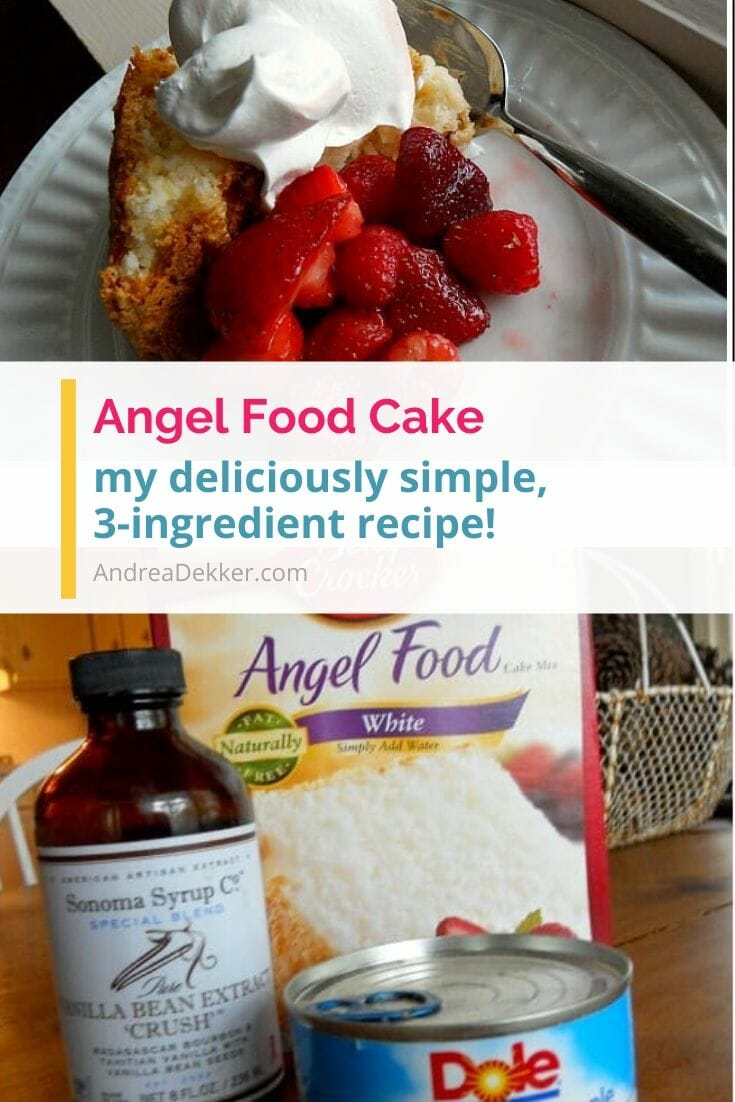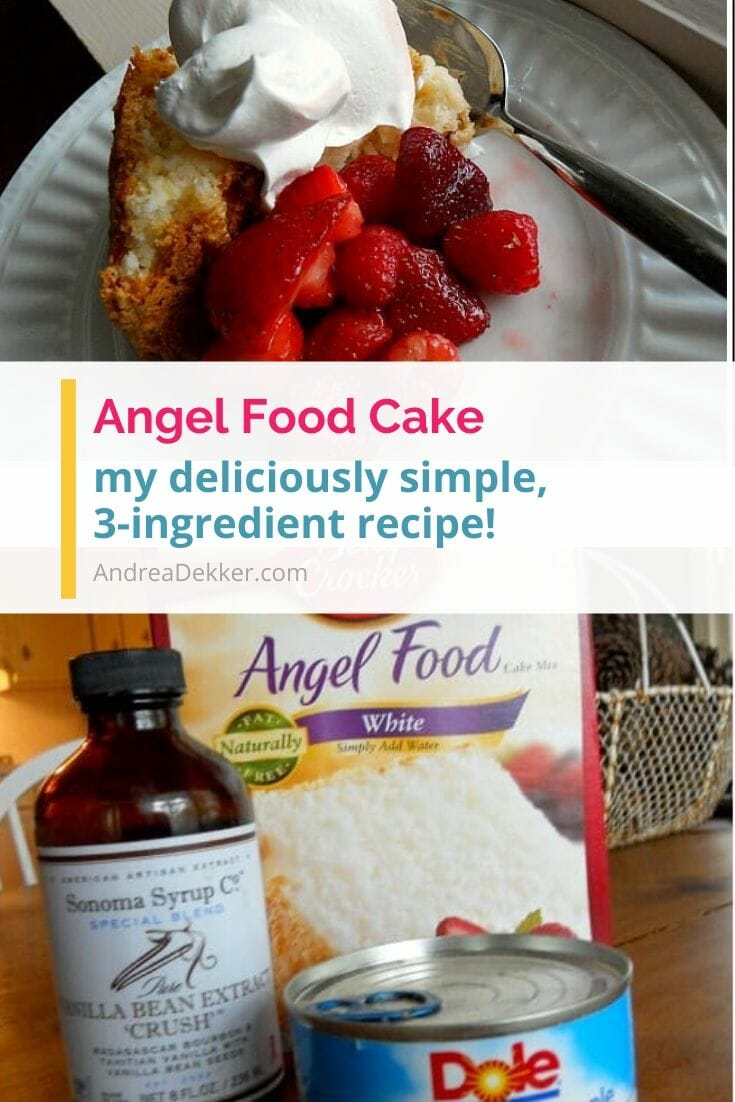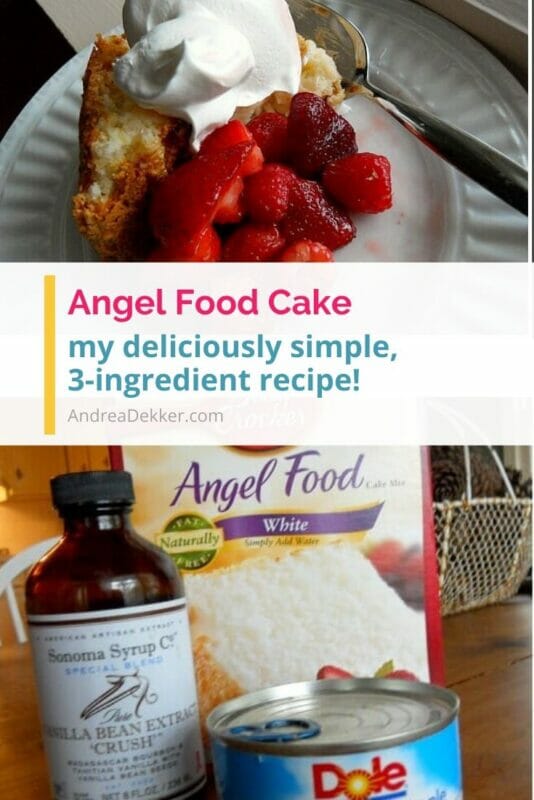 If you're looking for a REALLY simple, super delicious, springtime dessert, this Simple Angel Food Cake is just the recipe for you!
The best part is the "recipe" only has 3 ingredients!
1. One package Angel Food cake mix
2. One 8.5 oz can crushed pineapple
3. 1 Tbsp. vanilla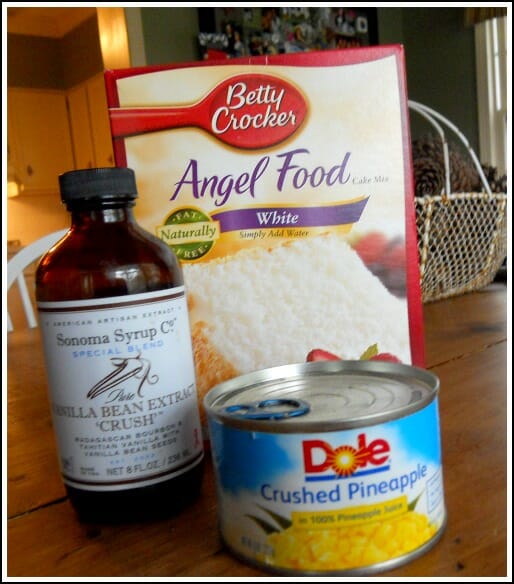 Mix all the ingredients together and pour into a greased bundt pan or cake pan. You can add a Tbsp. of water if the mix seems to dry.
Bake at 350º F according to the directions on the back of the box (depending on what type of pan you're using.)
One thing that's really important is to flip the cake out onto a cooling rack immediately after you take it out of the oven to prevent the cake from collapsing in the pan.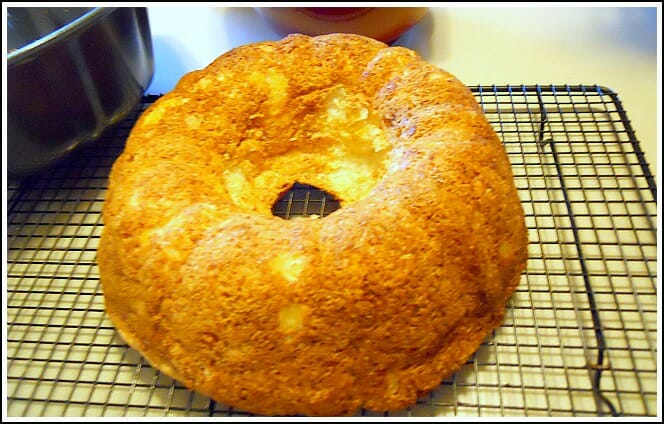 Eat as-is or serve with fresh fruit and whipped cream.
It doesn't get much easier than that!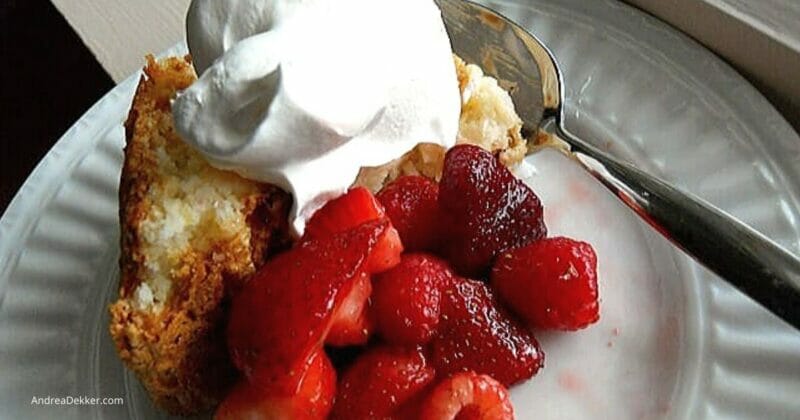 This was the perfect quick and easy dessert for our spring gathering.
Do you have any other simple spring dessert ideas?
Visit my virtual recipe box for more simple, delicious, family-friendly, recipes!