It's THAT time of year again.
Ready or not, the lazy summer days will soon be replaced by a more structured, back-to-school schedule.
And even though the transition from summer to fall can be a stressful time of year for many families, the change is manageable if you take some time to simplify and organize a few key areas of your home and life.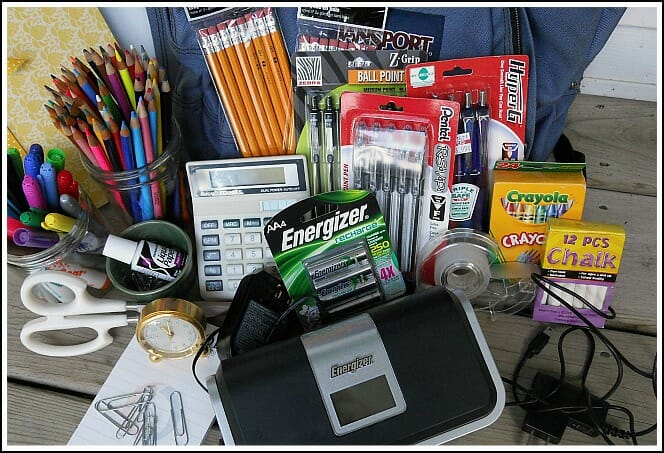 1. Clothes
Fall is a great time to declutter closets – both your closet and your children's. With the change of seasons, you may also need to change out your wardrobe and your children will most likely need a few new items for school that you missed during the back-to-school shopping rush. Plus, with the holiday season right around the corner, now is a great time to purge some of your old things to make room for new holiday outfits and gifts.
Simple Tip: Make the process fun for your children by hosting a fashion show and asking them to try on all their clothes. You'll quickly see which items should be donated to charity and they'll be entertained for an hour or two.

As for your own closet, purge anything that doesn't fit properly, anything that's damaged, anything you don't feel great in, and anything you haven't worn in the last year.
2. School Supplies
It's the best time of year to stock up on school supplies as many stores are offering substantial discounts. However, before you head to the store, take a quick inventory of what you already have. Compare your current supplies to your children's back-to-school lists and only buy what you don't have.
Simple Tip: Take advantage of the amazing deals, but don't get carried away. If you only need one package of markers, then only buy one (even if they are only $1.00). Those extra supplies will just take up valuable space in your home.
3. Technology
In today's fast-paced world, you won't get very far unless you have up-to-date technology. And while technology is a wonderful thing, it also requires an array of cords, pieces, parts, batteries, chargers and other accessories. Take some time to go through all your extra technology items and purge everything you don't need. Then create a designated area to store extra cords, chargers, etc.
Simple Tip: Keep your cords organized by labeling them and reduce extra accessories and chargers by purchasing universal chargers like the Energizer Universal Charger. Its space-saving design can charge up to eight batteries at once and works with AA, AAA, C, D, and even 9V rechargeable batteries.
4. Meals
During busy fall months filled with meetings, ballet practice, piano lessons, and soccer games, it is extremely helpful to have a bunch of extra meals and snacks stored away in the freezer. Yes, this involves planning ahead and making those meals in advance, but once your freezer is stocked, you'll save hours of time every week and you'll never wonder "what's for dinner?" again.
Simple Tip: Create a weekly meal plan at the end of the previous week. Write down what meals you'll have each night, make a list of ingredients you'll need to purchase, and don't forget to schedule leftovers or take-out for at least one night!
5. Schedule
There's a good chance your fall schedule will be busier than your summer schedule, so start off on the right foot by finding a good family calendar or personal planner to record all those important events, meeting, and activities. It could be an electronic calendar that you access via your phone or a simple wall calendar in your kitchen. The important thing is that you keep ALL the information in one place.
Simple Tip: Use different colors to record events for different family members. That way, everyone knows what the others are doing each day.
By planning ahead now and organizing a few key areas of your home and life, you can make a smooth transition into the hectic fall months.
What are YOU doing to get ready for the fall and back-to-school season?
Thanks to Energizer for sponsoring this post and allowing it to be published in newspapers and magazines across the country!