Due to the recent birth of our beautiful baby girl, Nora Faith, I've rounded up an All-Star list of moms who effortlessly seem to manage work, home, family, life, and everything in between! You can read all their words of motherly wisdom here, as well as how they manage to "do it all" while still living a life they love.

I'll be sharing my own thoughts and baby updates soon enough, but right now, I'm simply soaking up their trusted advice while cuddling with my new baby girl!
---
The following is written by Tara from Deal Seeking Mom and Unsophisticook: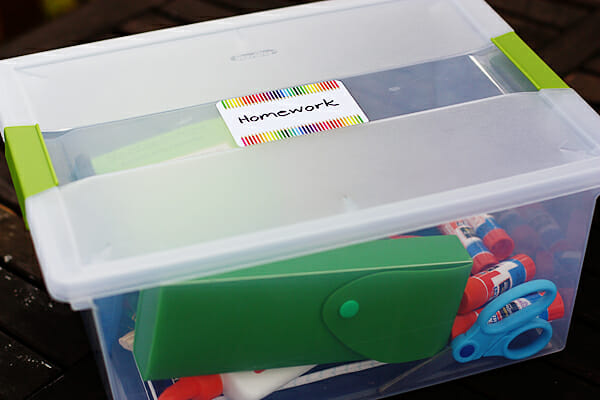 Evenings are pretty chaotic in our household. With five children who are all active in sports, it often feels like we're on the go right up until bedtime. Making time for family dinners and homework is a high priority, but making it a smooth and easy process is often challenging.
After several years of searching for pencils, glue, scissors, etc. for the current assignment each night, it finally dawned on me that there just has to be a better way. My solution seems so incredibly simple — I can't believe I didn't think of this sooner!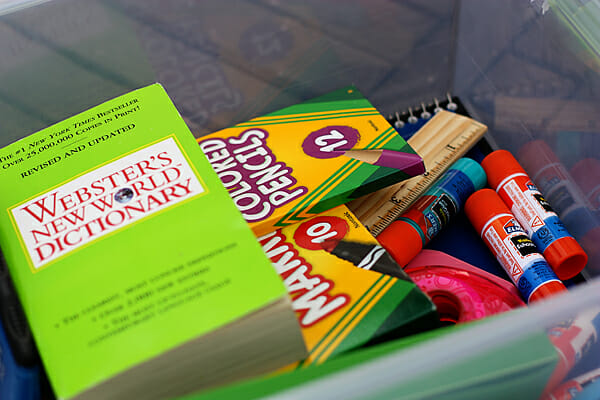 This past fall when I was stocking up on school supplies at bargain prices, I purchased extras of everything; not only to replenish my kids' needs at school but to create what we now call the Homework Box.
The Homework Box:
The homework box contains all of the supplies that any one of my kids might need to complete their homework on a given night, and it's off limits outside of homework time so that we can be assured that we have a complete set of colored pencils or crayons available at all times.
We also store any flashcards or learning rings that a teacher sends home in the box to keep things simple. All of the items are housed in an inexpensive Sterilite tote that I picked up at Target.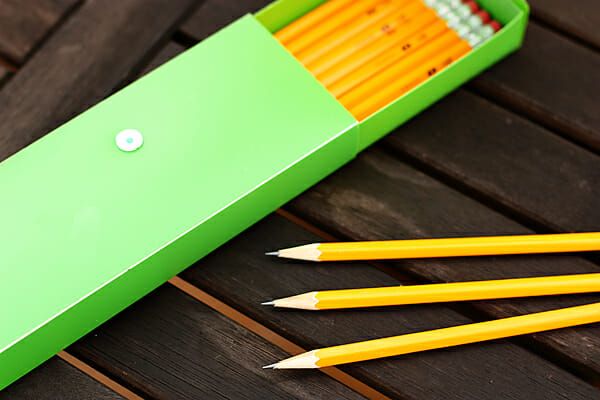 Items in our Homework Box:
ballpoint pens
#2 pencils, sharpened
pink erasers
Elmers Glue-All
Elmers Glue Sticks
Crayola Crayons
Crayola Markers
Crayola Colored Pencils
tape
blunt-tip scissors
ruler
calculator
notebook paper
dictionary
While we still have our occasional homework battles because the kids are tired or grumpy, we've completely avoided the missing supplies issues so far this year!
Do you use a homework box in your household?
If so, do you include any items in yours that I've overlooked?
| | |
| --- | --- |
| | Tara Kuczykowski is a married mom of three boys and two girls, ages 3 to 9 years, living in Columbus, OH. She blogs at Deal Seeking Mom where she shares the latest grocery store deals, coupons and freebies and at Unsophisticook where you can find her tried and true recipes. |