Due to the recent birth of our beautiful baby girl, Nora Faith, I've rounded up an All-Star list of moms who effortlessly seem to manage work, home, family, life, and everything in between! You can read all their words of motherly wisdom here, as well as how they manage to "do it all" while still living a life they love.

I'll be sharing my own thoughts and baby updates soon enough, but right now, I'm simply soaking up their trusted advice while cuddling with my new baby girl!
---
The following is written by Jennifer Bowen: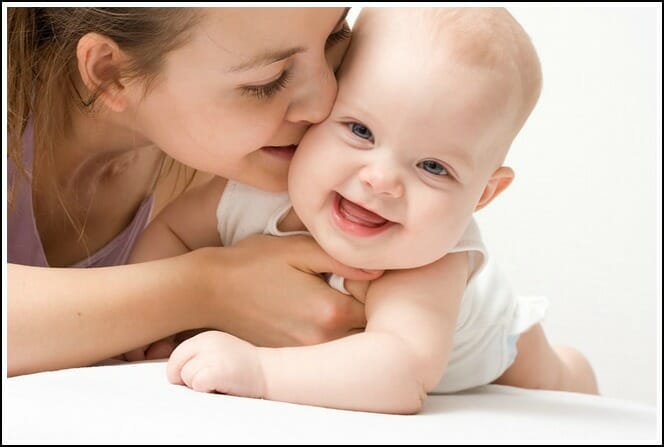 It's funny, experts say that women forget the pain and discomfort of childbirth, and its true!
But one thing I've never forgotten was the paradigm shift of having that little life placed into my care. The things I enjoyed doing most were no longer part of my schedule, I was living on baby time now.
Even the most organized, type-A woman is forced to give up control at these times. But for most of us, there are tips we can use to maintain our sanity.
1. Renew Your Energy
If you are anything like me, your first instinct is to use nap time as productive time. Ha, think again. This time is for you. Use it for energy renewal, spiritual renewal or try to catch a few winks yourself. This will make for a much calmer mommy.
2. Build In A Buffer
You may have been Punctual Penny in your pre-baby days, but now find it difficult to get anywhere within the vicinity of on-time. No fear, build a buffer into every activity on your calendar. Allow plenty of time to change a diaper, feed one more time, pack the 87 items you're sure to need in the diaper bag and fasten the 23 straps to the car seat!
3. Accept Help
No one can do it all, especially with a baby. Now is the time to accept help from your husband, mom, sister, in-laws, friends and anyone who offers. Don't be shy about asking for assistance, many times people will stand clear of the frazzled woman toting a baby for fear of insulting you or getting a shot of the unknown coming from your direction. Your laundry may be folded inside-out, sideways and stuffed away never to be seen again, but it's done, you appreciate it and you can work out the details later.
4. Streamline
Setup routines and systems for everything that needs to be done. Choose one day for grocery shopping, another for cleaning, etc. By having a set day for each responsibility, you won't need to think about them for the remainder of the week.
5. Prioritize
Naturally, baby is your number one priority and everything else comes second. As tasks or outings present themselves, prioritize. Choose the ones that are important to you and remember, sometimes "good enough is good enough". It doesn't have to be perfect.
These same tips apply even as your children get older. While the challenges and demands on your time are different, your commitment to your children is not. Mine are now 15, 12, and 9 and I remind myself of these things everyday!
What are your best "busy mom" tips?
| | |
| --- | --- |
| | As a wife and mom of three boys, Jennifer Bowen, is always looking for cost cutting ideas and shortcuts to accomplish daily tasks. You can also find Jennifer on Twitter. |