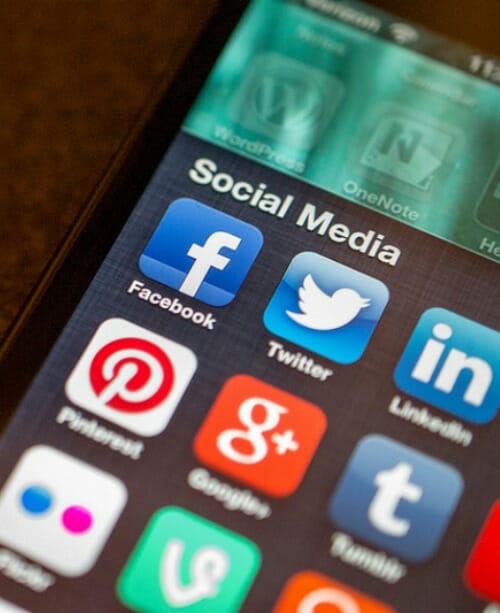 I will be the first to admit that I probably spend too much time on the internet — partially because it's how I make an income — but even still, I know there are better ways I could spend my time.
However, I will also readily admit that I love the internet — and (drum roll please) I think social media is really, really cool.
While I'm thankful Facebook, Twitter, Pinterest, and other social media venues didn't get wildly popular until after I finished high school and college; I'm thrilled to be able to use these tools on a daily and weekly basis to communicate with friends and family all across the country, connect with blogging friends and blog readers, and glean all sorts of fabulous ideas, inspiration, tips, and advice.
All with just a few clicks of my track pad (a.k.a. mouse).
Over the past couple of years, I've noticed that many social media sites are catching a bad rap for being a huge "time suck", causing unrealistic expectations, and making us moms feel bad about the state of our homes, the types of recipes we make, the parties we throw for our kiddos, etc. etc.
Yes, it's easy to get sucked in by the sheer amount of information available via social media. And yes, it can be overwhelming to see all the perfectly decorated homes, amazingly delicious foods, and way over-the-top kids parties…
But I'd argue that social media is not always to blame.
We have a choice to participate in various social media platforms and WE are the only ones responsible for letting ourselves feel like failures because we don't make gourmet foods, have designer homes, or go all out for every child's birthday party EVERY. SINGLE. YEAR.
By the way — I hope you all know that I definitely do NOT think we need to eat gourmet foods, have designer homes, or throw out-of-this-world birthday parties for our kids 🙂
Yes, part of it is marketing, part of it is people excitedly sharing their daily life, and part of it is probably people just trying to brag or show off. But the other part is US — you and me. We're the ones who log on day after day after day. We're the ones who let social media suck us in, we're the ones who allow our time to be wasted, and we're the ones who let thoughts of failure creep into our brains.
There's a quote I've seen floating around the internet (and social media) lately that I think sums up this "issue" really well…
"We struggle with insecurity because we compare our behind-the-scenes lives with everyone else's highlight reel."
It's true… isn't it?
I'd be lying if I said I never felt jealous or envious of something I saw on social media — especially when moms say things like "I'm so glad we got _____ to sleep through the night by 12 weeks. Those sleep training books really work!"
Shut up… I haven't slept through the night in TWO YEARS! That's what I want to say, but of course I don't.
For all I know, that person could have a really stressful job, have a marriage that's crumbling, be in financial ruins, or struggle with an addiction — and this is their one super proud "highlight moment". I don't need to ruin that for them, and I certainly don't need to feel like a failure because I can't figure out how to get my two year old to sleep!
I suppose it's just human nature to automatically see/read what others are doing, buying, etc. and want the same thing.
However…
I feel that the benefits of social media FAR outweigh any negative aspects.

Here are just a FEW examples of how I've benefited from social media over the years.
1. Creative ideas and inspiration:
Even if I don't take it to the extreme level of some of the ideas I see on Pinterest or Facebook, I've gleaned many crafty and home decor ideas from Pinterest — like how to make the quilt for Nora's nursery, how to decorate the wall above my couch, and some of the ideas for Nora's 1st birthday party last year.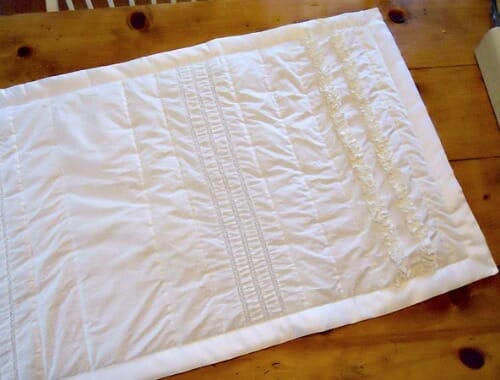 2. Recipes:
I love cooking without recipes, but when I need a specific idea — maybe for a holiday party, cooking for someone with allergies, or it's just time to try a new recipe, Facebook and Pinterest are my go-to places.
When I type in "Christmas Cookies" into my Pinterest Search bar, it generates hundreds of photos with links back to the recipes in about 2 seconds. Even though I'd most likely never make cookies as fancy as the ones you see below (from my Pinterest search) it sure is simple and convenient to have so many ideas instantly at my fingertips.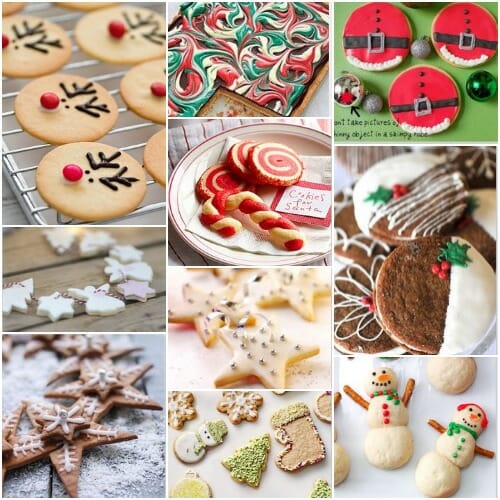 3. Recommendations and advice:
Ok, so some of the advice I get via my Facebook page and Twitter in particular is unsolicited; but for the most part, if I need a product review from a trusted source, a restaurant recommendation, advice about the best baby/kid products, or even just a little encouragement, Facebook and Twitter are where I go.
I can post a question or concern on my wall (or in any number of my more private Facebook groups) and I get anywhere from a few to a few hundred responses… from people I actually trust and believe — not just some marketing professional telling me what I should do.
I've also been able to score amazing deals (and even get many freebie items) from people who are looking to purge an item I'm asking questions about. They simply send me a direct message and we line up a sale — similar to Craigslist.
.
4. Staying connected with family and friends:
Neither Dave or I are naturally great at staying connected with family and friends. It's not that we don't care, we just don't enjoy talking on the phone, sending more emails than necessary, or writing letters. We send out a holiday card every year and we sent out baby announcements when Nora was born — but that's about it.
However, thanks to Facebook in particular, we are able to stay connected with family and friends all across the world — on a daily basis! We're also able to share our news (like moving or a new baby) with all our friends and family just by posting a new status update or photo.
Yes, I realize that social media has sort of turned communication into a less personal affair, but if it wasn't for Facebook, Dave and I would have little to no contact with anyone but our immediate families, church friends, and colleagues at Dave's school. So I'm definitely an advocate for communicating via the internet versus not communicating at all!
.
5. Meeting new friends:
I've met so many new people — via Twitter and some of my Facebook groups — some of whom have become great internet/blogging pals, and others who have become real-life friends that I now see and communicate with on a regular basis.
It might sounds sad, but I even met a handful of neighbors because of Facebook! We didn't realize that we only lived a few streets down from each other — and one person just lived about 5 houses down 🙂
Small world!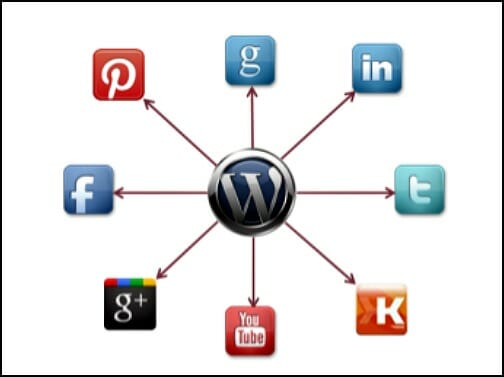 photo source
I know of many people who have personally chosen to close down their Facebook accounts and delete their Pinterest boards because they say that social media is causing them to be discontent with their own lives.
I get that and totally respect their decisions. However, as I mentioned above, I really don't think that social media is always to blame for all of that. We are still adults and we should be able to control the amount of time, energy, and resources we allow ourselves to use up on social media.
If we can do that, then I think there are so many awesome and wonderful things about social media that I would never, ever want to give it up.
Yes, it can be a time-suck — IF we let it.
Yes, it can be a bit (or a lot) unrealistic at times — IF we can't see past that.
Yes, some people take it WAY too far and share WAY too much information — but that doesn't mean WE have to.
If you ask me (and many of you have), I definitely think my life has been improved thanks to Facebook, Twitter, Pinterest, Instagram, etc.
But that's just me…
What are your thoughts on social media?