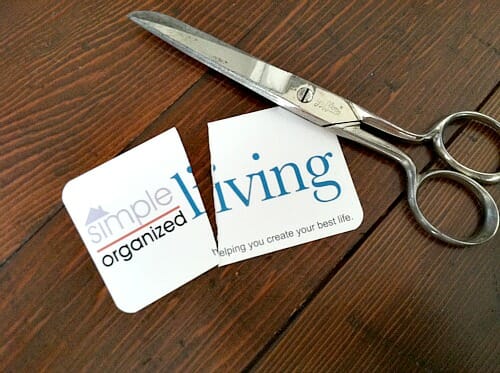 Today is my VERY LAST post as "Simple Organized Living". It also just so happens to be my 999th blog post — who knew I had so much to say.
(If you have no idea what I'm talking about, read this post, and then this post)
The new logo and URL should be in place later today (yay!)… you can check back tonight if you'd like!
There will be no new blog post tomorrow morning or for the rest of the weekend because I'll be working to implement changes that can only be done AFTER the switch takes place. (plus, I want my 1000th post to be my "New Blog Announcement" on Monday!)
All the current SimpleOrganizedLiving.com URLs should automatically redirect to the new AndreaDekker.com URLs, so don't worry about any links breaking. If they do, it will be temporary (hopefully!) and I'm sure my tech guys will fix any issues ASAP — have I mentioned how awesome they are!
It's going to be a busy and somewhat stressful weekend, but if all goes as planned, I'll be back here on Monday morning to welcome you to the NEW AndreaDekker.com!

To say I'm excited is an understatement — after all, I've been envisioning this change for almost a year now.
However, it's also bittersweet.
For 6 years, I've poured my heart and soul into Simple Organized Living (the business first, then the blog). It was my "baby" — and I'll be honest, there were times when my business "baby" was even more work than my Nora baby 🙂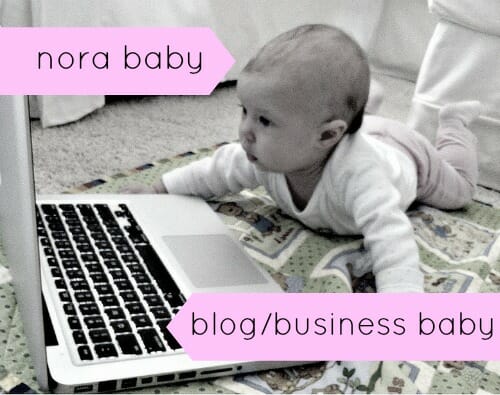 But my business is no longer a baby (neither is Nora, I suppose) — it's more like a preschooler now, which means it's time to move forward.
I suppose it's like moving from a home you love to a new house that you know you'll love too. Even though you can't wait to move into your new place, you still shed a few tears as you lock up the doors and pull out of the driveway.
Yes, you know the new house will be better, and it IS really exciting, but you just feel so comfortable in your old house… you know your way around, even in the dark… you have so many memories… and everyone knows where to find you.
On top of packing and moving, unpacking and putting away, you must now transfer your utility bills, update your information EVERYWHERE, and send out the new address to ALL your family and friends.
It's a pain. It's time-consuming. But in the end, it's worth it!
Right? Right!
My hope is that the website switch-a-roo goes smoothly — however, I'm not naive. I know there will most likely be hiccups and other issues that need to be worked out… so if you see blank pages, error messages, broken links, or any other craziness this weekend, you'll know why.
Thanks so much for sticking with me through this time of transition. I appreciate your support, your emails, your comments, and your words of encouragement more than you know.
If you want to make sure you catch all of the updates, your best bet is to do one or all of the things below:
Follow me on Facebook — I'll be sharing updates all weekend and throughout the entire transition
Subscribe via email — this process should continue as normal, so you SHOULD get my new updates emailed to you on Monday afternoon
Subscribe via RSS reader — again, this should not be hindered by the changes, so my updates should show up in your feed reader on Monday
Visit AndreaDekker.com directly — if all else fails, simply go to AndreaDekker.com to see if the site has switched over yet. If it has not, you will be automatically redirected back to SimpleOrganizedLiving.com.
NOTE: If you continue to see the old Simple Organized Living page even after this weekend, you'll probably just need to clear your internet history and your cache and then the new site will magically appear! (If not, feel free to shoot me an email.)
Good-bye… for a few days.
I'm SO excited to see you ALL back here on Monday (with my #1000 post) and welcome you to the brand NEW AndreaDekker.com!

So-long Simple Organized Living — you were good to me!