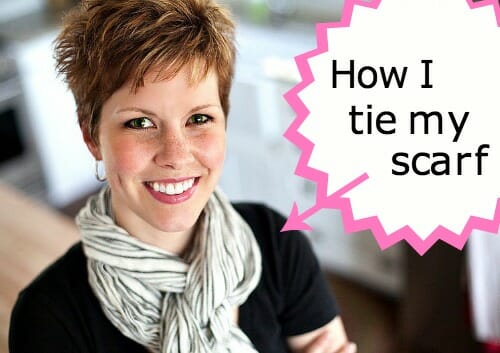 As some of you may have noticed, I recently updated my profile picture in my blog sidebar, for all my email addresses, on Facebook, and on all my other social media sites.
I was LONG overdue for a new photo and I'm pleased as punch with how this one turned out.
I'm not a huge fan of getting my picture taken — especially close-up pictures of JUST me — so I'm grateful to Zander and Breck Photography for capturing such a "real" image of me!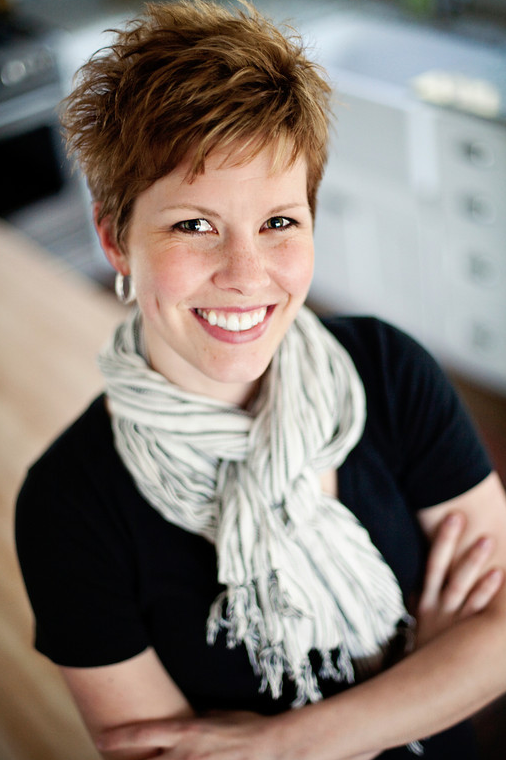 Anyway, after I posted my new pictures in a blog post last week, I started getting lots of questions asking how I tied my scarf — seriously, of all things!
So instead of trying to take a bunch of pictures, I made a quick video to show you the simple steps — I even threw in a second scarf-tying tip from my sister.
And just so you know, the reason I'm not making eye-contact with the camera is because I'm watching myself tie the scarf on my computer monitor 🙂
If you're reading this in a reader or in email, you may have to click here to see the video.
So that's it, really simple!
I only have 3 scarves, so storing them really isn't that big of a deal… however, I just kind of roll them up and shove them in the pockets of an over-the-door shoe organizer. This method works really well for me and should also work well if you have a whole bunch of scarves too.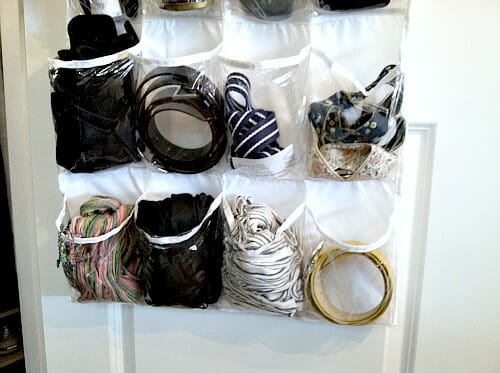 Do you have any other scarf-storing or scarf-tying tips?