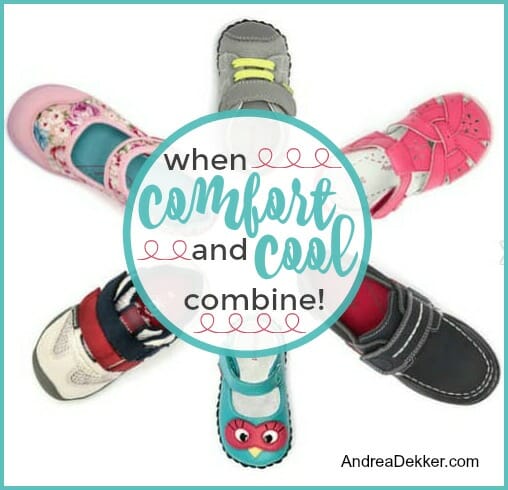 As our children get older, it has been fun to see how their personalities and personal preferences morph over time.
Nora is "only" in first grade, but I am honestly shocked how quickly her opinions on various topics have changed due to the influence of her peers.
Maybe I shouldn't be shocked — she's with them for almost 8 hours every day!
She was previously obsessed with pink, but now is all about aqua and purple (with a lot of pink on the side!)
She also insists that her snow pants are not the "cool kind" (big puffy bib-overall type) and would prefer a slimmer pants-only pair.
I said we can look for different snow pants next year, but I'm not buying new this year anymore. She wears them too school — which is the only time I have control over the situation, but I'm pretty sure she shoves them in her backpack when she gets to school and never wears them again for the rest of the day.
Sigh…
I do love the fact that she is still fiercely independent and confident in so many other areas of her life! 🙂
.
Simon is in preschool, and while he doesn't not wear something because he's worried about fitting in, I find it interesting how quickly he picks up on various brand names of clothing the kids at school wear.
He'll notice if someone has Nike or UnderArmor and although we buy almost 100% of our clothing from thrift stores, I've managed to find him several Nike and UnderArmor shirts for him — all of which are how his favorites.
I want to know if they are his "favorites" because they are blue (his favorite color), if they are somehow more comfortable, or if he really does sense that they are a "cool brand", even at only 4 years old.
He is also crazy about anything related to Batman, Transformers, and StarWars (he wants a Transformers birthday cake in March!)
.
James doesn't have super strong clothing preferences… as long as he can DO IT HIMSELF.
He insists on picking out all his own clothes, which often means wearing his camo pants with one of his 3 or 4 favorite shirts, depending on what's clean.
He also has a Nike outfit that he talks about constantly and always wants to know if it's clean or not!
.
Even little Miss Clara has surprised me lately by whining and grunting until I get the dolls out of the closet (we had them packed away for a bit as Nora wasn't playing with them).
Clara was previously happy to play with trucks and trains, but now she's all about the dolls — especially pushing them in the stroller!
.
I do understand they are their own person, capable of forming their own opinions, but it still always catches me by surprise! Especially the brand name thing since Dave and I have NEVER been into clothing brands, or really any "brand names".
We never go shopping (other than thrift stores), we don't have Cable TV or watch any commercials, we don't get the newspaper or any other printed magazines or advertisements, and we really don't even go all that many places where our kids would see others wearing specific styles and brands.
I suppose I'll just continue to support them at home in whatever ways I can, and enjoy the fact that (for the most part) they all love each other, they respect Dave and me, and they seem to be very happy and healthy.
One area we currently ALL agree on is shoes (surprisingly!)
We get almost all our shoes from pediped… so far, they seem to fit all our needs and meet all the kids' requests…
Nora loves the unique and stylish designs and colors they offer for older kids.
Simon loves how "fast" these shoes make him and how comfortable they are for his THICK feet.
James loves that these shoes are SUPER easy to get on and off so he can "do it himself".
Clara loves that the shoes fit her petite feet and help support her as she learns how to walk.
Of course, I love that they can all be purchased online without leaving the house… and the fact I know they are QUALITY shoes!
They support Nora's narrow feet, Simon's thick feet, James' high arches, and Clara's itty-bitty feet with ease and comfort.
Also, we've never worn a pair out yet — and my kids are hard on their shoes! In fact, we usually pass them down to neighbors, friends, and relatives, who all enjoy them long after we're through.
We are HUGE pediped fans and have been for many years already.
.
pediped has three different lines of children's shoes:
1. Original: Best for infants and small children who are learning to walk.
2. Grip 'n Go: Best for active toddlers who are already walking.
3. Flex: Perfect for more experienced walkers.
More about pediped:
Whether your child is crawling, learning to walk, or running, pediped has a stylish shoe that fits comfortably and ensures healthy foot development.
It all started with a mom's hunt to find the best shoe for her little girl… now, a few years later, pediped is one of the most loved children's shoe brands around the world.
Visit pediped on the web:

Website: www.pediped.com
Facebook: pediped footwear
Twitter: @pedipedfootwear
Pinterest: pediped footwear
YouTube: pediped official
Instagram: pedipedfootwear
Enter To Win This Giveaway!
I'm so thankful for pediped shoes… and I'm SO excited to give a couple pairs away!!
Today, one lucky reader will win TWO PAIRS of pediped children's shoes.
Also, pediped is offering a fantastic discount code to EVERYONE! Get 35% off your order using code DEKKER35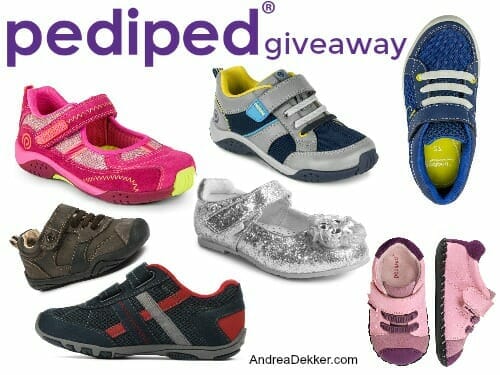 To enter, simply use the Rafflecopter widget below (it might take a second to load).
a Rafflecopter giveaway

This giveaways ends at 11:59 pm EST, Monday, 1/28/2019 and is open to US residents, 18 years or older. The winners will be randomly selected via Rafflecopter and notified via email. I received compensation in exchange for hosting this giveaway — all opinions are 100% my own. Please see my full disclosure policy and contact me with any questions you have. Good luck!