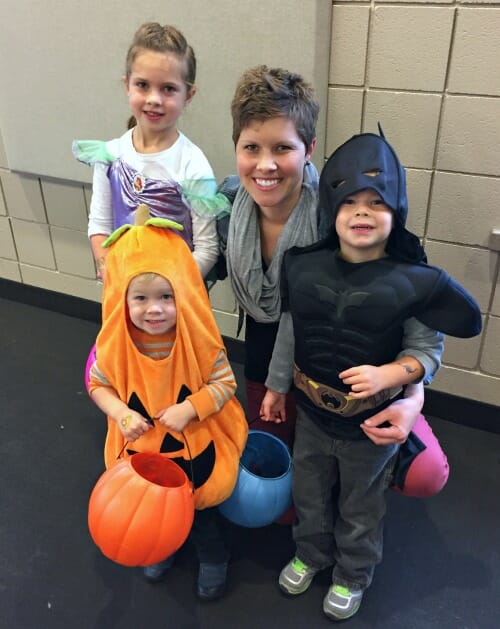 As of yesterday, I'm officially back from my 5-week maternity leave… yay!
AND, as of yesterday, I have officially published 2000 posts here on my blog… wowzers!
.
It still amazes me that 8-10 years ago, I didn't even know what a "blog" was, I wasn't a part of any social media, and Dave and I didn't even have internet at home! Now, I make a living from the internet and share hundreds of thousands of words about all things "HOME", all while taking care of 4 little people.
As I've said so many times before, I honestly can't imagine a more fitting "job" for me at this point in my life.
I don't have to leave my house
I don't need to get dressed up
I don't have to leave my house
I don't need to suck up to my boss or make small talk with coworkers
I don't have to leave my house
I can set my own hours
Did I mention the fact that I don't have to leave my house? 🙂
Of course, it's not all rainbows and roses — but I do feel very fortunate to do what I do for over 7 years now.
As I think back to my childhood, writing was always the easiest way for me to express myself, my thoughts, my feelings, and my emotions — despite the fact that I'm an awful speller! I kept journals for years and years and years, I sent emails (or even snail mail) instead of calling whenever possible, and I loved passing notes at school!
I will never claim to be an extremely talented writer, but I do enjoy it and I know I've gotten better over the years.
I'm proud of myself for trying something new, learning SO many new skills, stepping out of my comfort zone, pushing past adversity, and sticking with it even when I saw little to no income for the first couple of years.
And yes, I'm honored to have all you fabulously loyal readers who have stuck with me throughout the years, cheered me on, encouraged me from afar, celebrated with me and my family, and shared parts of your own lives with me.
THANK YOU!!
It's been such a fun journey so far and hopefully I won't be going anywhere for a long time!
2000… and counting!
Clara is excited too!