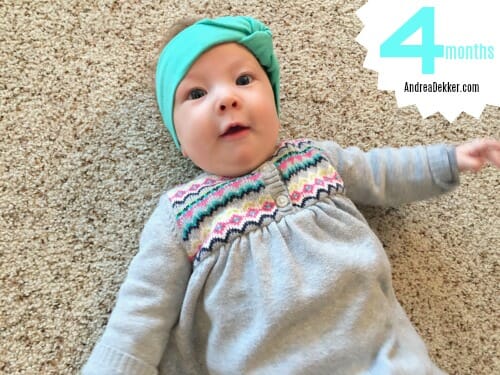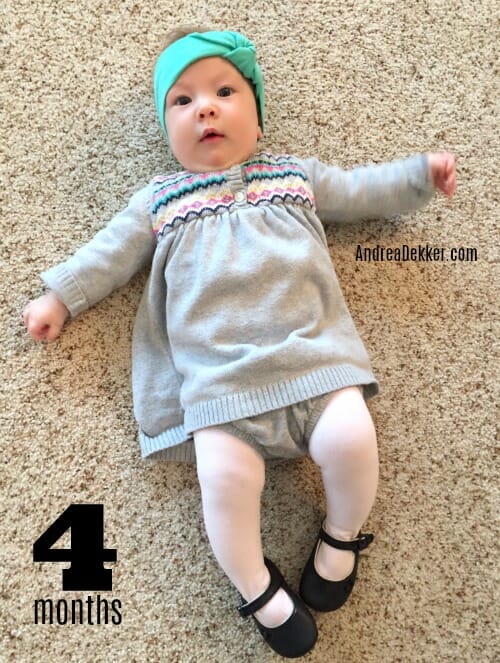 Miss Clara celebrated 4 months yesterday!
She smiles almost instantly when she makes eye contact with someone she recognizes, she giggles if you tickle her in just the right spot, she loves making noise, she is starting to grab toys, she's my very first thumb sucker, and she just rolled over for the first time last week.
She still catnaps all day long, but she also still sleeps well at night — so I'll let her catnap all she wants during the day!
Clara is such a sweet baby and dearly loved by everyone in our family!
Clara's 4 month 'birthday' also means Dave and I have officially survived 4 months with 4 kids!
And honestly, sometimes it really does feel like we're just "surviving"!
As a whole, these past 4 months have gone much better than I ever anticipated — for that, I am so grateful! However, there are definitely a few areas of my life that feel like they are in survival mode!
.
On one hand, I feel like I have found my groove and am easily keeping up with house work, laundry, mini organizing projects, meal planning, baking, cooking, Nora and Dave's school schedules, church commitments, running errands, our finances, getting together with friends and neighbors, doing fun things together as a family, and getting the kids to bed on time.
I have successfully squeezed these to-dos into little pockets of time within our normal daily routine, and even with 3 or 4 kids home, it all seems doable for me.
I've also had loads of time to plow through my Netflix list, read a bunch of books I downloaded before Clara was born, and catch a few catnaps myself while I hold, feed, bounce, feed, rock, and feed Clara every evening until she falls asleep!
Obviously, those are all really important things (at least for me) — so I'm thrilled with how well I've been able to stay on top of everything I listed above!
.
On the other hand, I'm still struggling to find/make large chunks of time to devote to my virtual assistant work and to my own blog.
Clara's catnaps aren't long enough for me to have any amount of focused work time — plus, the other kids are usually here with me while she's napping, so I use those times to bake or prepare dinner with the kids, work on mini cleaning/organizing projects while they help me or play next to me, and cross off several smaller to-do's (like make a quick phone call, send an email, etc.)
Once Dave get's home, we eat dinner, clean up, pack lunches, pick out clothes for the next day, take baths/showers, and get the kids to bed.
Then, I rock, hold, and feed Clara all night long until she finally falls asleep around 10:00 – 11:00pm… at which point, I'm more than ready to hit the sack myself!
I usually try to stay up late 1 or 2 nights a week and wake up early 1 day a week — but other than those few hours during the week and when Dave can entertain the kids on the weekends, I don't have much time to myself these days!
Oh, and in case you're wondering why Dave doesn't take Clara in the evenings — it's mainly because she just wants me! And also because Dave has an insane amount of school work every night (don't become a math teacher if you want to have a night life!)

He's almost always grading and planning until Clara is finally sleeping and he wakes up super early every single morning to get more work done before school — all so he has a little extra time to play with the kids when he gets home during the week and on weekends. He's a saint!
.
Another thing I'm struggling with is the fact that I basically spend zero one-on-one time with any of my children (besides Clara of course!)
Sometimes I feel like one-on-one time is over-rated (especially in a family with multiple very young children) but it is something I'd like to do more of if possible.
I usually have a little time with Nora when she's getting ready for school before the other kids wake up, but that's about it for now. I do feel like we do lots of fun things with our kids, just nothing individualized right now.
Add it to my list for a couple years down the road, I suppose!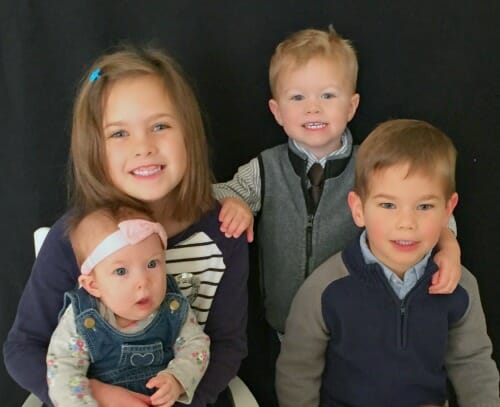 I know this is just a short stage and Clara will eventually need me less, but finding larger chunks of time to focus on anything (work responsibilities or one-on-one time with the other kids) are two of the biggest challenges for me right now.
In the meantime, I'll just keep plugging away at my to-do list in between changing diapers, feeding hungry mouths, washing tiny clothes, reading their favorite books over and over and over again, and smooching lots of chubby-cheeks.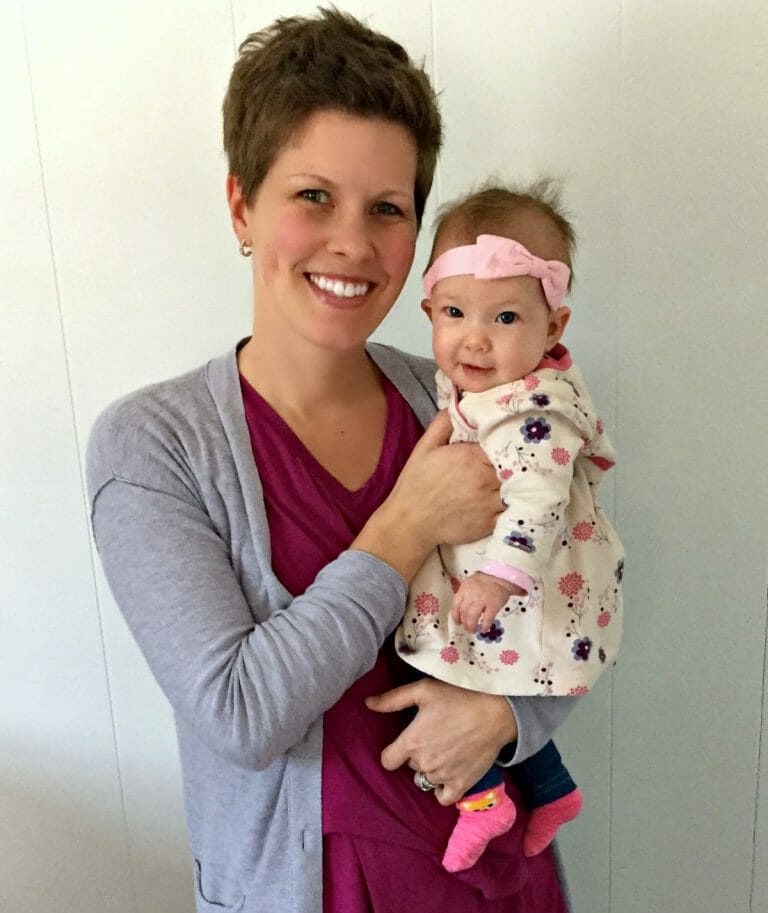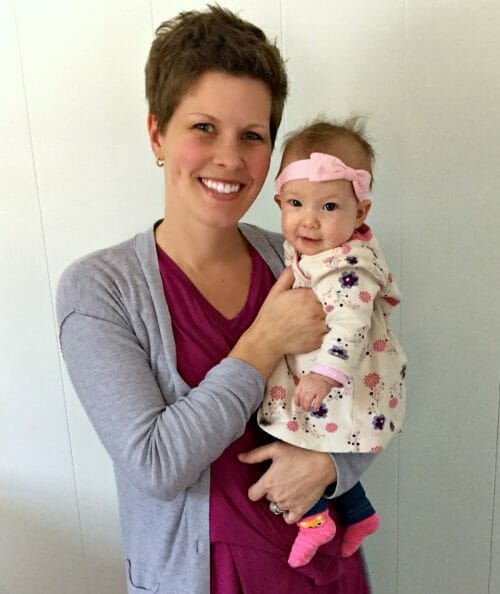 Happy 4 months to this sweet chubby-cheek babe!