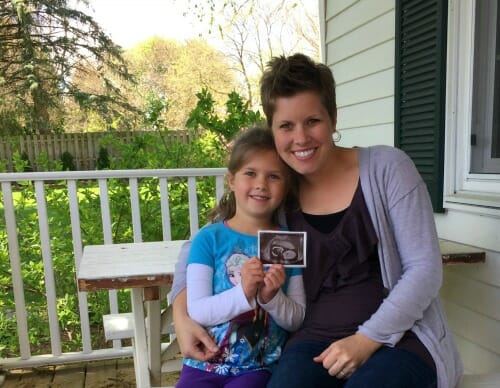 That's right friends, baby Dekker #4 is another GIRL!!
.
Obviously, we would have been happy either way — but it sure was fun to tell Nora she is "finally" getting a little sister!
As an added bonus, I won't have to deal with annoying comments like:
Only one girl? I bet she wishes she had a sister.
Are all those boys yours?
Will you keep trying for another girl?
Are you planning to build your own basketball team?
Of course, there will probably be different annoying comments, but for some reason, it really bothers me when people make comments about families with lots of boys or lots of girls — it's not like anyone had any control over the situation!
Anyway, as Nora says — we now have an equal number of girls and boys in our family!
About 10 minutes after we told Nora the news, she asked to go shopping for new baby girl clothes (I purged all of ours years ago)… and since I was planning to go to the thrift store that afternoon anyway, it worked out perfectly.
We found 2 cute newborn items for $0.50 each and a fun cloth doll in the free bin. We washed everything up and Nora is VERY excited to give them to the new baby.
.
And yes, we most definitely already have the first and middle name 100% decided on!
I've had a really fantastic girl's name in mind since we found out we were pregnant with Simon… and after 2 boys, it's still a favorite for both Dave and for me. Plus, it meets all our ridiculous name requirements.
I've already had 2 friends offer to give/sell/let me borrow their girl clothing (both of whom had October babies last year) and I couldn't be more excited to look through their things.
A little pink and purple will sure be fun after a few years of blue and brown!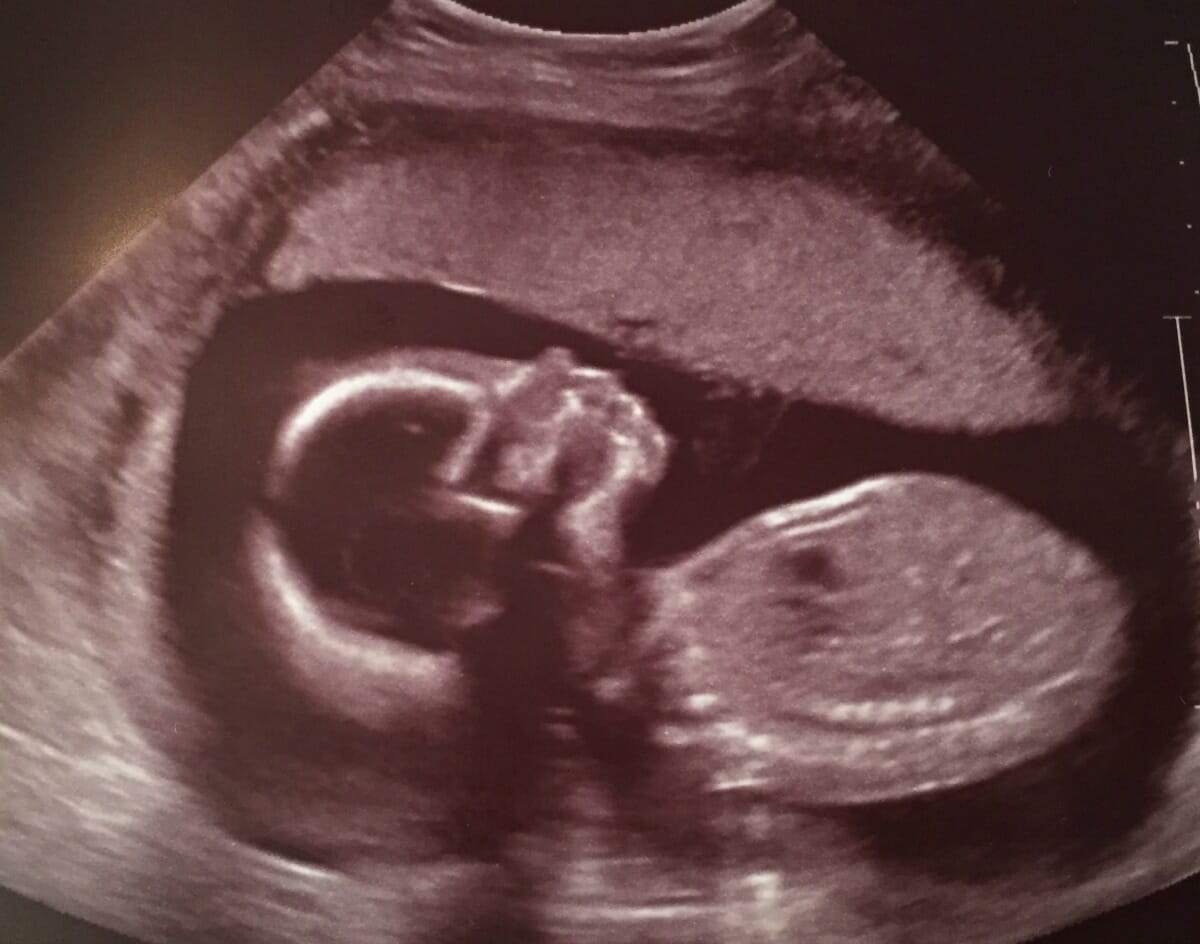 So many people tell me they can't imagine "ruining the surprise" by learning the gender at the ultrasound… but for me, I honestly can't imagine waiting!
Yes, I can understand the surprise aspect of learning the gender at the baby's birth; but I honestly feel it is JUST as fun, exciting, and surprising to find out at the ultrasound (seriously, you should see how excited I get and how much anticipation is built up for that day!)
And now I have over 4 months to purge my boy things, stock up on a few cute girl essentials, and put a little bit of a girly twist on our currently boyish nursery — all things I definitely WON'T want to spend time doing once the baby is here.
Plus, now Nora gets to be excited for 4 additional months! 🙂
Happy Mother's Day Weekend!
20-ish weeks — taken last weekend