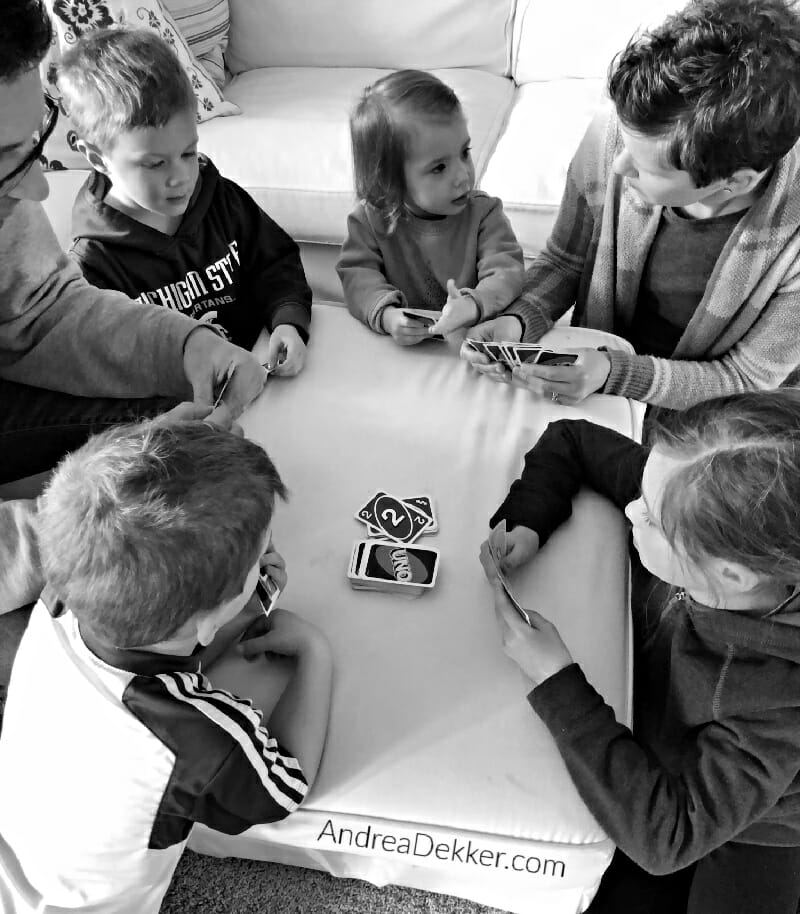 INSIDE: It's time to bring balance back to our homes, families, and lives. Let's stop doing more just to do more and instead, let's be intentional about our choices!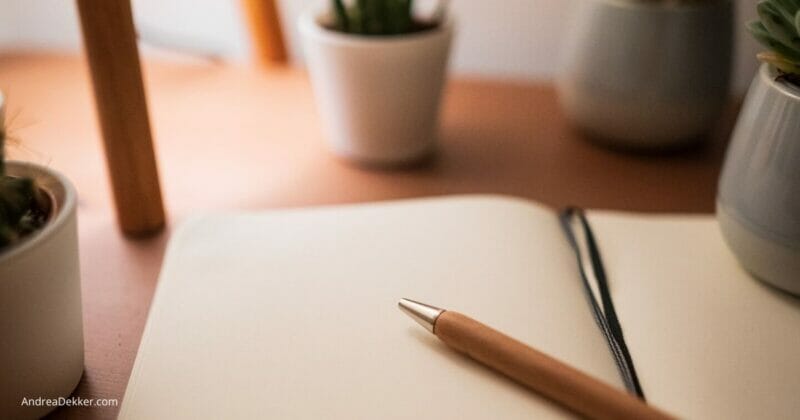 "I'm struggling with how challenging it is to balance the "triangle" of family, home, and work. I find I can do 2 of the 3 well, but never all 3. And I rarely have time to myself to recharge without guilt."

~ recent reader email
Can you relate?
Are you falling short (by your own standards) in every area of life… barely treading water, trying to survive as opposed to thrive?
If so, I promise it's not because you're doing something wrong.
It's because you're trying to do too much!
Think of it like a simple math equation:
Marriage + Parenting (or caring for grandchildren) = 1 full-time job.
Cooking + cleaning + yard work + errands + laundry = 1 full-time job (maybe more).
Working your day job = 1 full-time job.
I'm not the math teacher in the family… but I mastered simple addition way back when, and I know 3 full-time jobs are more than even the highest over-achiever can accomplish day after day, week after week, year after year.
Keep trying to do them all, all the time, and you will burn out eventually.
The Solution:
My detailed 52-step process to eliminate burnout, completely transform your life, help you shed those last 10 pounds, and eliminate fine lines and wrinkles.
Just kidding! 🤗
The solution is simply to do less.
Look at your to-do list and pick 1 (or several) things to drop completely. Not push back until later — but totally cross off your list with no intention of doing them in the foreseeable future.
Yes, you're allowed to do that!
Many years ago, I wrote a post about 5 choices we have when we're short on time.
The 5 choices are:
Get stressed out, worry, and lose sleep.
Streamline the activities so they take less time.
Steal time from another activity.
Find someone else to do the tasks for you.
Drop the tasks completely.
Obviously, #1 is a pretty poor choice. But out of the other 4 options, the least popular (and often the most difficult to do) is #5.
However, in my experience, dropping a task I don't have time or energy for is SO freeing.
It's often exactly what I need to bring balance back to my life.
It might be something as small as deciding not to vacuum, clean the bathrooms, or pull weeds on a particular day because it's not 100% necessary and I know there are plenty of other more important things I could be doing with my time.
It might mean dropping my dinner plans and opting for frozen pizza because a child got sick and I know my current dinner plans would require extra time in the kitchen… which just isn't feasible with a sick child.
Or it might be as big as dropping a long-term business or life goal or project because our circumstances changed and we no longer have the time, energy, desire, finances, etc. to devote to that particular goal or project.
Over the years, Dave and I have dropped several activities in order to create more balance and make time for what's most important to us at that point in our lives — family, home renovations, work projects, etc.
Certainly, there are obligations we can't just drop (our jobs, our families, and laundry to name a few).
But if we're honest, many of the to-dos on our list are things we allow ourselves to feel pressured or guilted into doing… or maybe it's just me?
We must finish cleaning the bathrooms because it's been exactly 1 week since we last cleaned them.
We must make all foods from scratch because that's what everyone says is best.
We must join the ________ committee because we technically could squeeze it into our schedule.
We must take on another project at work because we don't want to look like a slacker.
We must send out holiday cards every year because we've always done it.
We must bake fancy treats for our kids' school because the other parents do this.
We must exercise 5 days a week and eat a certain way because it's healthy.
We must use coupons and save money in every area of life because we want to be good stewards of our resources.
I could go on and on, but I think you get the idea.
Stop.
Think about all the things you do each day.
What can you drop (today) to create a bit more balance in your life?
Dave and I have become pros at this over the past few years. This is one reason we can (usually) manage the constant ebb and flow of family life, home maintenance, teaching, blogging, etc.
We get it!
Balancing that triangle of home, family, and work is tricky business.
We've had more than a few seasons of life when our triangle is very acute or obtuse, with much more time and energy devoted to parenting, house projects, or our day jobs.
And if I'm honest, our triangle is rarely ever a nice neat equilateral with perfectly even sides and angles.
Real life just isn't THAT easy.
Speaking for myself though, whenever I finally "give in" and drop a task, I feel an instant sense of relief!
Dave is really great at pointing out when I could (and probably should) drop something in favor of less busyness and more time. If you have someone like this in your life, LISTEN TO THEM!
Also, it's worth noting that just because you drop a task for now, does not mean you'll drop it FOREVER!
You might be in a season of life when that particular task or to-do doesn't fit into your "triangle". That's OK.
There will be time to pick it back up again in the future (if you want to).
What do you think? Are you ready to enjoy a more balanced life?
What activities could you drop to achieve more balance in your life?