As I mentioned on Tuesday, Dave and I have been working on a whole bunch of projects this summer — from relandscaping the majority of our yard, transforming our garage, working diligently on my digital photo albums, canning bunches of fruits, veggies, and jams… and so many other smaller projects.
One project we weren't necessarily planning to tackle for another year or so is renovating our upstairs bedrooms. However, due to a recent and unexpected change of events, we'll be needing the extra space in approximately 25 weeks 🙂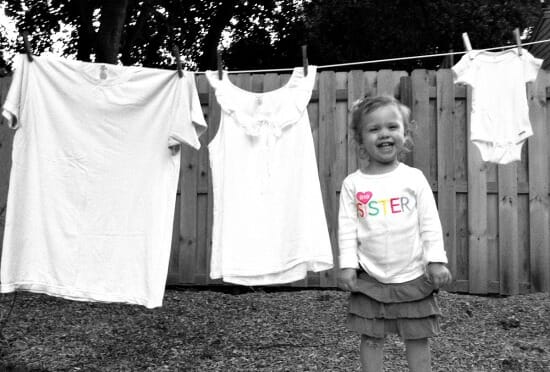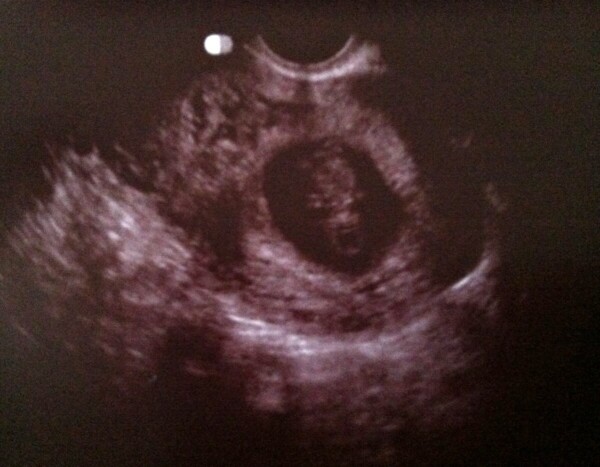 Yup, that's right… baby Dekker #2 is on it's way!
He or she is scheduled to arrive the first week of March (yes, we're hoping to find out the gender in October and we'll be sharing it on the blog.)
If this baby actually arrives relatively close to the due date (unlike our stubborn-from-before-she-was-born Miss Nora!) it should arrive right after Dave's basketball season is over at the end of February, and right before Dave get's a glorious 10-day spring break at the end of March — perfect timing right?
And in case you're wondering, this pregnancy had nothing to do with my August blogging break. I made plans to take August off several months ago (for a variety of reasons listed in this post) and it just so happened that my blogging break coincided wonderfully with my less-energy-than-normal first trimester.
July was actually the worst month for me physically, but my body definitely appreciated the more relaxed pace of August.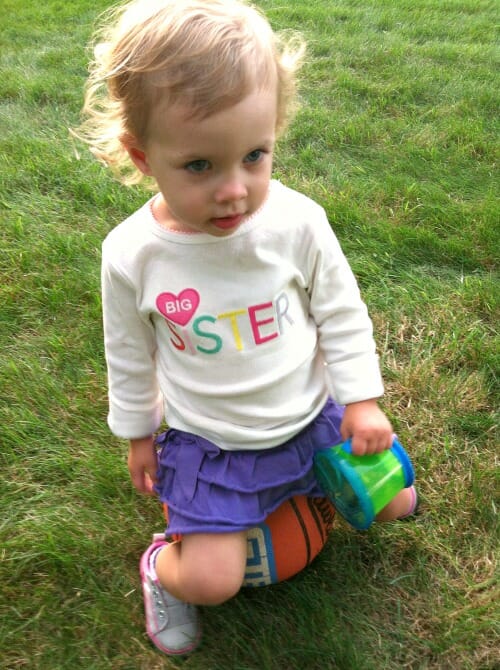 Although Nora frequently tickles my belly and says "tica tica baby", I don't think she really understands yet.
However, she has been in love with "her baby" for months now… so after the initial shock of a new person vying for Mom's attention passes (does that ever pass?) I know she'll be an amazing big sister to our new baby!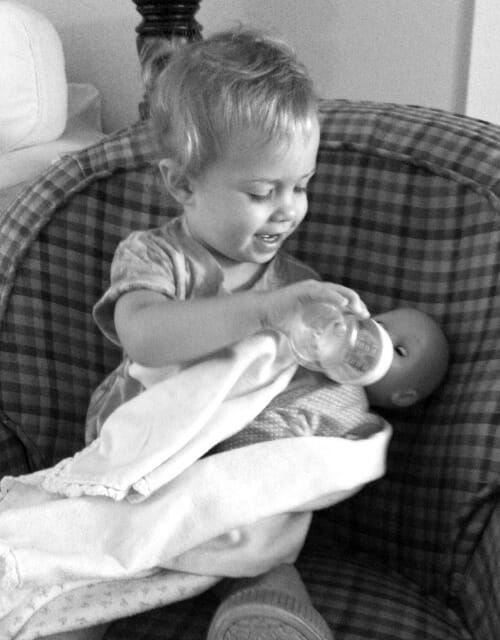 No, I didn't prompt the picture above — this is really what she does with her baby every day. She also changes the baby's diaper (completely with baby powder) and puts the baby down for regular naps 🙂
Thanks for sharing in our excitement — there will be plenty more baby updates to come over the next few months.