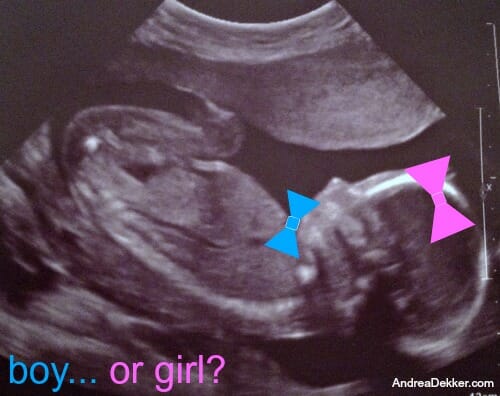 In case you missed my first announcement (which it seems like many of you did) and the several more casual references to "baby #3" here on my blog and social media, I'm pregnant — AND the baby is over half way "cooked"! 🙂
Baby Dekker #3 is due on or around July 3, 2015 — I'll save you all from tedious mental math: Simon and this baby will be exactly 16 months apart.
And for the record, this pregnancy was totally planned. Although I know it's somewhat soon, we really really wanted a summer baby so Dave would be home to help out the first couple of months. We are very excited for another baby, and feel blessed that the timing seemed to work out so well.
I've been feeling really good — and aside from some extra tiredness those first couple months, I've hardly had any pregnancy symptoms this time around (yay!)
In fact, this pregnancy is VERY similar to my pregnancy with Nora — and almost completely opposite to my pregnancy with Simon.
With Nora, I was super tired, but had no sickness. With Simon, I was very nauseous for the first 4 months.
With Nora, I didn't really have any food cravings. With Simon, I basically wanted a double cheeseburger every day.
With Nora, I had more breakouts. With Simon, my skin was crystal clear.
Here's a comparison shot of me carrying each baby at 20 weeks.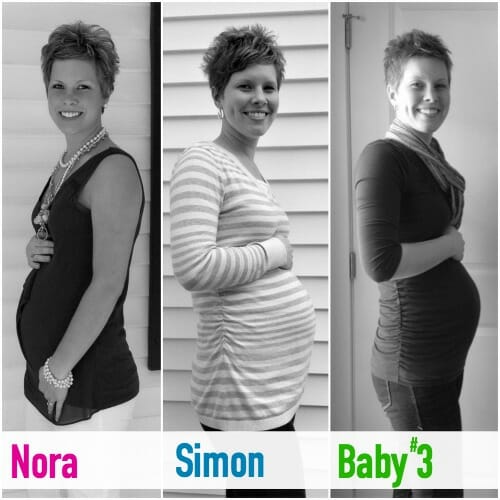 I can't really tell anything by looking at those pictures (except that my hair keeps getting shorter)… but based on my pregnancy "symptoms" I've been thinking this baby is a girl from the very beginning.
In fact, I was so confident, I ALMOST purchased a newborn baby girl outfit on clearance the other day… almost!
.
However; baby #3 is actually another BOY!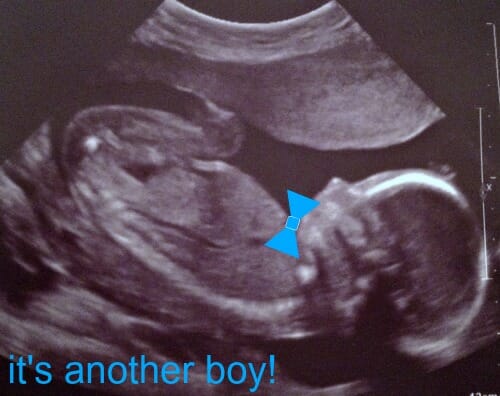 When we were at the ultrasound, the technician asked if I had a "hunch" either way. I told her I would be shocked if it was NOT a girl — because I was just so confident.
About 10 minutes later, she said "OK, the baby moved it's legs…" and I immediately exclaimed/asked, "it's a boy?!?!"
Yup, it was pretty obvious!
This is actually the first time Dave was able to come with me for the gender reveal (he had the day off school for winter break) and it was so fun to have him there for the big surprise.
He told me the most fun part for him was seeing my reaction because I'd been telling him how I just KNEW it was a girl for the past few months. Then he had to "rub it in" about how "this is why I don't waste time talking about baby names until after we know the gender for sure" because I've been begging him to pick out a girl's name with me!
Looks like we'll be needing a boy's name instead 🙂
We didn't do any sort of gender reveal — we just called and emailed our family, and then posted it on Facebook. No big party, special cake, balloons, or anything fun like that.
Of course, everyone was very excited to hear our news… everyone, except Miss Nora. 🙁
She was SO hoping for a baby sister, and literally started sobbing when I told her it was a baby brother. Since I honestly thought it was a girl, I didn't try to correct her much when she told me she wanted a sister, so I suppose the news was a bit shocking to her as well — and since she doesn't have any girl cousins or many girl friends, I can see why she was hoping for a sister.
However, I also think it will be fun for Simon and the new little boy to be so close in age. They will most likely only be 1 year apart in school, get to play sports together, eventually share a room with each other, etc. etc.
It's been several days now and Nora is already warming up to the idea of having "1 big baby brother and 1 tiny baby brother"… so I think we'll all be fine once we take this baby home in a few months.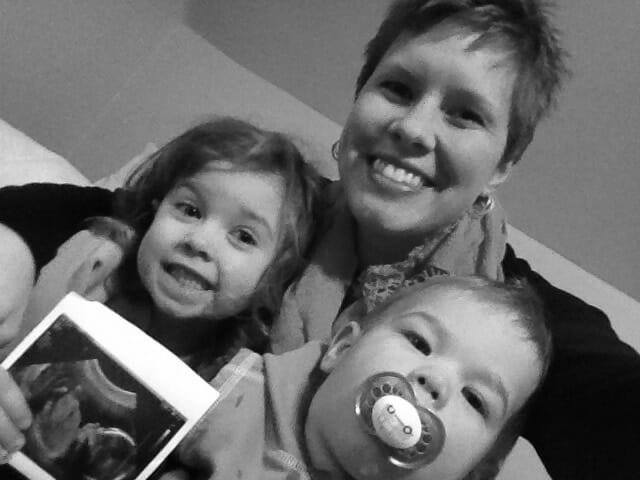 Now… to find a boy's name that meets ALL our name requirements 🙂
Also, for the first time in my entire life, my family will have a male majority. It should be fun!