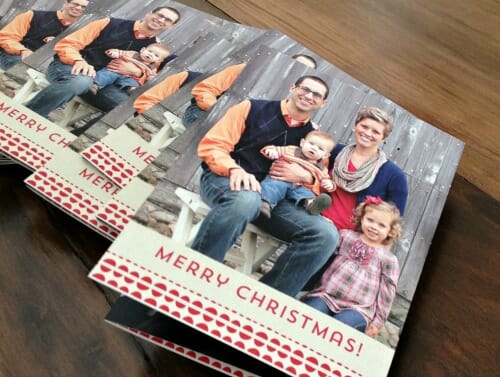 Merry Christmas!
As I've done in previous years, I'll be taking the full week off between Christmas and New Years to enjoy time at home with family and friends. However, I couldn't leave for a week without sharing our 2014 Christmas card with you!
We ordered our cards from PearTree Greetings again this year, and I'm so happy with how they turned out. SUPER high quality paper and printing, pretty reasonable prices, extremely fast shipping, etc. etc.
I ordered a tri-fold card this year with room for pictures and text on both the front and the back.
Here's a look at the front of the card.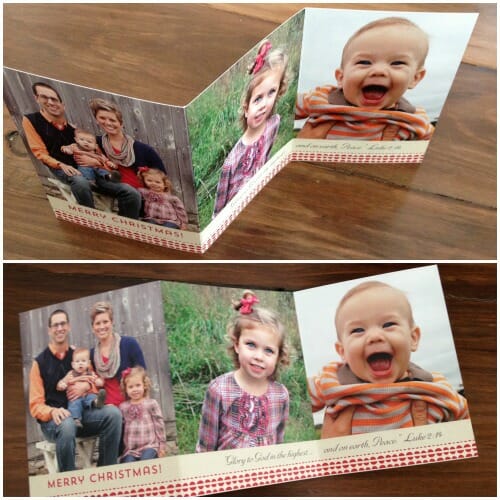 The message on the front says: Merry Christmas! "Glory to God in the highest… and on earth, Peace." Luke 2:14
Here's the back of the card.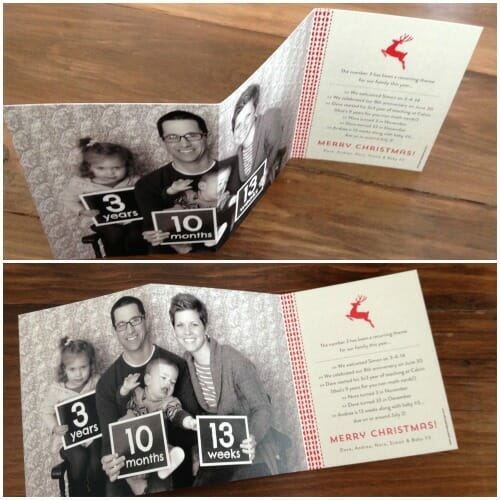 The text on our card says:
The number 3 has been a recurring theme
for our family this year…
————————————————–
>> We welcomed Simon on 3-4-14
>> We celebrated our 8th anniversary on June 30
>> Dave started his 3×3 year of teaching at Calvin
(that's 9 years for you non-math nerds!)
>> Nora turned 3 in November
>> Dave turned 33 in December
>> Andrea is 13 weeks along with baby #3…
due on or around July 3!
Merry Christmas!
Dave, Andrea, Nora, Simon & Baby #3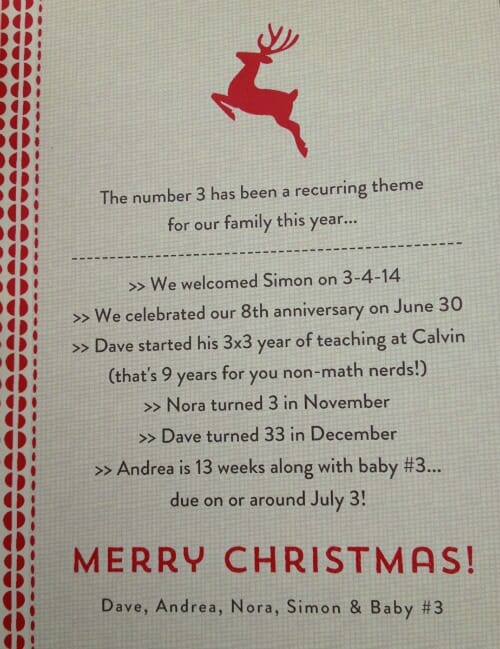 Yes, you read that right.
Baby Dekker #3 is on his or her way — and for the record, I think it's a "her"!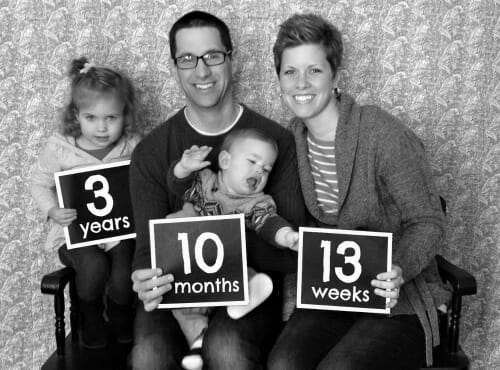 We're all excited for the new baby (yes, this one was actually planned) and I'm excited for a little blogging break. Rest assured though, I have a whole bunch of ideas and fun topics to share with you next year!
We hope you and your family have a blessed Christmas and a Happy New Year.
Love, the {growing} Dekker family 🙂