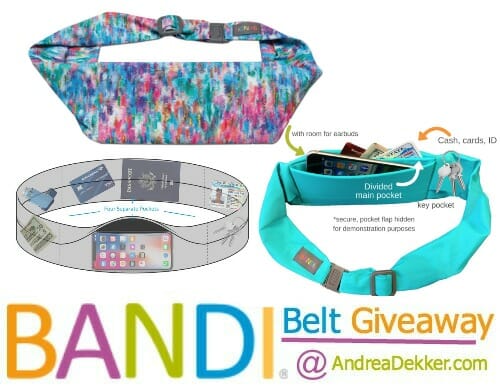 Those of you who have read my blog for years and years might remember the very first time I shared BANDI belts with you — exactly 5 years ago!
Since then, my own personal collection of BANDI belts has grown to 3 belts (their classic pocket belt, large pocket belt, and their newest wrap pocket belt with pockets all the way around).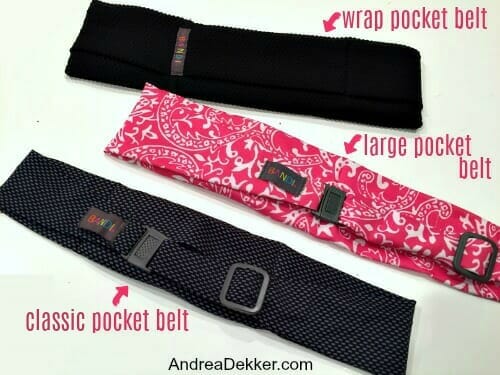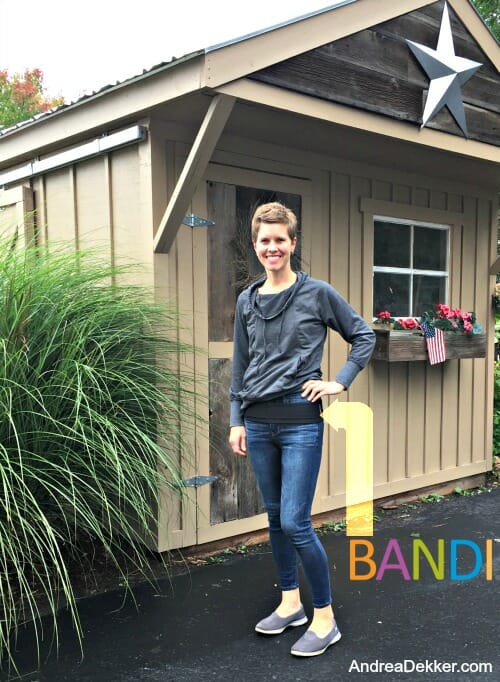 My current favorite is the Wrap Pocket Belt as it has FOUR good-size pockets and lays really flat against my pants.
I use the belts regularly for heading to the park with the kids, when I'm going for a walk or a bike ride, when I'm doing yard work, and even just around the house if I'm wearing something without pockets. They are such a convenient place to "stash the stuff" I want to keep with me, but don't necessarily want to have bulging out (or falling out) of my pockets.
I've given these belts as gifts, I've lent them to friends and family for day trips or vacations, and, thanks to their new line of kid's belts, Nora, Simon, and James now have their very own BANDI belts too!
NOTE: The kids' belts were originally designed for medical purposes (insulin pumps, inhaler, epi pens, etc. — so smart!) but they work well for many other purposes too.

Our kids wear them "just for fun" around the house and yard — probably because they see me wearing mine. They are really great for traveling too. The pockets are the perfect size for matchbox cars, Shopkins, crayons & a small pad of paper, hair accessories, baseball cards, jewelry they no longer want to wear, candy, and small snacks.

Or, if your kiddos are a little older, the BANDI could easily hold cash/change, ID information, iPod and ear buds, lip gloss, cell phone, gum, house or locker keys, thumb drive, etc.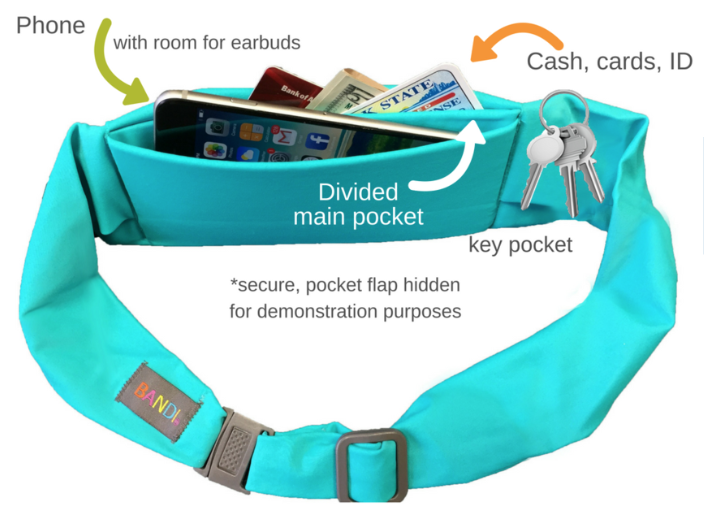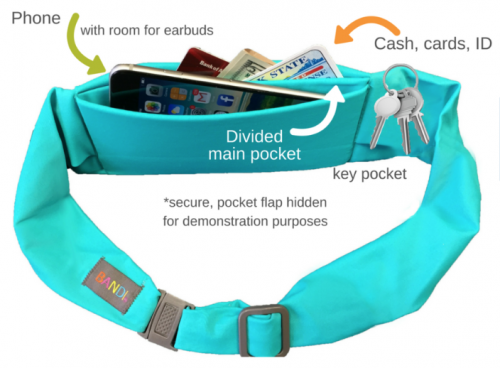 What exactly is a BANDI belt?
The BANDI belt is a super functional belt with several secure pockets to hold a variety of basic essentials so you can be on-the-go without lugging a heavy bag around or worrying about things falling out of your pockets.
There are currently 3 different styles of BANDI belts (with numerous color and fabric options for each styles), as well as a child's-size belt, and pocketed headbands! Shop their full collection here!
You can also watch a few videos about the BANDI here.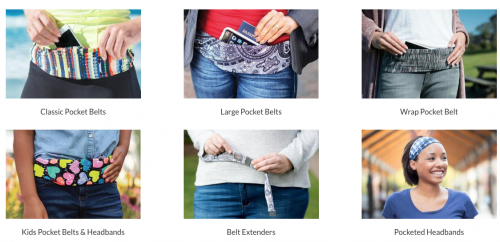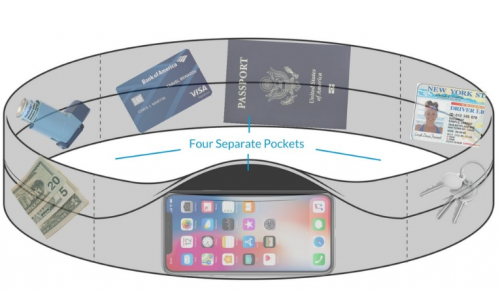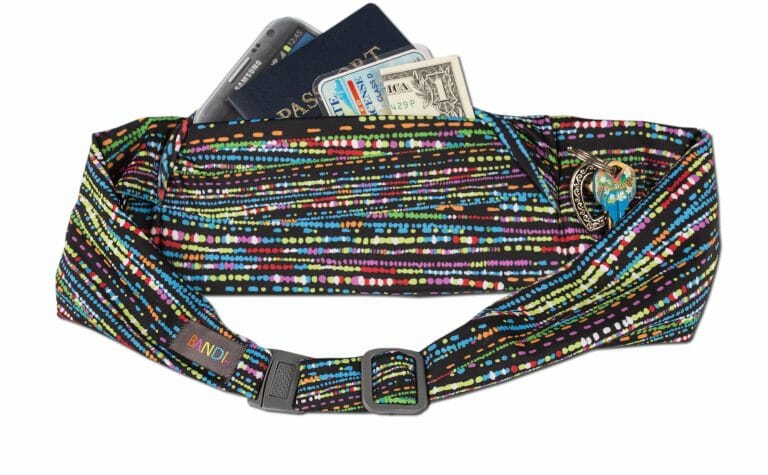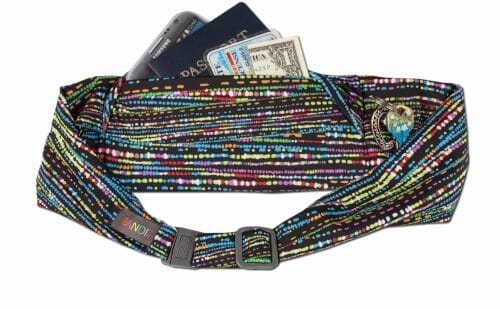 When I first got my BANDI belt several years ago, my plan was to wear it when I was out walking or biking with Nora. I wanted to keep my phone and ID card with me when we were out and about, but I didn't want to worry about dropping them, having them fall out of my pocket, or get tossed out of the stroller.
The BANDI belt was the perfect solution for me then, and it has continued to be my favorite hands-free way to carry all my must-haves with me when we're on-the-go and I don't want to take a bag with me.
.
A Few Other Uses for the BANDI belts:
Any type of travel is one of the most obvious uses for the BANDI belts… but there are SO many other practical, every-day uses for these belts.
Amusement parks
Concerts
Ball games or other sporting events
Walks and bike rides
The gym (for those of you who don't like wearing an armband for your phone or iPod)
The park
The pool
Garage sale or thrift shopping
College campuses
The office or wherever you work
Medical supplies
Yard work
House work
Basically any time you need to use both your arms, don't want to carry a bag with you, and don't want your pockets bulging with stuff, the BANDI belt is a helpful tool to have!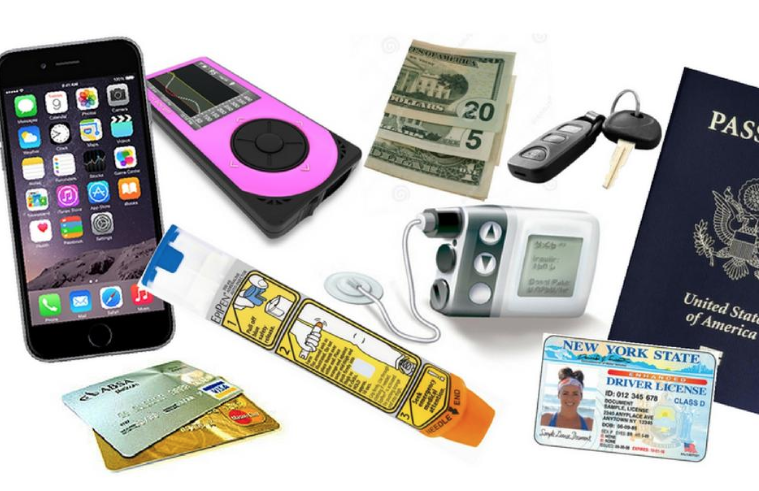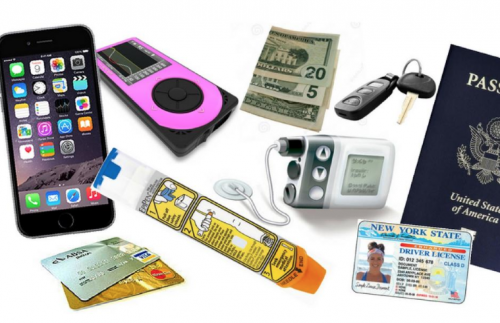 Oh, and if you're wondering about sizing… the wrap pocket belts come in sizes XS – XL. The other belts are adjustable… with optional belt extenders to lengthen them.
Just for reference, even without the extension, I could very comfortably wear the belts while pregnant (see photo below when I'm 5 months pregnant with Simon).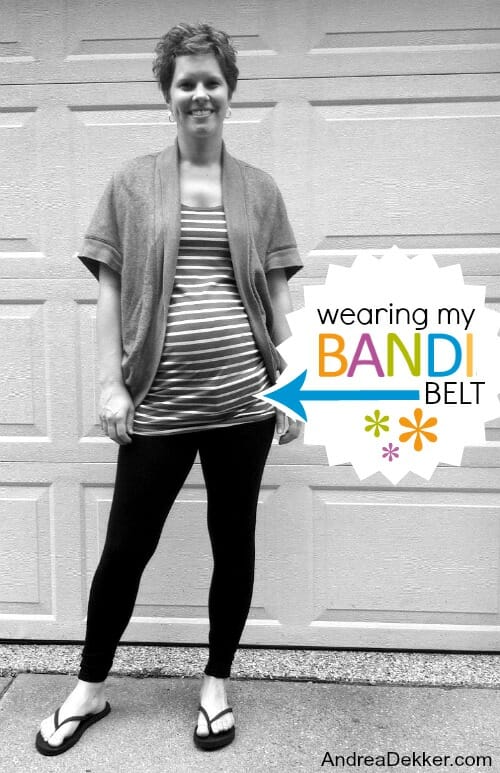 The BANDI belt has so many uses… which is why I'm excited to share it with you again today!
As I mentioned above, the BANDI belts now come in THREE different styles:
1. The Classic Pocket Belt — perfect for iPhones 8 and X, or any other standard size phones and accessories.
2. The Large Pocket Belt — perfect for larger plus size phones, passport, or medical devices.
3. The Wrap Pocket Belt — their newest belt with pockets all the way around (and no clasp closure). Works for any size phone, passport, and medical devices.
There are SOOOOOOO many fun, new fabrics, colors, and patterns to choose from — I'm sure there is one for everyone's style!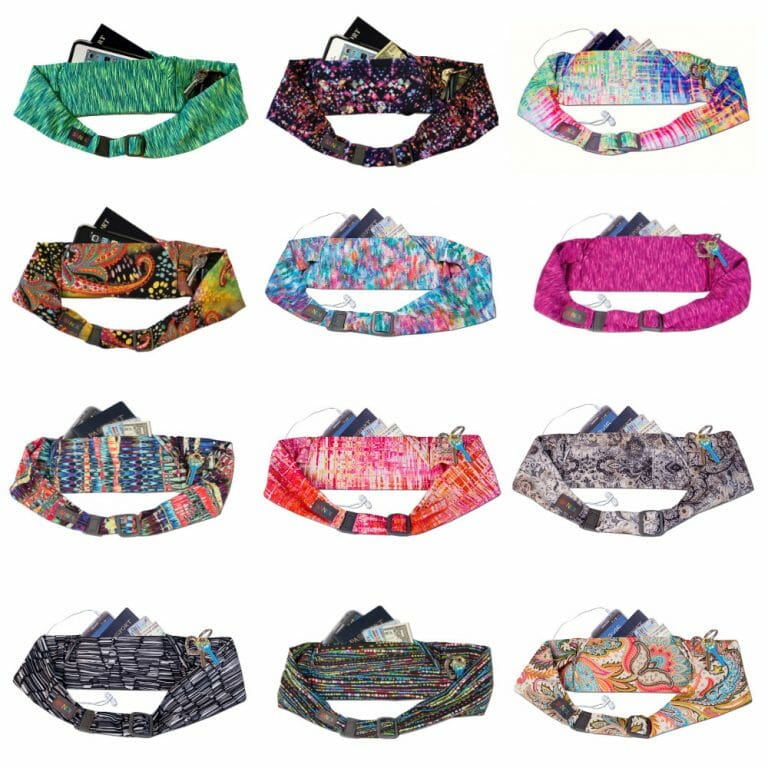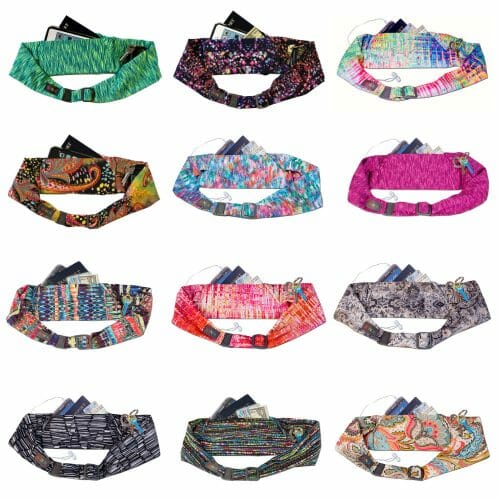 If you see one you like, then you'll definitely want to enter today's giveaway!
Visit BANDI on the web:
Website: bandiwear.com
Facebook: BANDI Wear
Pinterest: BANDI Wear
Instagram: bandiwear
Enter To Win Your Own BANDI belt!
Today, TWO lucky readers will win a BANDI belt (winner chooses style and fabric)!
Also, ALL AndreaDekker.com readers will get 15% off on orders placed from now through 11/21/18, using the code ANDREA1518 at checkout!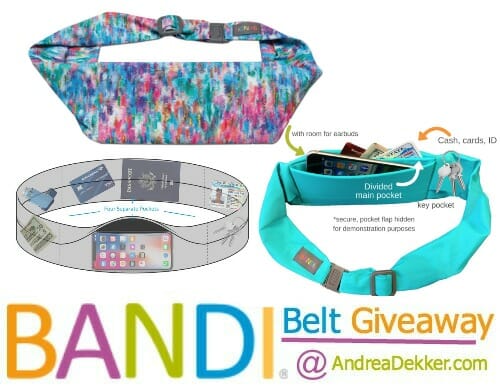 To enter, simply use the Rafflecopter widget below (it might take a second to load).
This giveaways end at 11:59 pm EST, Monday, 10/22/2018 and is open to US residents, 18 years or older. The winners will be randomly selected via Rafflecopter and notified via email. I received compensation in exchange for hosting this giveaway but all opinions are 100% my own. Please see my full disclosure policy and contact me with any questions you have. Good luck!