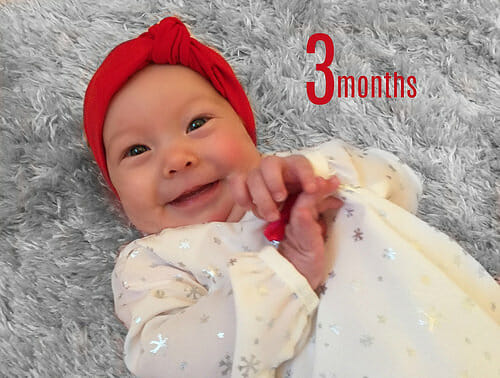 Today, along with celebrating the birth of Jesus, we're celebrating 3 months with Clara!
She is starting to babble and coo a bit, she sucks on her hands, and smiles ALL the time. I think she even tried to laugh the other day, but no sound came out 🙂
I'm thankful she is still sleeping very well at night, and that I have really been able to enjoy her (even as a tiny baby which isn't always my favorite stage).
She loves it when I hold her… and I love holding her (most of the time) so we make a good team!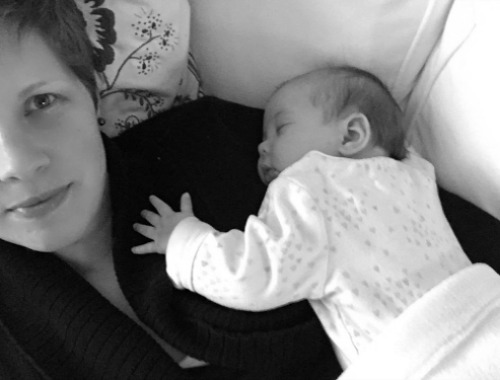 I hope you enjoy your Christmas — whatever you're doing (or not doing) today.
As I've done for many, many years, I'm taking off the week between Christmas and New Years to enjoy a few lazy days at home with Dave and the kids. We have a Christmas party today with my family, and one next weekend with Dave's family — and that's it!
We'll hopefully have plenty of time for lounging around, watching movies, reading books, going to bed early, and eating way too much sugar!
Merry Christmas… I'll see you back here NEXT YEAR!!