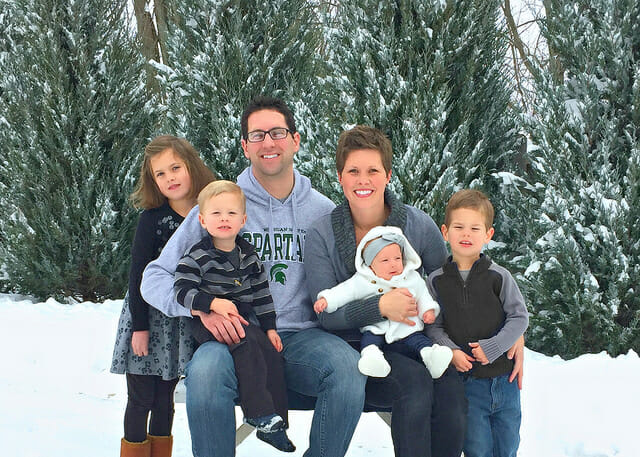 Happy New Year!
I'll be back to my regular blogging schedule tomorrow (with another one of my Favorite Things posts) but in the meantime, I wanted to make sure I shared our holiday card with all of you.
We opted for a New Year's card… it says 2018 on top, but it IS our 2017 card.
Here's the back of the card.
.
Our neighbor came over after a big snow 2 weeks ago and snapped our family picture with my phone. I designed the cards myself that afternoon, printed them as "postcards" with VistaPrint that night (just like I did for Clara's birth announcements), and mailed them out the day after Christmas!
I hope you had an enjoyable Christmas and holiday season — we certainly did!
I'll see you back here tomorrow with some of My Favorite Things (and a Personal Planner giveaway on Wednesday!)
Happy New Year!