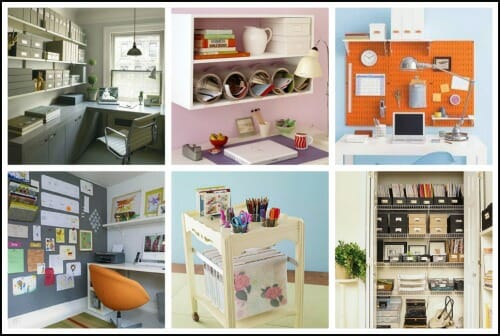 Working in an organized space will not only help you to be more efficient and more productive — it will also help you to enjoy the time you spend in your office area!
And whether you work in a big corner office, the back bedroom of your house, your car, or even a tray table in your living room, there are plenty of creative ways you can better organize your office space.
If you are looking for a bunch of creative office organizing ideas — many of which are free — check out the guest post I wrote over here!
What are your favorite office organizing ideas?