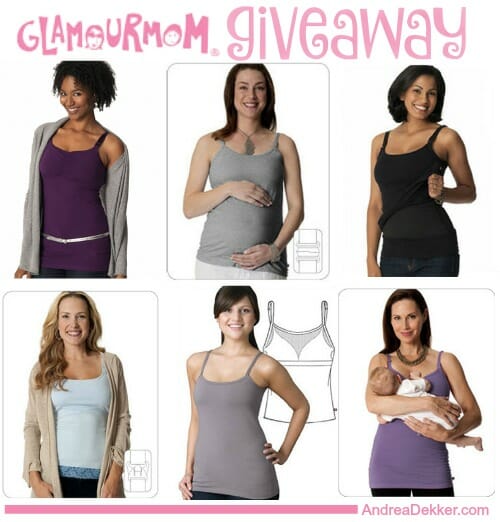 I was recently thinking about the fact that I have been pregnant or nursing (or both) for my last 8 birthdays… and I'm pretty sure my 33rd birthday (this past Saturday) was the last birthday I'll be stuck in the pregnant/nursing camp!
Although I've always pictured myself with 5 children, the moment I found out Clara was a girl, I wanted to be done having babies. A family with 2 girls and 2 boys just seems like the perfect number for us, for the layout of our house, for our vehicle, etc.
This means I have grown or nourished another human with my own body for 8 years now… and I only have a few more months left. Yahoo!
I told Dave it feels like "the end of an era" for me – and to some extent, I suppose it is.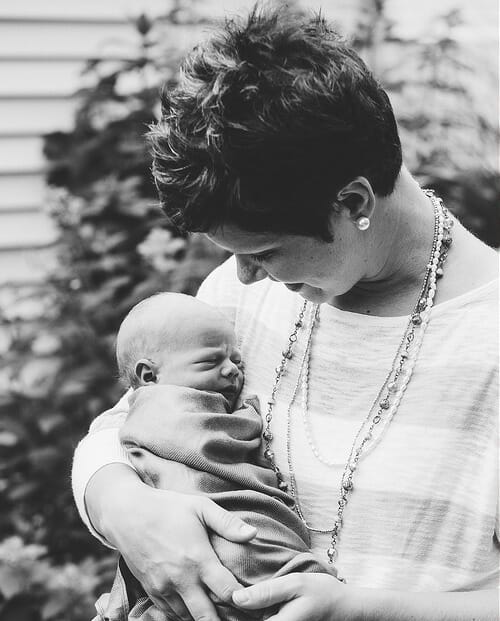 To celebrate my recent birthday — most likely the last birthday I'll be wearing nursing and/or maternity gear — I thought it was only fitting (pun intended) to share one more fantastic giveaway and discount offer from Glamourmom, the creator of my most favorite nursing tops EVER!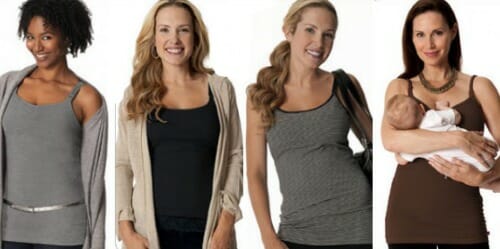 Over the past 7 years, I've promoted Glamourmom countless times on my blog and on social media — it's just one of those companies I feel great about sharing, and a product I've used and loved EVERY SINGLE DAY for the past several years.
Honestly, I think I'll feel like I'm missing something when I'm finally able to go out and about without my nursing tops on — they are just part of my everyday wardrobe!
While I most likely won't be in the market for more nursing gear any time soon, Glamourmom does stock a variety of non-nursing items as well.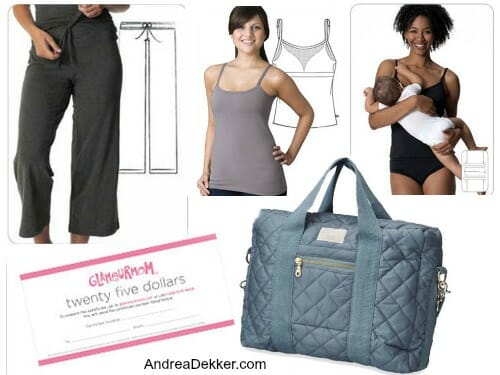 If you (or someone you will be buying a gift for) is in the market for a fantastic nursing top, I can't think of a better gift than a Glamourmom top!
I'm sharing a fabulous discount offer (and a fun giveaway) below!!!
.
More about Glamourmom:
The Glamourmom Nursing Bra Tank was born out of necessity in 2000, shortly after the founder, Line Rothman, gave birth to her first daughter. Since then, Glamourmom has evolved into an internationally loved brand. Their expanding collection is designed exclusively with moms and moms-to-be in mind with the idea that every woman deserves to be a Glamourmom!
Visit Glamourmom on the web:

Website: glamourmom.com
Outlet Store
Facebook: Glamourmom
Twitter: @glamourmomtanks
.
Enter To Win This Giveaway!
Today, one lucky reader will win any item from Glamoumom.com!!!
Also, EVERYONE gets 20% off EVERYTHING using code: GMLR2081 (expires 6/30/18)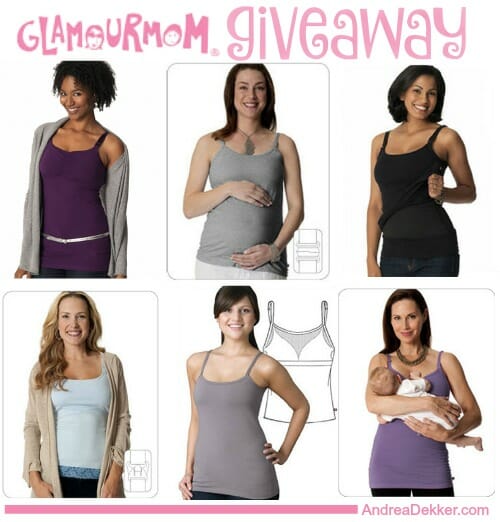 To enter, simply use the Rafflecopter widget below (it might take a second to load).
a Rafflecopter giveaway

This giveaways ends at 11:59 pm EST, Saturday, 6/24/2018 and is open to US residents, 18 years or older. The winners will be randomly selected via Rafflecopter and notified via email. I received compensation in exchange for hosting this giveaway — all opinions are 100% my own. Please see my full disclosure policy and contact me with any questions you have. Good luck!