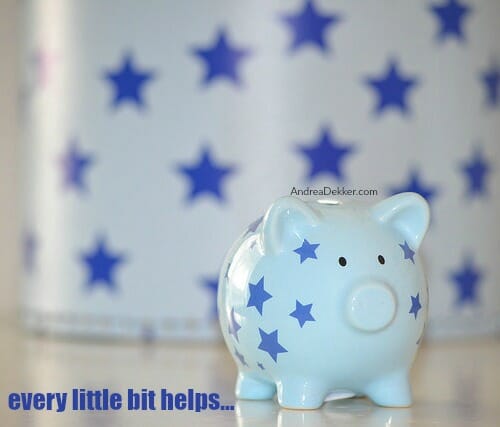 After Nora's 4th birthday, she and I walked to our local bank and opened up a savings account in her name. (And yes, she actually wrote her name on the paperwork! I thought the bank manager was going to bust out laughing when she asked him if she could have his pen!)
We deposited her birthday money — with a little extra from mom and dad to make it an even $44 deposit for our big 4 year old 🙂
Now Nora has her own bank book and a new piggy bank to start saving up money at home.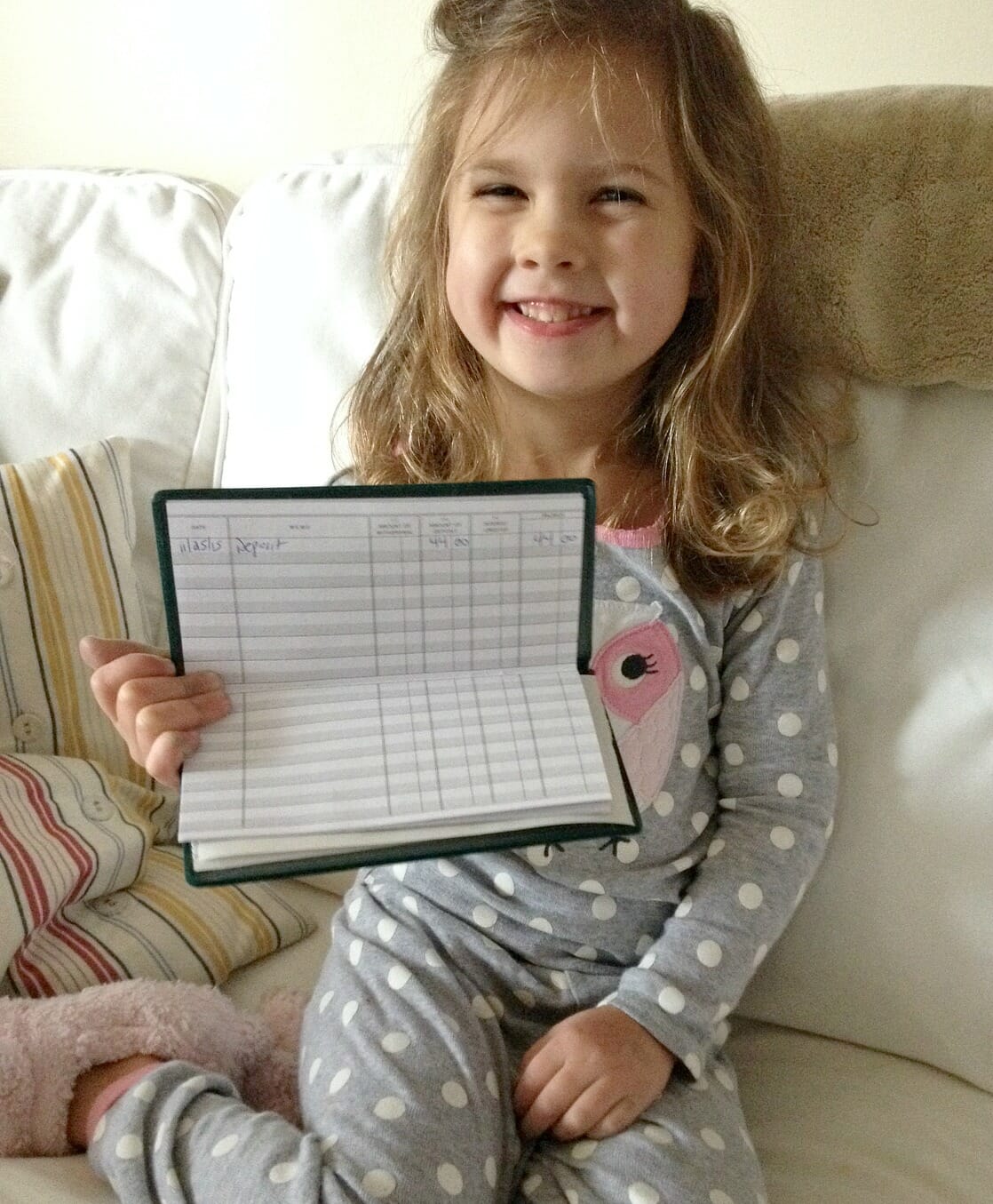 As we walked home from the bank, we talked about how we would try to put a little money in the bank every month to help her savings account grow — and then when she was bigger, she would have enough money saved up to buy a toy, a doll, a camera, or even a car (she has been talking a lot about "when she can drive" lately).
Obviously, that's all a long ways off right now — after all, $44 won't buy much these days. However, I hope that by opening a bank account and going through the motions of regularly adding small amounts of money to the account, she will start to learn and see first-hand that "every little bit helps".
.
As I was telling Nora how "every little bit" of money put into her savings account will add up over time, my brain instantly thought of the countless other situations when "every little bit helps" to add up to a bigger goal or better outcome — maybe not right away, but certainly over time.
Every little bit helps!
Spending 5 minutes wiping down the counters, sink, and toilet is better than doing nothing at all
Taking 5 minutes to organize your junk drawer is better than doing nothing at all
Donating 5 things from your closet is better than nothing at all
Purging 5 pieces of paper clutter from your kitchen counter is better than doing nothing at all
Adding $5 to your savings or investment account is better than adding nothing at all
Exercising for 5 minutes at various points of the day is better than doing nothing at all
Spending 5 minutes of quality one-on-one time with your spouse, children, friends, or family is better than spending no time at all
Pulling 5 weeds from your garden is better than doing nothing
Deleting or filing 5 emails is better than doing nothing at all
Saving $5 by packing your own lunch one day a week is better than eating out every single day
I think you get the idea…
Every little bit really does help.
You might not see loads of progress today, tomorrow, next week, or even next month, but over time, you will start to see results.
Your savings and investments accounts will grow, your closet will be less cluttered, your home will be cleaner, your schedule will feel less chaotic, your waistline will shrink… I could go on and on.
I realize that parts of this post are slightly idealized and overly-simplified — but I don't think anyone can argue that the overall concept and message of this post are true.
I know this time of year is often full of so many extra expenses, extra stuff, extra obligations, extra events, extra stress, and even extra calories 🙂 — and because of all that, I feel like it is also the perfect time of year to test out my "every little bit helps" theory.
What "little bit" will you do today?