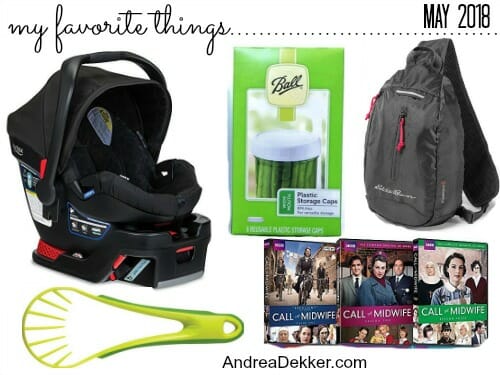 I'm back with more of my favorites… 2 of which are fairly recent finds!
DISCLOSURE: None of these products are sponsored; however, some of the links below are affiliate links — which means that at no cost to you, I may get a small commission. Please know that I use these products daily in my own home and life. Read my full disclosure policy for more information.

Also, check out my Amazon Market for all my favorite things.
Crossbody Bag from Eddie Bauer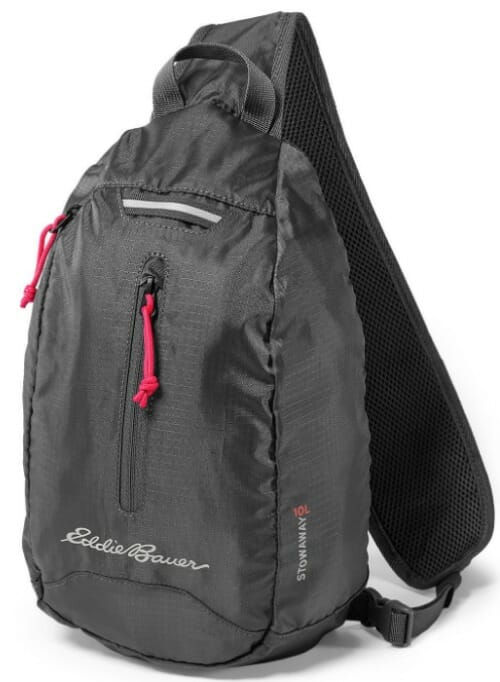 It's a long story, but I ended up with a sizable gift card to Eddie Bauer over the winter — so I nabbed a few clearance and sale items online (yay for "free" shopping!)
One of the items I purchased was their 10L cross body bag that folds up into one of the pockets of the bag for super easy portability. I've wanted to try a crossbody bag for sometime, but just never really had the "need".
However, based on the fact that I recently purchased several items of clothing for myself from local thrift stores (more on that later this week), I didn't really feel the need to buy much more expensive clothing with my Eddie Bauer gift card. So instead, I used the rest of my gift card to buy this bag (side note, I had less than $1.00 left on my gift card after purchasing this bag — so I didn't have to spend any of my own money!)
Oh my word, I love it!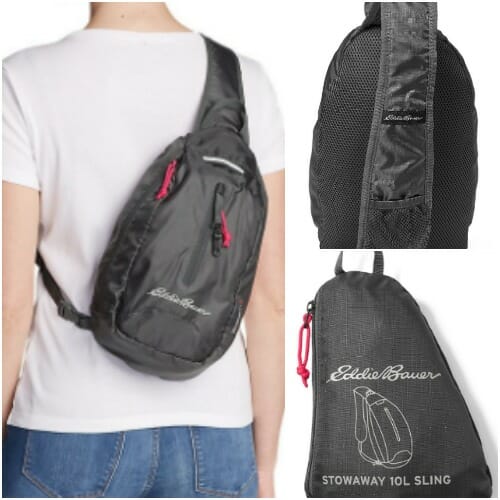 .
Call The Midwife (Netflix / PBS show)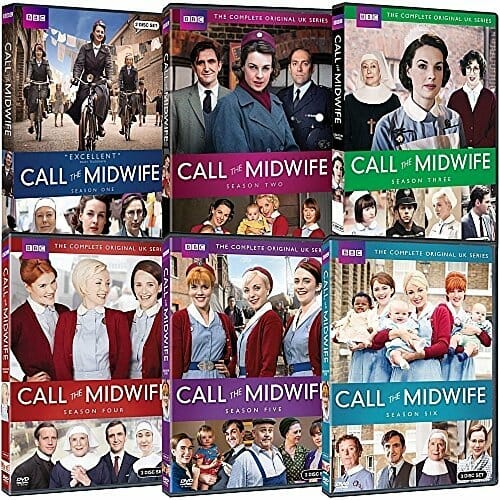 In case you've never heard of it before, Call The Midwife is such a fantastic tv show right now.
You can purchase seasons 1-6 on Amazon… and they were also still available on Netflix when I checked last week. The newest season is currently running on PBS right now, and it's just as good as previous seasons (although I do miss several of the older characters — Chummy!)
Dave and I make monthly donations to our local PBS stations, so we can always watch any of their shows online — however, I'm not positive this perk is only for donors — so you might want to check out your local PBS station to see if you can watch previous episodes online too.
Also, for the record, I most likely would NOT enjoy this show as much if I were male or if I had never birthed a child before — it's fairly graphic, so keep that in mind!
.
Chef 'n Avocado Tool
Several months ago, I found a like-new Chef 'n avocado tool at our local thrift store for $0.25 and I just couldn't pass it up!
I knew I really didn't 'need' it and I honestly wasn't even sure if I'd even use it, but for $0.25, I figured it was worth a try!
And you know what… I really do use it quite often!
The kids think it's super fun to watch me effortlessly slice the avocados, and I will say, it does a fantastic job of scraping the skin clean!
I know there are fancier ones out there that cut, pit, slice, cube, and mash… but again, for $0.25, it was definitely worth it for me!
.
Britax b-Safe Infant Carseat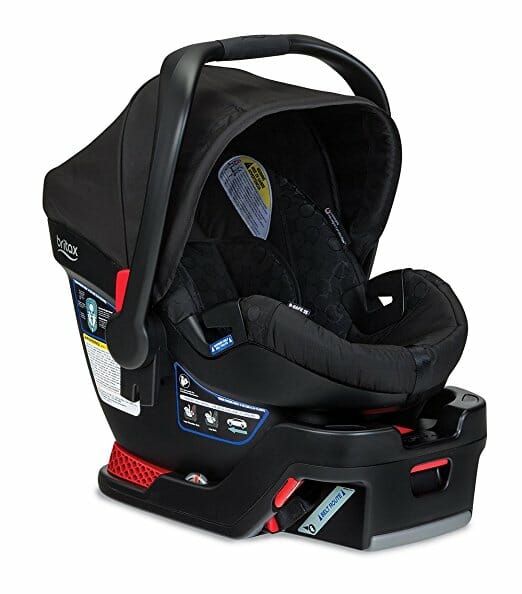 I know this might sound crazy, but I've purchased all my infant carseats used… and sold them all immediately once we were finished using them. So all 4 of my babies have used a different infant carseat!
And… after using 4 different infant carseats, I can confidently say that our current infant carseat is by-far my most favorite.
Clara is using the Britax b-Safe 35 infant carseat and it's SO lightweight for the parent to lug around! Plus, it's super cozy for her; she loves her carseat more than any of my other babies did and quickly falls asleep whenever she's inside.
I was actually fortunate enough to purchase the entire travel system (carseat, extra base, and stroller) f0r $70 on Craigslist about a month before Clara was born — and wow, do I love that stroller too!
As some of you might recall, I've used my fair share of strollers over the years (I have so many more I could add to that list now too!)
Anyway, if I thought we would for-sure have more babies, I'd be tempted to keep this carseat… but the tentative plan for now is to sell it again this summer when we switch Clara over to a convertible carseat.
And speaking of convertible carseats, we have long loved our Britax Marathon convertible carseats as well.
We first purchased them when Nora was ready to move out of her infant carseat and then purchased another one when Simon was ready to move out of his infant carseat.
James is still in our Britax Marathon, and (as I mentioned above) Clara will transition into our other one over the summer. We LOVE these seats… and apparently they are great for napping!
.
Plastic Canning Jar Lids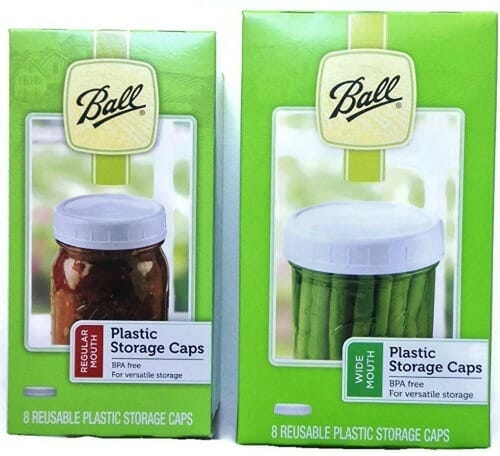 For someone who has been around and exposed to canning tools and accessories her entire life, it took me a LOOOOOOOONG time to finally discover these amazing plastic canning jar lids!
Truly, I just started using them this year (after 12 years of canning on my own and 20+ years of canning with my mom!)
Now, to clarify, these plastic lids will NOT work for the actual canning process; they are for after you open a jar of canned food to eat. So, instead of putting the metal lid and ring back on your already-opened jar, you wash the ring, toss the lid, and use one of these plastic lids instead.
It's so much less messy (the metal rings would get yucky when food touched them) and so much easier to wash (no rust like on the metal rings).
Anyway, if you eat home-canned food, or if you just use mason jars on a regular basis, I would highly recommend picking up a few plastic lids!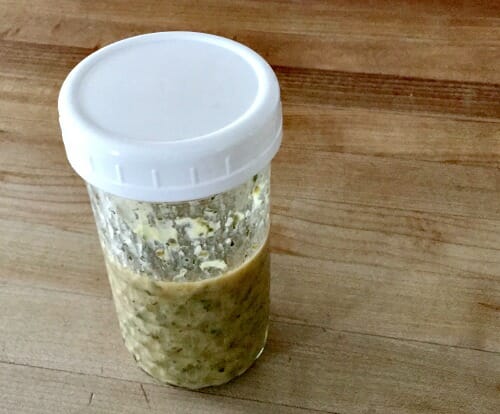 .
That's all for me this month.
Make sure you check out my previous months' favorite things — and feel free to share some of YOUR favorite things in the comments below!