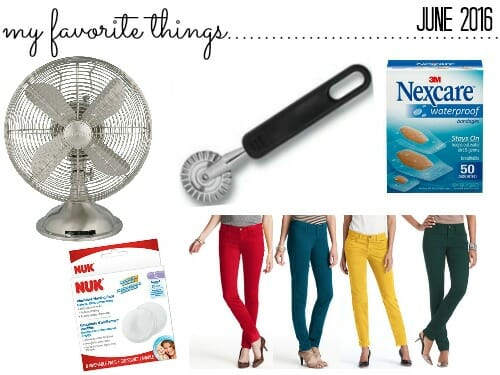 I'm sharing a few more of my favorite things — including my most favorite pants 🙂
As always, be sure to check out some of my favorite things from past months and share your favorite things in the comments!
DISCLOSURE: None of these products are sponsored; however, some of the links below are affiliate links — which means that at no cost to you, I may get a small commission. Please know that I use these products daily in my own home and life. Read my full disclosure policy for more information.
Nexcare Waterproof Bandages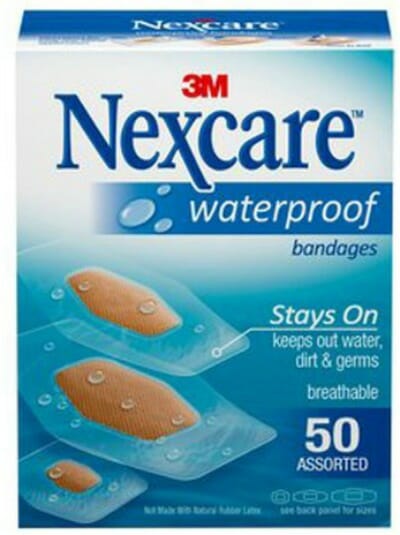 This might sound like an odd thing to add to my favorite things list — but when you have kids who play in the sand and water all Spring and Summer, you really start to appreciate good-quality waterproof bandages.
Although they don't come in fun princess or animal designs, the Nexcare Waterproof Bandages are the best I've ever used. They truly do not let any water, dirt, or grime pass through and they stay stuck to the skin extremely well.
In fact, it's usually a huge chore to remove the bandages because they are stuck on so tightly.
As an adult, I also appreciate that these bandages are clear — so they aren't super obvious when I'm wearing one.
.
Pastry Wheel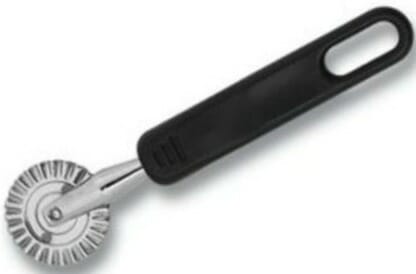 We call this tool the "pie crust scalloper" in our house — but it is officially called a Pastry Wheel.
The kids use it ALL the time for their Playdoh fun, and I use it whenever I make a double-crusted lattice topped pie. It gives the pie an extra-special touch, and (if you ask me) the pie actually tastes a little better too 🙂
Nora LOVES helping me bake, so since she can't really cut herself with the pastry wheel, I often let her cut the crust. And since she's usually not allowed to cut anything besides paper, this is always an extra-fun "job" for her!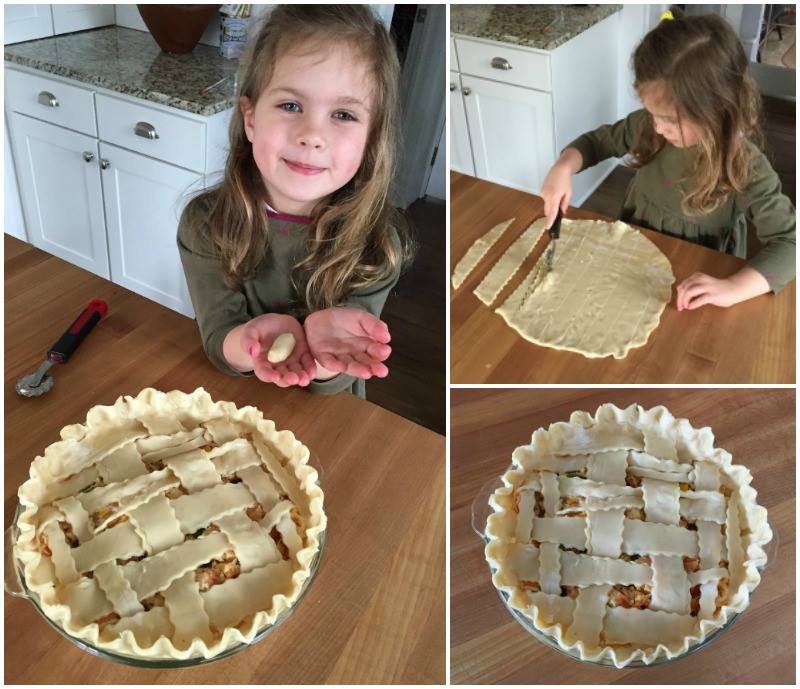 Oh, and if you're looking for a great pie recipe, here's a link to ALL of mine!
.
Nuk Washable Nursing Pads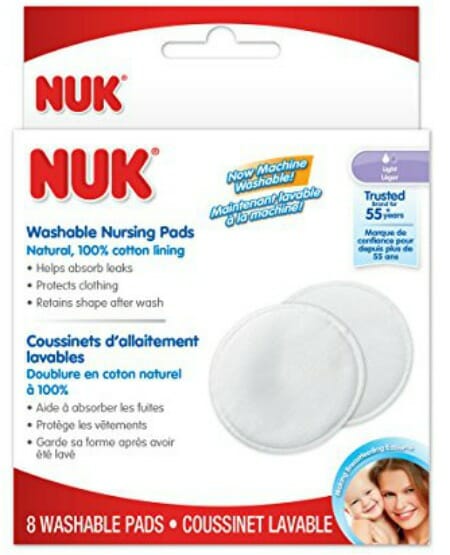 For all 3 of my kids, I've used disposable nursing pads for the first 2 months, and then made the switch to washable ones from then on. I have a feeling almost all brands of reusable nursing pads are similar; I've always used the Nuk brand and I really like them.
They also seem to be less expensive than many other brands 🙂
.
Ann Taylor LOFT Skinny Jeans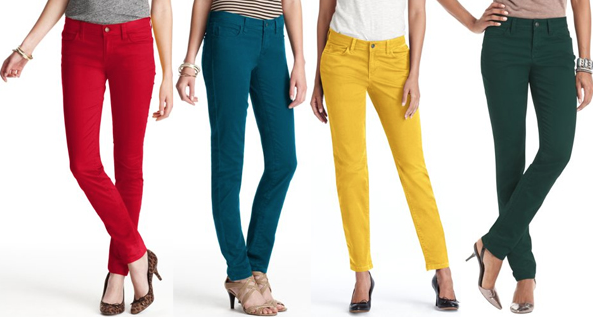 This is another weird one for my list, but I cannot tell you how many emails I get asking if I have a favorite brand of pants!
As a matter of fact, I DO — and almost ALL my pants are the exact same brand!
I currently have 7 pairs of the same Ann Taylor skinny jeans (modern fit, in petite). I have 4 pairs of jeans (dark, medium, light, and polka-dot), black pants, pink pants, and gray pants. The next pair I'm looking for is white!
Now, before you drop your jaw thinking that I spend $80+ on each pair of my pants, let me reassure you that I've NEVER spent more than $25 on a pair! I found 3 pairs at a local thrift store for $3 a piece, 3 pairs from thredUP for around $10 a piece, and I purchased one pair from Ann Taylor online during a Cyber Monday sale for $24.99 — so roughly $65 total for 7 pairs of amazing pants!
I'm not sure what it is about these pants but they just fit me SOOOOOO well!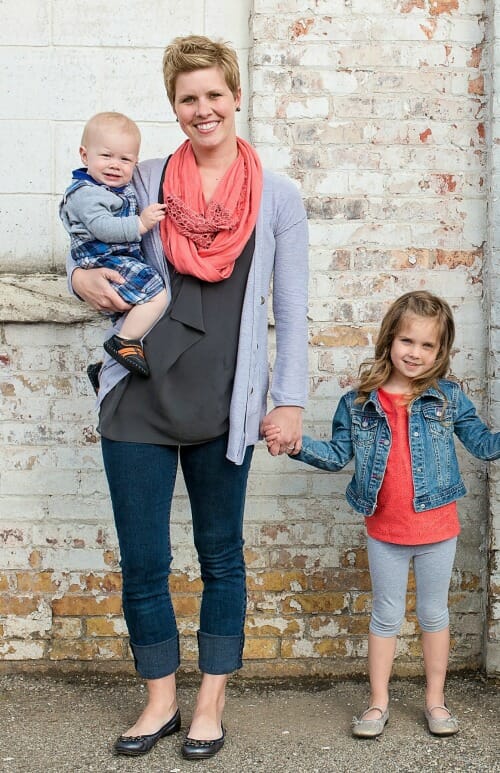 I wear them all year round because I often roll them up as capris in the spring and summer months (like I did for our family pictures).
Obviously, these pants won't be perfect for every body type, but I do highly recommend finding a pair of pants that fits you REALLY well — and then buying a few pairs!
.
Hunter Table Fan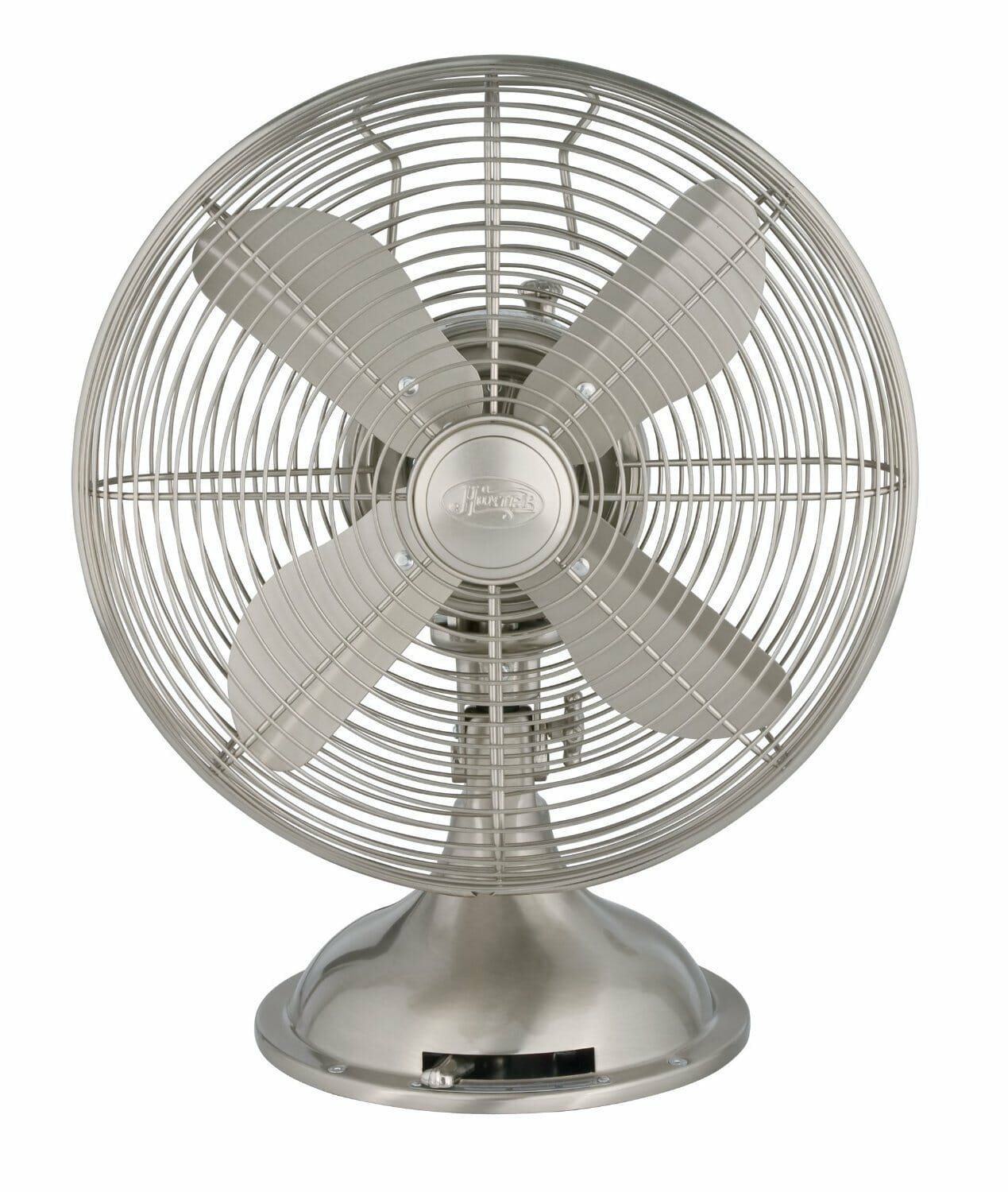 During the summer months, we have smaller table fans in every bedroom. We use them to cool the rooms and provide white noise while we sleep (in place of our noise makers).
My most favorite table fan has to be the old-fashioned looking metal Hunter fans.
They are a little more expensive than other table fans, but I can usually find them for $40 or less on sale somewhere — and they are almost a decorative element in our bedrooms.
Our fans have 3 speed settings, they are relatively quiet, the grates are close enough that we don't need to worry about little fingers slipping through, and they are really easy to take apart and clean.
.
That's all for me this month.
Make sure you check out my previous month's favorite things — and feel free to share some of YOUR favorite things in the comments below!