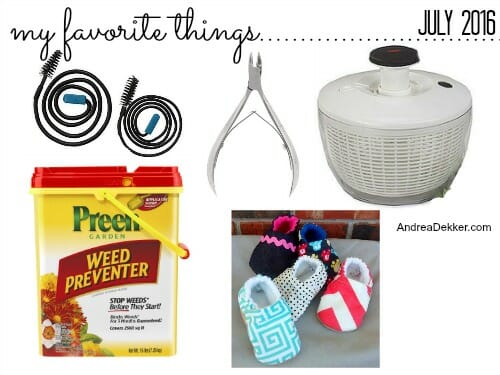 I'm sharing a few more of my favorite things today — including a pair of super cute baby shoes that James literally can NOT pull off!
As always, be sure to check out some of my favorite things from past months and share your favorite things in the comments!
DISCLOSURE: None of these products are sponsored; however, some of the links below are affiliate links — which means that at no cost to you, I may get a small commission. Please know that I use these products daily in my own home and life. Read my full disclosure policy for more information.
Cuticle Nippers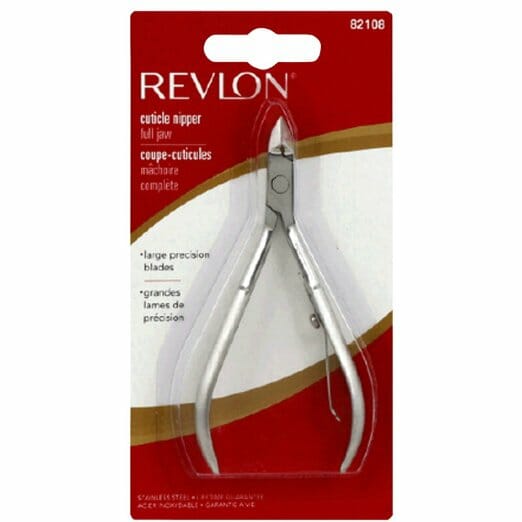 This is such a "not-normal-Andrea-thing" to put on my Favorite Things list — but considering I've used my cuticle nippers weekly for the last 12-15 years (and take it with me on most vacations) it is definitely one of my favorite things.
Although I've never had a professional manicure and I think my high school prom was the last time I wore nail polish, I have gotten more use out of my cuticle nippers over the years.
I've used them for the obvious task of clipping my cuticles, but also as a FANTASTIC way to painlessly eliminate hangnails (I get tons of hangnails — specifically on my thumbs).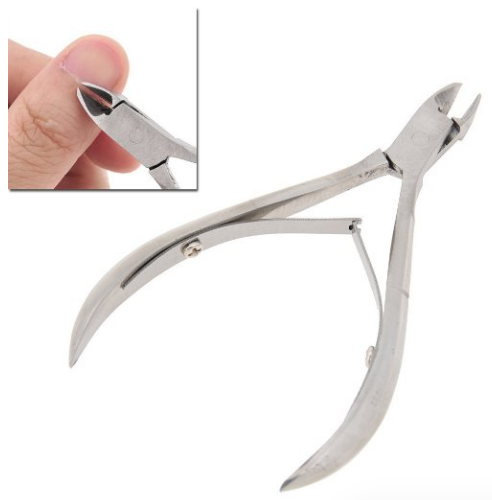 A cuticle nippers cuts MUCH closer than a scissors can, so you can easily "nip off" the start of a hangnail to prevent it from ripping or pulling anymore.
I've use my cuticle nippers for many other tiny cutting tasks as well — and they are quite reasonably priced (usually under $10) so it's a pretty solid investment in my opinion!
.
Cloth Baby Shoes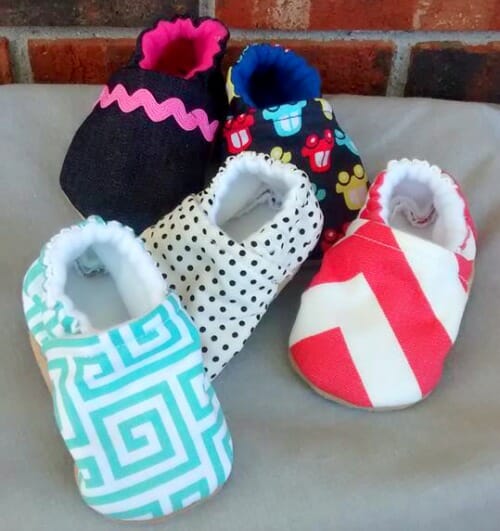 I have always hated baby shoes (like the really tiny, they-can't-even-walk-yet-so-why-are-they-wearing-shoes baby shoes).
Nora and Simon just wore slipper socks that were tight enough to hold their socks on and keep their feet warm in the winter — but they weren't hard to get on or heavy for their little legs like most baby shoes. Plus, they were SO cheap!
This past fall — when James was about 3 months old — I went to Kohl's to get another pair of my favorite slipper socks for him to wear over the winter, but they didn't have any in stock.
I looked online, I check out Amazon, I went to a few different stores, but no one had the slipper socks I liked and wanted — so I started looking for something else to keep his toes warm.
I wanted something super light-weight, easy to put on, but hard for THEM to pull off, cute, and inexpensive.
I finally found what I was looking for from The Practical Mom Shop on Facebook. They don't have a website, but you can just message them through their Facebook page to order the shoe "size" and pattern you'd like.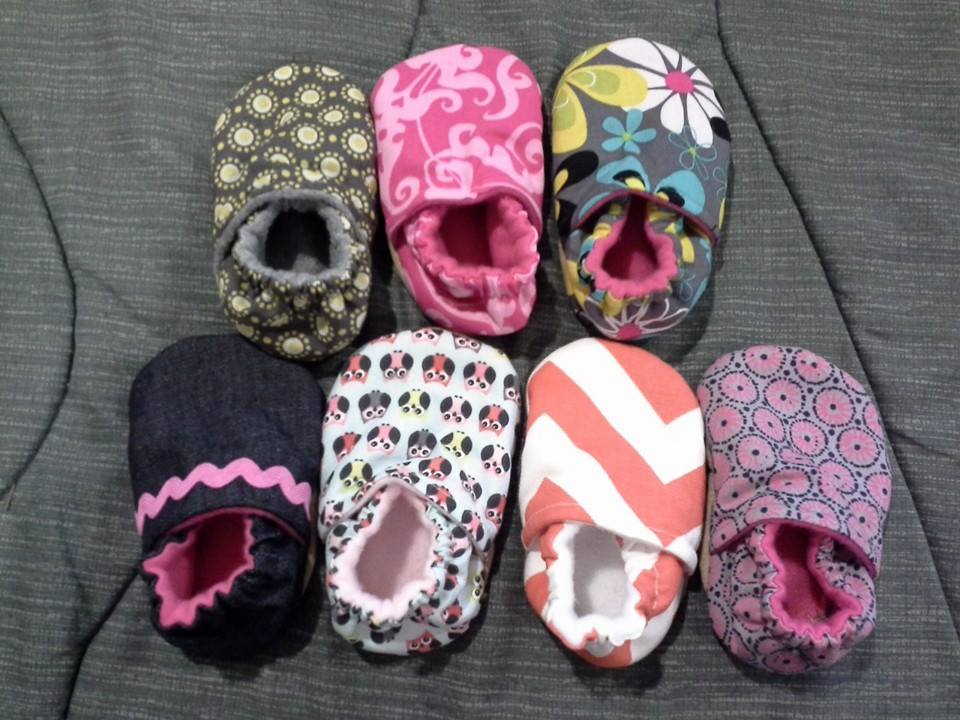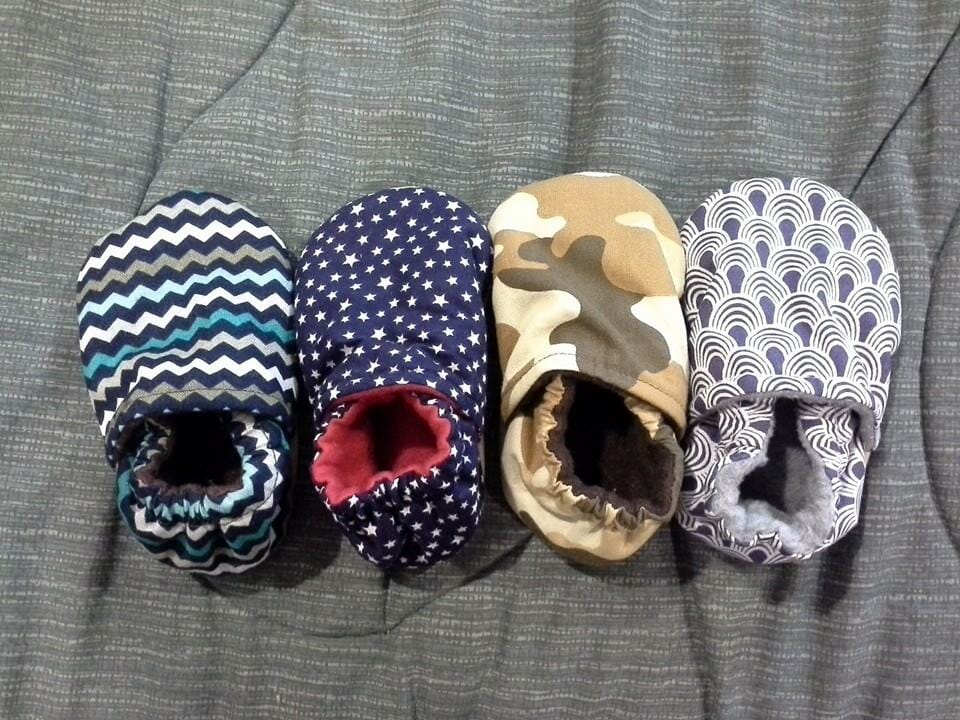 James is still wearing the small size, and I'm guessing he'll fit in the small for the rest of the summer (especially since he'll be barefoot a lot).
By fall, I have a feeling he'll finally be able to wear normal shoes as he will be more stable on his feet by then… but for now, I'm LOVING our super soft, washable, cute, inexpensive cloth baby shoes.
.
Drain Snake
Anyone who has a sink with a drain should probably have a drain snake in the house.
I can not tell you how many times our little drain snakes have come in handy for various drains and various projects. I will warn you though, if you are a little queasy, you probably don't want to be the one pulling it out of the drain (it can be pretty gross, especially if you have long hair)!
This is the exact drain snake we have — it comes with 2 snakes for around $5-$10 total. I'm honestly not sure what the difference is between the 2 snakes, but I use them interchangeably.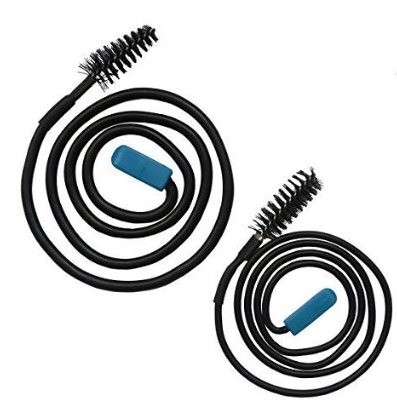 Preen
If I could only pick one product to use in my garden all year long, Preen would be it.
Year after year, Preen continues to save me hours upon hours of pulling weeds – -because it STOPS the weed seeds from germinating, which means there aren't any weeds to pull!
I apply Preen to all my planting beds 3 times every season — early May (right after we spread mulch), late July, and late October (to hopefully prevent weed growth in early spring.
In May and July, I use the Preen + Fertilizer, and then I use the regular Preen in October. The added Fertilizer is great for perennials, annuals, shrubs and trees, and even in vegetable gardens. The only thing you want to make sure of is that you do NOT spread Preen in your veggie garden until after all the seeds have germinated as Preen PREVENTS all seeds from germinating.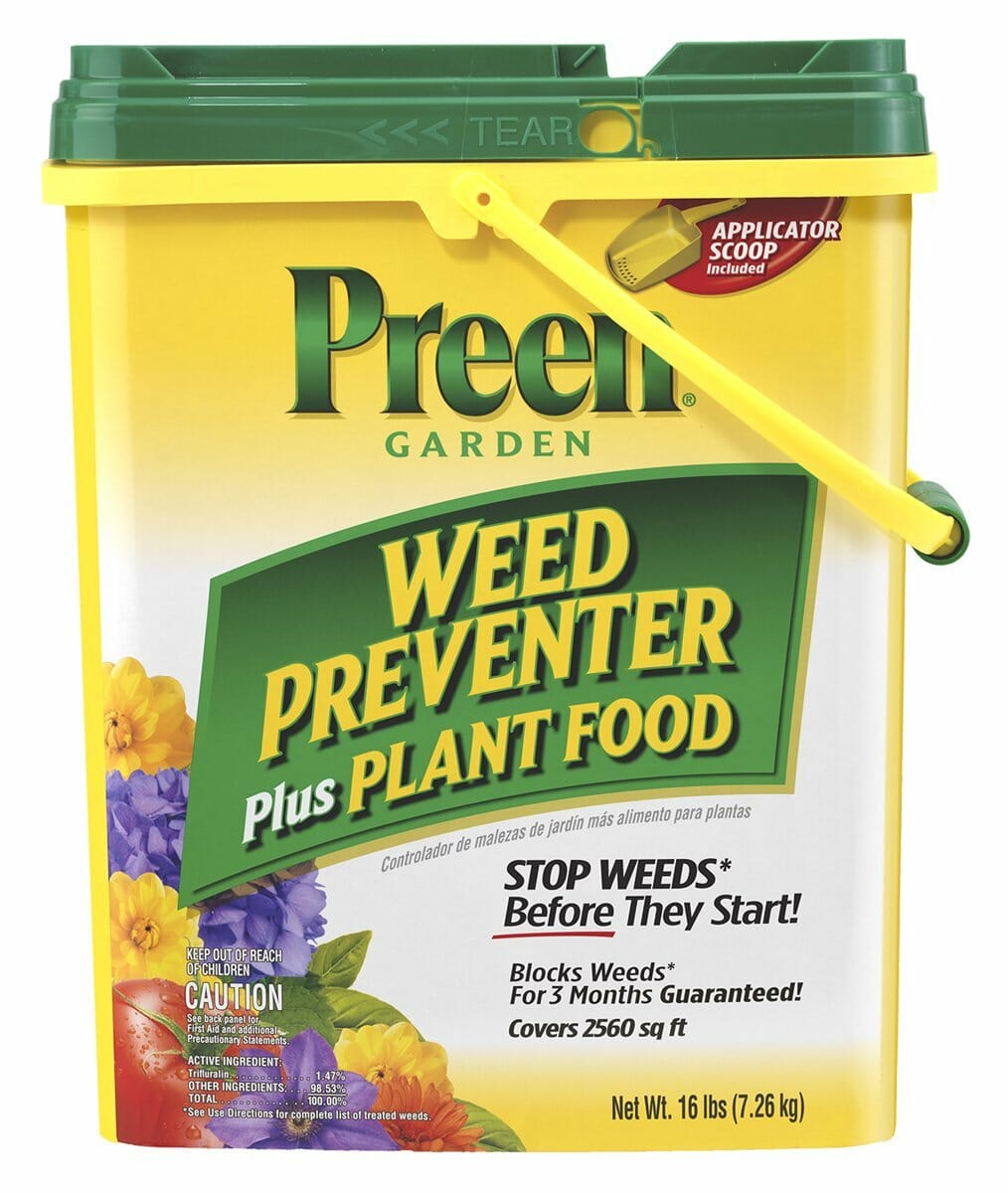 I spend about $100 on Preen each growing season, but in my opinion, it's well worth it considering how many hours of weeding it saves me!
.
Salad Spinner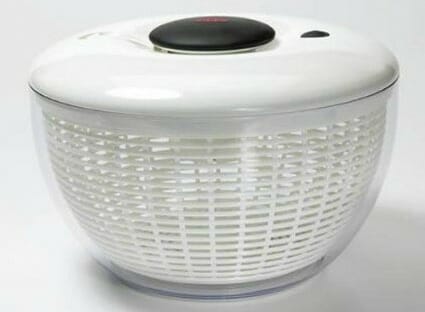 Over the past few weeks, we've been picking lots and lots of lettuce and salad greens from our garden — and since home-grown lettuce is extremely dirty, it needs to be washed very well.
Washing (and drying) lettuce leaves is pretty much my least favorite part about growing lettuce, but thanks to our trusty salad spinner, we can at least make the drying part a bit faster and easier.
We've used the same Oxo Salad Spinner for the last 10 years and it is still going strong. I have no complaints — except that it's pretty big, but it really does need to be big in order to adequately spin and dry more than a couple lettuce leaves at a time.
I also use our salad spinner for spinach and herbs — so we get plenty of use out of our salad spinner this time of year!
.
That's all for me this month.
Make sure you check out my previous month's favorite things — and feel free to share some of YOUR favorite things in the comments below!