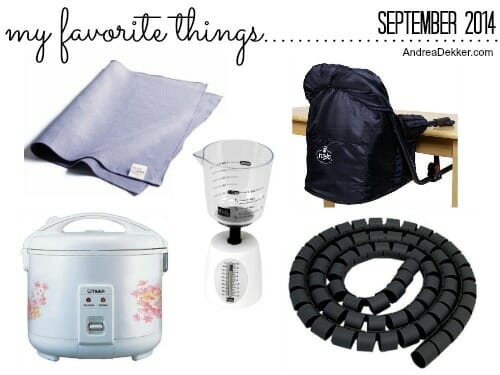 Here are a few of my favorite things for the month of September… and as always, be sure to check out some of my favorite things from past months.
DISCLOSURE: None of these products are sponsored in any way; however, some of the links below are affiliate links — which means that at no cost to you, I may get a VERY small commission. However, I hope you know that I'm only promoting the products below because I use them daily in my own home and life. Read my full disclosure policy for more information.
MysticMaid Glass Cleaning Cloth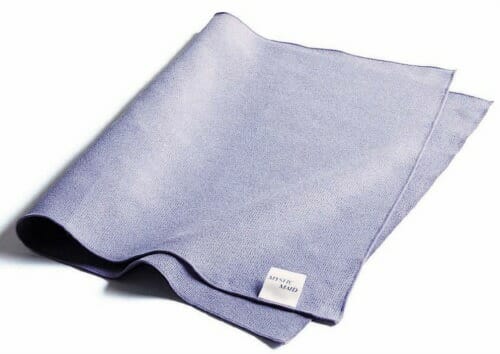 I don't particularly love washing windows — but every now and then, I get around to scrubbing them (at least the ones I see regularly — like the kitchen). One way I make washing windows extremely easy is by using my VERY old MysticMaid glass cleaning cloth.
My grandma actually gave me this cloth before I was married, so it's been around for almost 10 years now, and I almost always use it when I wash windows. I only have ONE cloth so it has really held up well.
The cool thing about this cloth is that all you need to do is get it wet, wipe down the windows, and then rinse it out again. Unless your windows are insanely dirty, there should be no streaks or smudges left behind. And since it's microfiber, there is never any lint left behind either.
I realize there are most likely hundreds of other brands and types of glass cleaning cloths, but the MysticMaid cloth is the exact one I've been using for years, so I can definitely testify to the fact it works very well!
.
Rice Cooker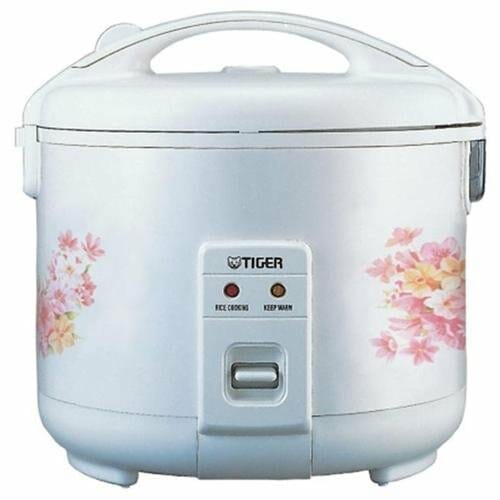 Exactly 3 years ago, we were welcoming our 2 international students into our home for the school year.
They both came with minimal possessions but then purchased many things upon arrival. One of the things Sarah bought was a rice cooker as we didn't have one for her to use.
Dave and I both liked rice, but we had never had rice from a rice cooker before… boy, were we missing out! Sarah was always making rice in her rice cooker, and after a few weeks, she showed me how to use it.
SO SIMPLE! Just dump double the amount of water for any amount of rice. So if you use 2 cups of rice, you'll need to add 4 cups of water. Then just shut the lid and plug it in. It automatically switches to the "warm" setting when the rice is fully cooked — and let me tell you, it's perfectly cooked every time!
There is no boiling water, no standing by the stove stirring for 40 minutes, and no worrying if the rice will burn. I can simply turn the rice on and prepare the rest of the meal while the rice is cooking. Or I can even make some rice in the morning and have it ready to go into various soups or casseroles when it's time to assemble dinner.
When the school year was over, Sarah left us her rice maker as she didn't want to pack it and she had several rice cookers back at home. I didn't realize it at the time, but she left us with a VERY expensive rice cooker (here's the link to the Tiger Rice Cooker we now own). However, there are MANY less expensive models out there — and I know from friends they all work well.
I can't tell you how much time and stress this little rice cooker has saved me over the last 3 years — definitely one of my most favorite small appliances!
.
Cord Organizing Wrap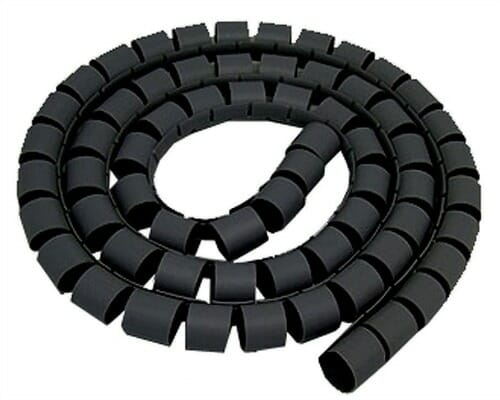 Yes, that is the technical term 🙂
I got this cable/cord organizing wrap several years ago, and we just keep finding more and more uses for it around our home. It's so easy to use (simply wrap it around a bunch of cords) and just as easy to remove if you need to switch something up later.
We have 2 bunches of cords behind our TV, another bunch under our computer desk, and another bunch around cords in the playroom. Everything has stayed neatly organized for several years — out of sight, out of mind (which is why I've never thought to add this product to my list of favorite things).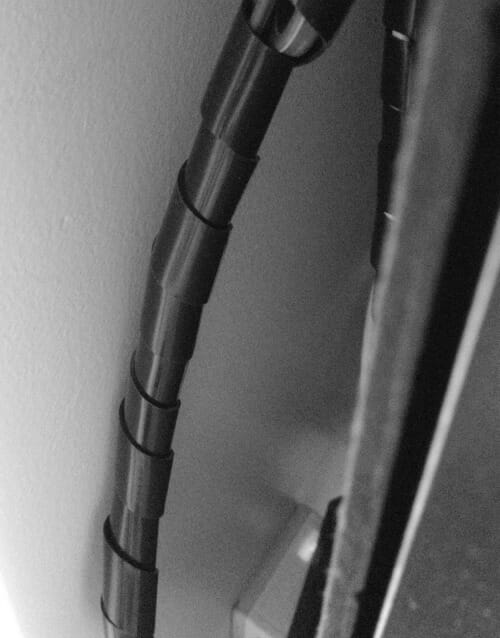 Then, a couple weeks ago, our cable company switched things up (again) so we needed to remove some of the cords behind our TV and add a few new ones. It was super easy to do as we just unwrapped the old cords and then added the new ones in. And although I was somewhat annoyed for the cable changes, it DID remind me to add this product to my favorite things post!
At less than $8 for a 5-foot wrap, I'd say it's definitely worth it!
.
Regalo Clip-On High Chair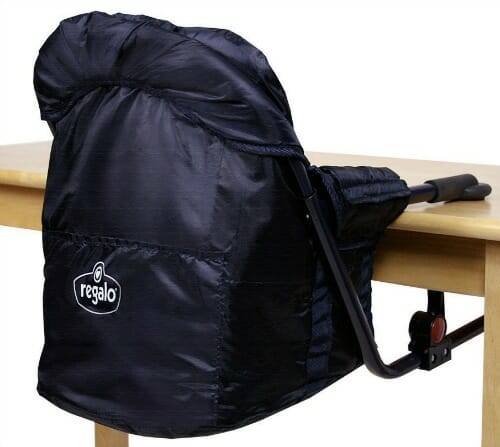 I forgot how much we loved our Regalo clip-on high chair until just recently when we broke it out for Simon to start using.
We mainly used this high chair as a portable on-the-go chair for Nora… and that's probably what we'll end up using it for with Simon too — but for less than $20, it has been a very useful baby tool for us these past few years.
It's extremely easy to wash, it comes with a little carrying bag, it folds down nicely, and it's relatively easy to attach to the table (once you've done it once or twice!)
It doesn't have any bells or whistles so I don't think we'd ever use this for our everyday chair… but it is fabulous for quick trips to places that don't have high chairs available.
.
Good Cook 16 oz. Kitchen Scale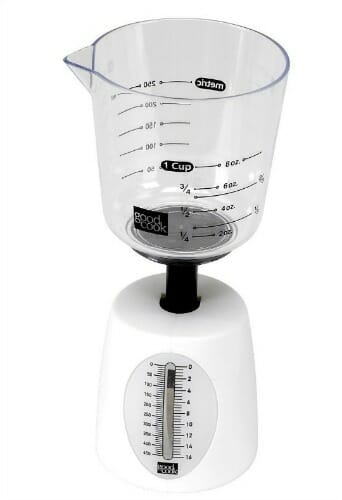 The very first summer we were married (2006) I found a teeny, tiny Good Cook 16 oz. kitchen scale on the clearance rack at our grocery store. I thought, "that's so cute, I will buy it" not knowing what (or even if) I would ever use it. Naughty-naughty, I know!
Well, that was probably the best $2 I've ever spent on kitchen gadgets because I use it ALL the time. I bet I use this scale at least 3-5 times every week to measure food for the freezer (like 1lb. of meat), measurements for baking, or recipe conversions. It's a fabulous tool that has taken much of the guess work out of cooking and baking.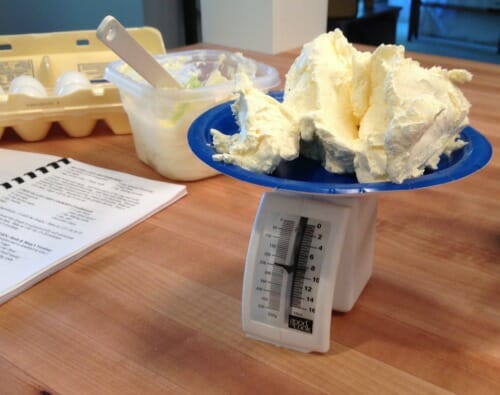 That's all for me this month.
Make sure you check out my previous months' favorite things — and feel free to share some of YOUR favorite things in the comments below!