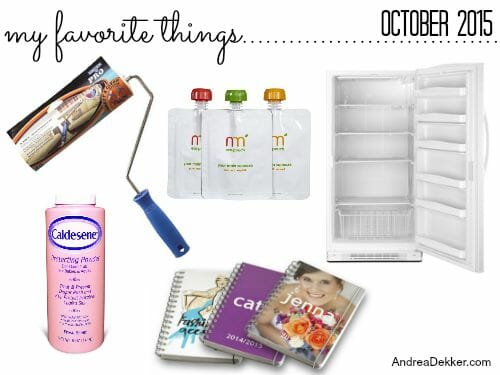 Fall is here!
As I've mentioned many times before, Fall is my favorite season… so it's only fitting that I share a few more of my favorite things!
Be sure to check out some of my favorite things from past months and share your favorite things in the comments!
DISCLOSURE: None of these products are sponsored in any way; however, some of the links below are affiliate links — which means that at no cost to you, I may get a VERY small commission. However, I hope you know that I'm only promoting the products below because I use them daily in my own home and life. Read my full disclosure policy for more information.
Deep Freezer: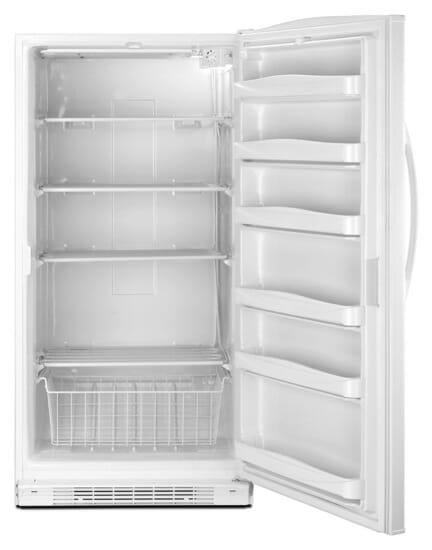 After a glorious summer of picnics, grilling, BLT's and other simple foods, the cooler fall months always get me excited to do a little more cooking and baking in an effort to stock up our freezer for winter and the upcoming holidays.
And although it's definitely possible to do extra freezer cooking without a deep freezer, I will admit that it is so nice to have that extra space to store our frozen goodies!
We purchased our deep freezer from Lowe's soon after we moved into this house (about 5 years ago) and it is definitely worth the expense. We did look into buying a used freezer off Craigslist, but we never found the right size (so it could fit down our narrow basement stairs). We also figured that many of the older freezers wouldn't be nearly as energy efficient as a brand new one, so we waited for a good deal and purchased our freezer brand new.
It's a 17 cubic foot MANUAL defrost freezer… and although that is smaller than a traditional "full size" deep freezer, it's the biggest we could get down our stairs. So far, it has provided plenty of room for our needs.
If you are in the market for a deep freezer, I would highly recommend getting a manual defrost freezer versus a frost-free freezer. It's a little bit of work to defrost the freezer every year or so, but it should help prevent freezer burn for much longer than a frost-free freezer.
.
NurturMe Food Pouches: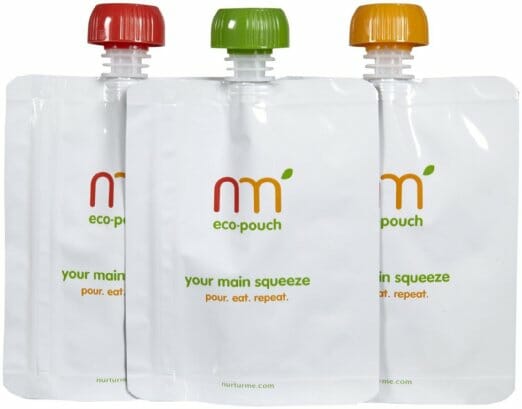 A couple years ago, I shared about some reusable food pouches I found on Amazon.com. We used those A LOT with Nora, as one of the only things she was willing to eat (for many months) was yogurt. However, I couldn't ever just give her a pouch (unless I was very close by) because she could pop the top off and yogurt would spill everywhere.
Simon never used those pouches because he was so fixated on popping the tops off that he never ended up eating anything, but instead, made a huge mess!
So, about a year ago, I found the NurturMe reusable food pouches that have a very strong and secure "zipper" — like a zip-top baggie — so they are nearly impossible for little hands to open! Plus, they make filling and cleaning the pouches super easy!
The NurturMe pouches are dishwasher safe, BPA free, reusable, and can be filled with any type of pureed foods (yogurt, baby food, mashed potatoes, smoothies, etc.) or there are also blended meals available on the NurturMe website that you can just pour into the pouch. I only tried a few of the meals from their website, but they were REALLY convenient for on-the-go eating with a young toddler.
And if I'm honest, Nora and Simon still like eating out of these pouches — so sometimes I just fill them up with yogurt or a smoothie and let them suck it out of the pouch instead of using a spoon. They think it's a special treat, and I don't have to worry about as much of a mess!
.
Unger 8″ Lint Rollers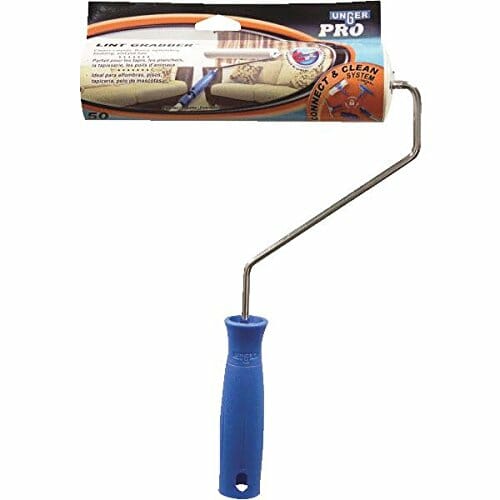 I've mentioned these before on my blog… but I never thought to include them in my favorite things list until a couple weeks ago when I was telling a friend about how awesome they are.
The Unger 8″ lint rollers are HUGE (they look like a paint roller) and super sticky, so they pick up a lot.
I use them to "clean" my white couch. They pick up dust, dirt, hair, food crumbs, etc. and leave it looking much cleaner. I gave a lint roller to my sister for Christmas (as sort of a joke). She has a big shedding dog, and has been thrilled with how well they pick up pet hair!
These lint rollers would be a fun addition to a house-warming gift as they are super practical, but also fun. Also, Nora and Simon love playing with them and pretending to paint our house.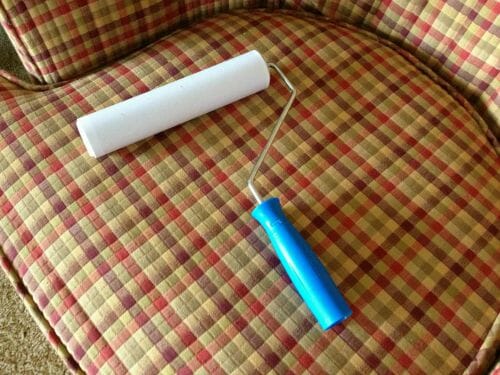 .
Caldesene Baby Powder
I feel somewhat weird putting a specific brand of baby powder on my list of favorite things. However, Caldesene baby powder is amazing and I doubt I'll use anything else for the rest of the time I have kids in diapers.
When I was pregnant with Nora, I got 2 or 3 bottles of Caldesene as gifts… so after she was born, that's what I used when I changed her diaper. When those bottles ran out, I bought more baby powder from the store — but since Caldesene was more expensive, I just went with the generic store brand baby powder.
The first time I used regular baby powder, I noticed how "fine" it was, and that it didn't stick to her skin nearly as well as the Caldesene powder. Within a few days of using the store brand powder, she started getting diaper rash. The diaper rash didn't go away until I switched back to the Caldesene powder.
When Simon was born, I figured I'd just use regular powder on him since I assumed Nora's skin was extra sensitive due to all her other sensitivities. However, Simon also did much better with the Caldesene powder and often got diaper rash if I used anything else.
With James, I didn't even bother trying anything cheaper. I just get the good stuff and so far, he hasn't had even the slightest diaper rash (it's been just over 11 weeks).
I'm to the point where I don't even use anything else — no diaper cream, no special lotions, no other powders, just the Caldesene. I also give it as gifts to new moms!
It is definitely worth the higher price tag (at least in my opinion!)
.
The Personal Planner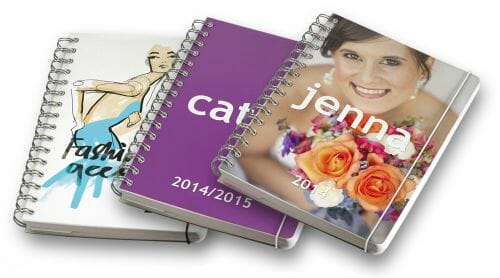 You all know that I'm still a hard-core planner lover. Although I've tried many times, I still haven't found an App, or any other electronic tool, that works as well for me as a good old-fashioned paper planner. I guess I just need to have something tangible and physically write down my various to-do's, meal plans, appointments, etc.
I've done a few giveaways with Personal Planner before (I'm hoping to do another one this year!) and I've been using the Personal Planner for myself for about 3 years now.
It's honestly just what the name suggests — a planner that can be quickly and easily customized to your own PERSONAL wants and needs.
Last week, I talked about how I'm making weekly to-do lists to increase my efficiency… and the personal planner allows me to do that easily with their customized design. I can make my daily to-do lists in the vertical columns, and then reserve the large rectangle at the bottom for my weekly to-do's.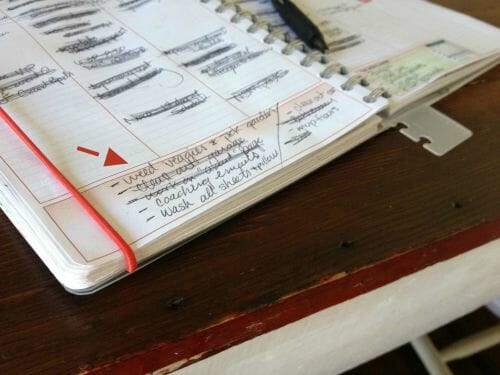 .
That's all for me this month.
Make sure you check out my previous months' favorite things — and feel free to share some of YOUR favorite things in the comments below!