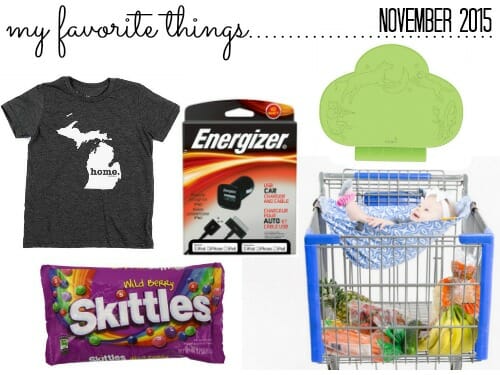 I'm excited to share a few more of my favorite things this month… if you've started shopping for the holidays, I'd recommend adding a few of these items for various people on your list!
Be sure to check out some of my favorite things from past months and share your favorite things in the comments!
DISCLOSURE: None of these products are sponsored in any way; however, some of the links below are affiliate links — which means that at no cost to you, I may get a VERY small commission. However, I hope you know that I'm only promoting the products below because I use them daily in my own home and life. Read my full disclosure policy for more information.
Binxy Baby Shopping Cart Hammock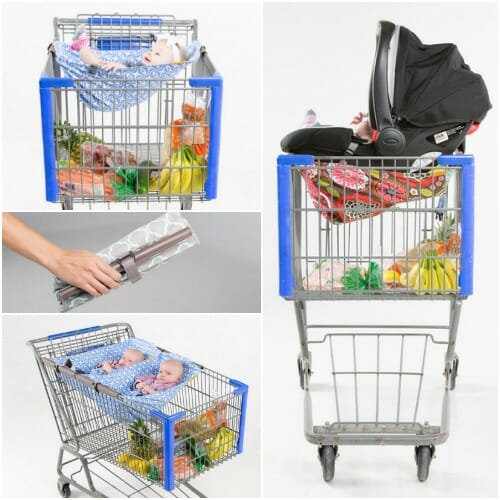 As I mentioned last week, I'm actually starting to enjoy getting groceries — even with all 3 kids along for the ride.
Part of my new-found enjoyment is because I know Nora and Simon both usually enjoy "helping" me get groceries, getting their free kid's cookie, and riding the horse. However, another reason grocery shopping has been less painful is because I got the Binxy Baby Shopping Cart Hammock right before James was born. (I'm just noticing that the hammocks are actually cheaper on the Binxy Baby website than they are at Amazon right now)
I think it was about a month before I was due with James that I saw a girl at the grocery store using the hammock. After staring at her shopping cart for what seemed like a ridiculously long time, she looked my way and said "aren't these the coolest things you ever saw?"
I agreed and immediately asked where I could get one. Later that day, I had one in the mail on it's way to my house.
Now, I can't make it more than 10 minutes in the store without someone stopping me and asking where I got my "cool baby hammock".
Although I do still wear James at times, it sure is nice to be able to lay him down (so I have more mobility) and still have room for Simon up front and the groceries in the back!
This hammock has quickly become one of my favorite things — and it would be a great baby gift for any parent (especially one with 2 little people!)
.
USB Phone Chargers For the Car
Several years ago, I got this Energizer USB phone charger for the car… and I use it ALLLLLLL the time!
It's so handy to have a car charger for our phones — and this charger is much less expensive than buying one from Apple (right around $7).
I'm know there are a bunch of different brands of car chargers, so if you're interested, I'd recommend searching online before buying a pricier option for your phone provider!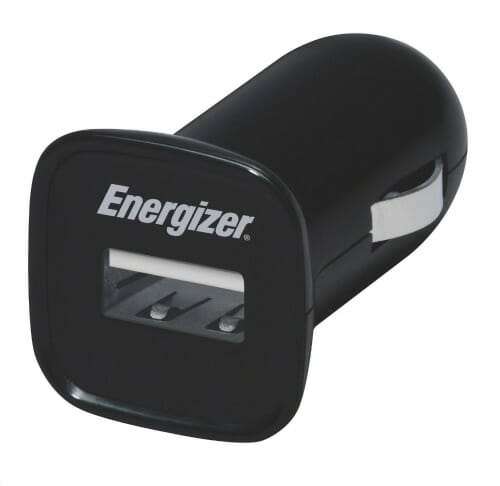 .
Wild Berry Skittles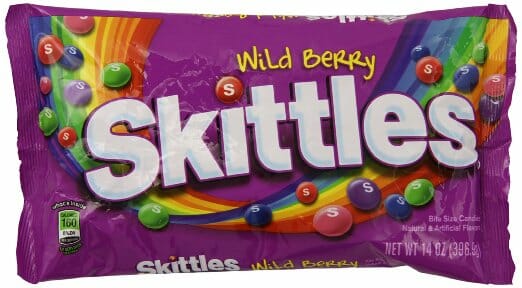 Anything chocolate will always be my go-to snack item… but if I had to pick a favorite non-chocolate candy item, Wild Berry Skittles would be my choice every time!
I got a bunch as a gift when James was born and I finished up the last package the day before Halloween… and then I stocked up on more with all the after-Halloween candy sales.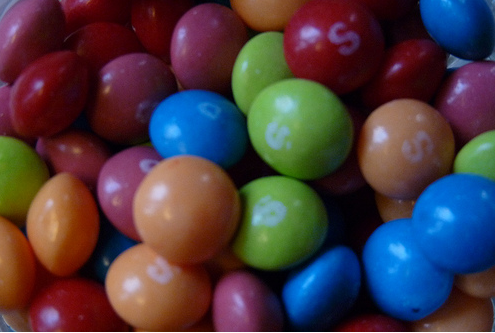 Dave detests Skittles as he apparently got sick after eating too many when he was younger — so Nora and I are the only Skittles fans in our house… however, I have a feeling Simon will join us once he's able to actually chew them (I give him M&M's and he's happy).
.
The Home T t-shirts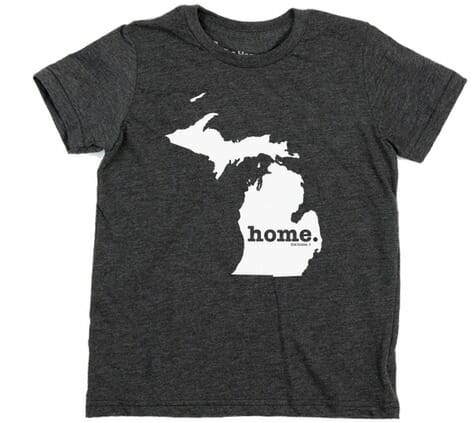 I've been a fan of the super soft, super, comfy The Home T t-shirts for a few years now — but I just recently got one of their newer Baseball T's, and I fell in love all over again!
And, as you can see by the photo below, we took advantage of the fact that they now offer sizes for the WHOLE family!
They would be such a fun gift idea for a college student moving away, a new baby… or really anyone who loves soft comfy t-shirts. And honestly, even if you don't want another t-shirt, they now sell pillows, throw blankets, tote bags, and more!
Plus, as an added bonus, a portion of all sales is donated to Multiple Sclerosis research.
.
Portable Placemat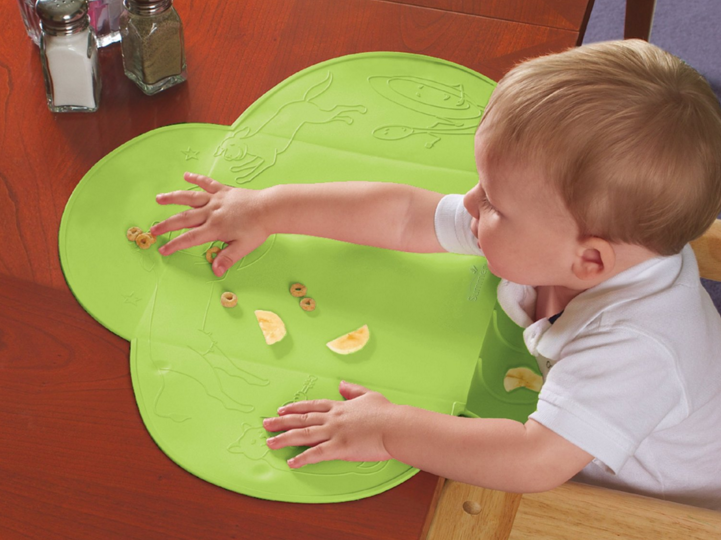 Although I'm not a germaphobe, I do know that restaurant tables are NOT the place I want to put my toddler's food… and before a certain age, toddlers can't really use plates either (at least mine always just throws them onto the ground).
Thankfully, I came across these portable placemats on Amazon about a year ago — and we've been using them ever since!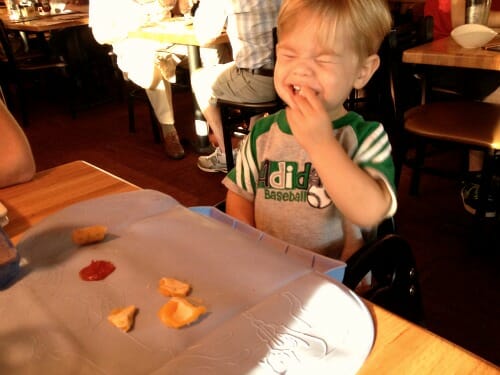 They have 4 strong suction cups on the back side to stick the placemat securely to the table, and a little reservoir that hangs over the edge of the table to catch spills.
And when we're finished, it all rolls up nicely into itself so we can put it back in the diaper bag without worrying about the spills getting over things in the rest of the bag.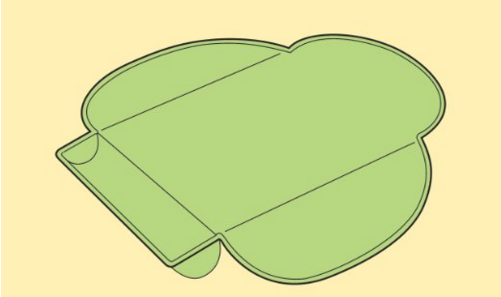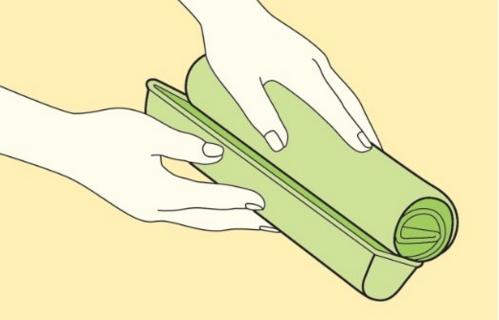 ..
That's all for me this month.
Make sure you check out my previous month's' favorite things — and feel free to share some of YOUR favorite things in the comments below!