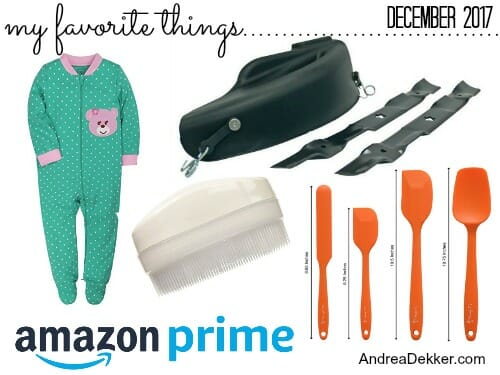 It's December — where did this year go!
I'm back with another list of some of my favorite things… I know I'll have many more favorites to share with you NEXT YEAR!!
Here are a few more of my favorite things!
DISCLOSURE: None of these products are sponsored; however, some of the links below are affiliate links — which means that at no cost to you, I may get a small commission. Please know that I use these products daily in my own home and life. Read my full disclosure policy for more information.
Mulching Blades for our Lawn Mower: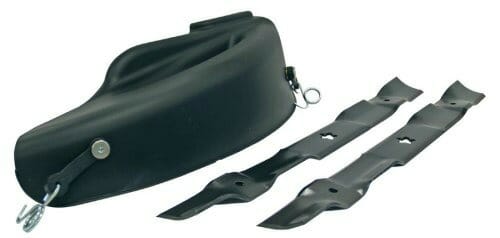 I realize this is an odd item for December (especially for a Michigander) but for the last 6 weeks, we've been dealing with lots and lots of leaves over here… and we haven't raked any of them!
Thanks to the addition of mulching blades on our mower, Dave can simply "mow the leaves" instead of rake them — and mowing is SOOOOOOOO much faster!
The mulching blades do just that… mulch the leaves into teeny, tiny bits that are almost invisible once he's finished mowing. They ultimately decompose into our grass, creating a healthier lawn in the spring (and so much less yard work in the fall!)
Win-win!
Now, the only time we rake is when the kids want piles of leaves to jump in!
.
Amazon Prime

For the past 10 years, I've preferred online shopping to in-store shopping, and during the holiday season, my goal is to purchase as much online as possible.
I definiteliy take advantage of the free 2-day shipping I get as an Amazon Prime member… and our whole family has enjoyed the free e-books, music, TV shows, and movies that are included in our membership.
I'm sure there are many features we don't even use yet, but I definitely feel like it's worth the $99 yearly membership fee for this season of our lives!
Oh, and speaking of Amazon shopping… I recently set up my own Amazon Market where I can link directly to ALLLLLLLL my favorite things. I'm still in the process of adding lots and lots of items to my market, but if you ever wonder what products I like and use in my own home and life, just check out https://www.amazon.com/shop/andrea_dekker !!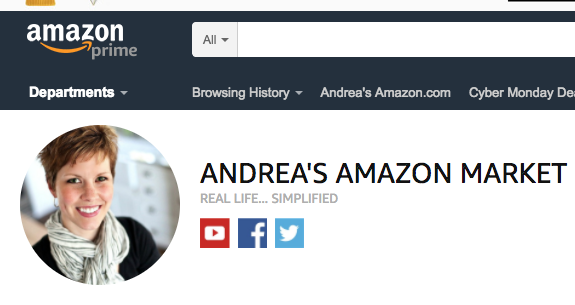 .
Therapressure Therapy Brush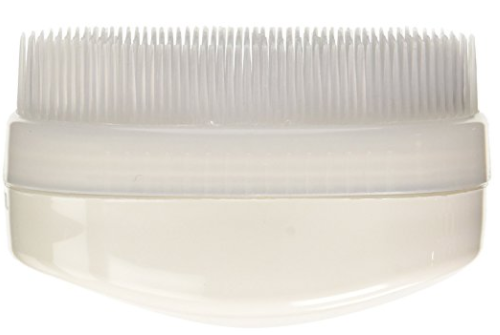 Way back when we were taking Nora to food therapy, one of our therapists gave us a Therapressure Therapy Brush to use multiple times a day on Nora's legs, arms, and back.
Although it sounds completely ridiculous, it actually worked amazingly well to "desensitize" all Nora's sensitivities.
Since then, I have used it periodically with all our babies to help calm them… most recently with Clara. For the first couple weeks of her life, she basically cried (screamed) non-stop from early evening until whenever she fell asleep for the night (usually around 10 or 11pm).
I immediately started brushing her skin with the Therapressure brush every time I changed her diaper, sometimes more often as well. I've been using this brush on her several times a day since then and I can really tell a huge difference.
She is much calmer in the evenings (and really throughout the day), she is sleeping better, and cries so much less.
I realize this might not all be attributed to this brush, but based on the extremely positive effects it has had on my other 3 kids, I know it certainly can't hurt to use it on Clara too!
.
Small Rubber Spatulas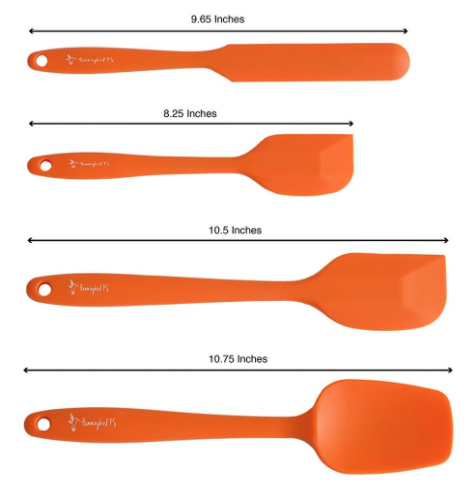 Some of my most favorite kitchen "gadgets" are my "tiny spatulas" as my kids call them!
I have at least 4 or 5 different size tiny spatulas and I use them all on a very regular basis to scrape out jars of condiments, scrape out small bowls, or even to move food around in my small non-stick pans.
I always seem to have a use for various tiny rubber spatulas in my kitchen — thankfully, they are quite frugal!
Here's another link to several different styles and brands of tiny spatulas.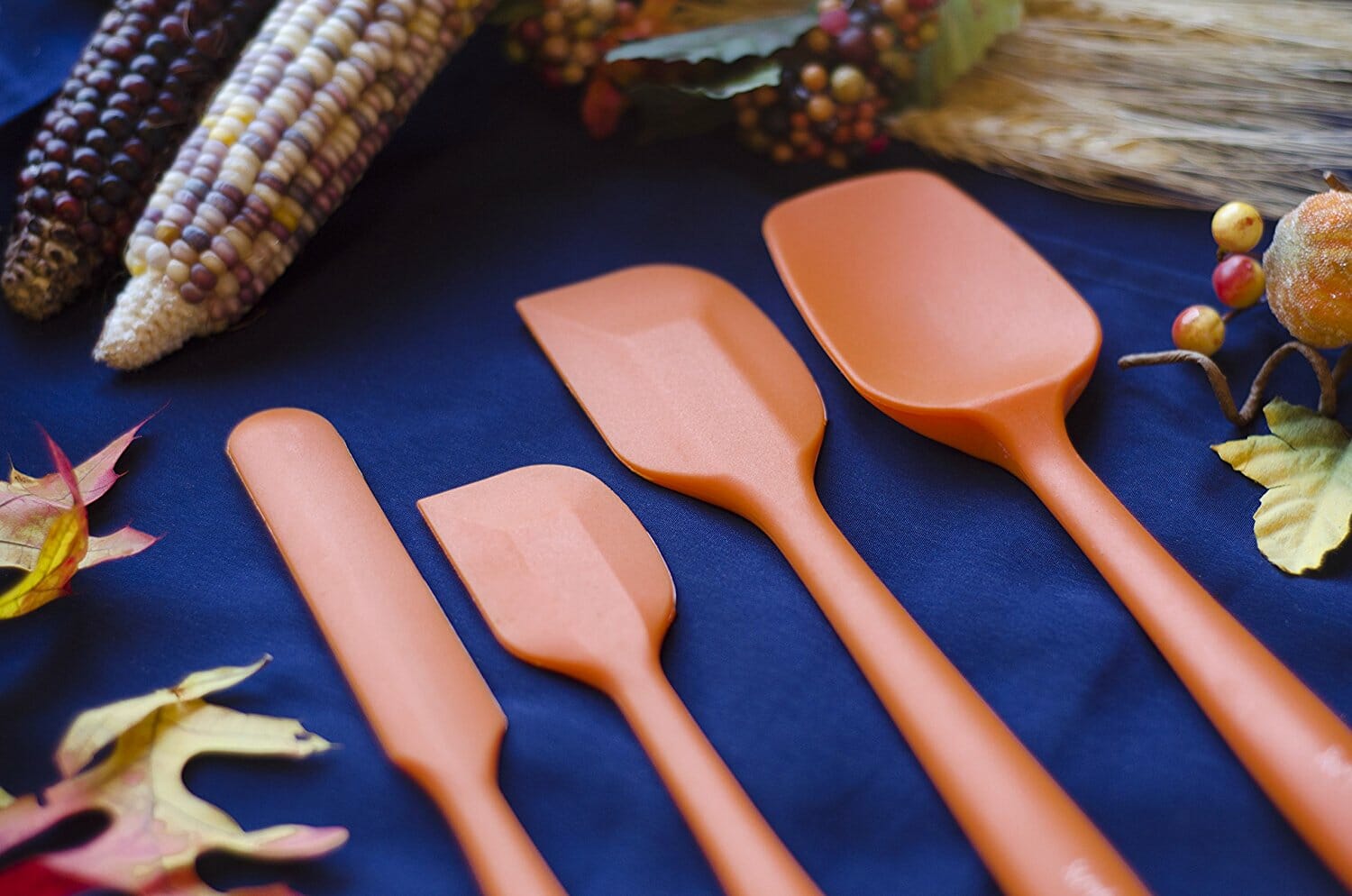 .
Sleepers with 2-way Zippers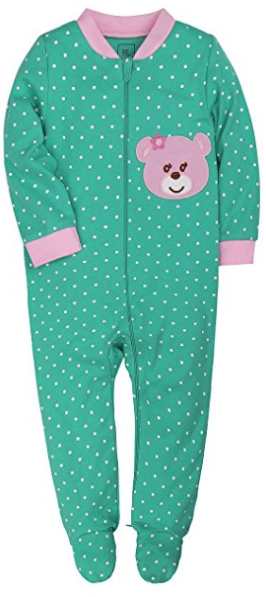 Honestly, I'm not sure how it took someone SO long to think of this, but for the first time since I started having babies, we have sleepers that have 2-way zippers — so they can zip from the top AND the bottom.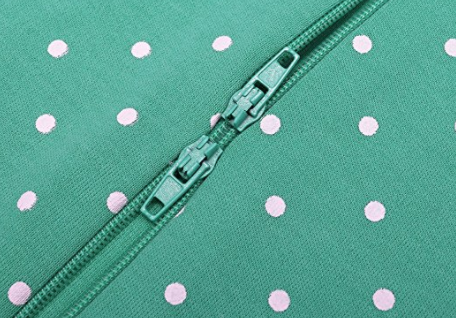 This means I can just unzip the bottom a little bit when I'm changing Clara's diaper instead of unzipping the entire sleeper. I realized it might not sound like a big deal, but for some reason, it makes night-time diaper changes so much faster and easier!
.
That's all for me this month.
Make sure you check out my previous month's favorite things — and feel free to share some of YOUR favorite things in the comments below.