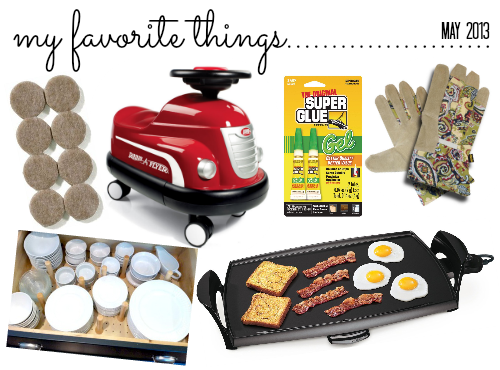 It's time for another of my monthly "Favorite Things" posts — and I've got lots more to share!
DISCLOSURE: None of these products are sponsored in any way, however some of the links below are affiliate links — which means I may get a VERY small percentage of the sale if you make a purchase through my links. However, I hope you know that I'm only promoting the products below because I use them EVERY SINGLE DAY in my own home and life! Read my full disclosure policy for more information.
My Drawer of Dishes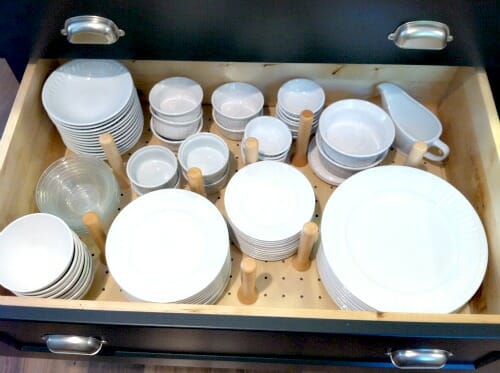 I knew that whenever we decided to renovate our kitchen, I wanted to incorporate as many drawers as possible. So I was thrilled that we were able to make the space for 10 drawers — and especially that one of those drawers was for our dishes 🙂
This drawer has special glides and can support over 100 lbs. It also has a special peg board system in the bottom so the wooden dowels can screw in and stop the dishes from banging into each other.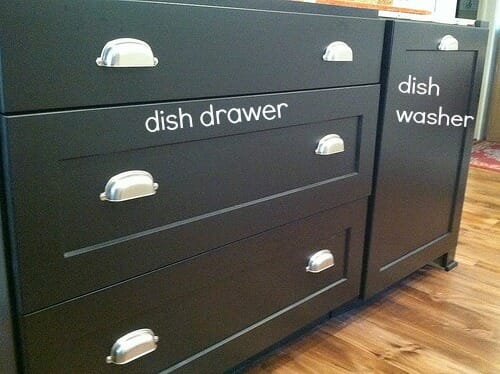 Our kitchen design worked out perfectly so we were able to put our dish drawer right next to the dishwasher, which is right across from the sink and refrigerator, and in the island for easy access no matter what we're doing with our dishes.
Felt Furniture Pads
Since we have wood flooring for about 75% of our main floor, we use these felt furniture pads under EVERYTHING.
These quart-size dark brown pads are our favorite since they blend in with our dark wood floors and are basically invisible on the legs of our chairs, stools, highchair, tables, desks, etc. etc.
I couldn't find a link to the exact package pictured above — but these pads are basically the same thing. I usually purchase our felt pads from the grocery store.
Radio Flyer Classic Bumper Car
Nora LOVES her Radio Flyer "scooter".
It was a Christmas gift from Grandma and Grandpa and we've been using it ever since . The wheels rotate 360* so it's super easy to maneuver — even on carpeting and rugs. It makes 7 crashing noises when you bump into things and it has a honking horn (there's also a switch to turn off all noises!)
The scooter is so much fun, it even made it into Nora's Alphabet Book for the letter "S"!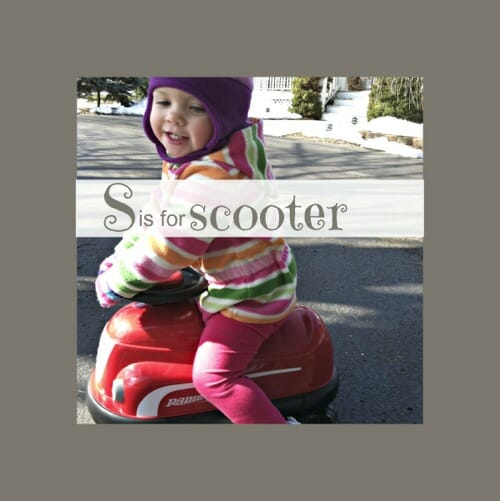 Want to see the scooter in action — watch this cute video 🙂 Click through if you're reading this via email.
Presto Electric Griddle
We use our griddle at least once a week — usually more.
I'm sure you've seen photos of it in many of my different recipe posts. In fact, I even did a full post about different foods we make with our griddle… and earlier this week, I shared a yummy Banana Chocolate Chip Pancake recipe made on our griddle.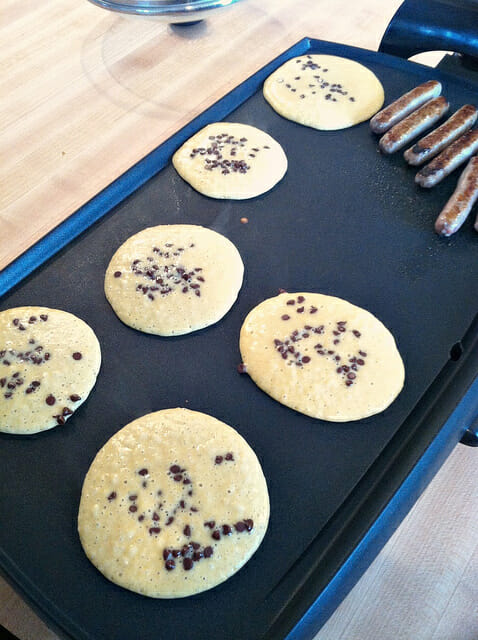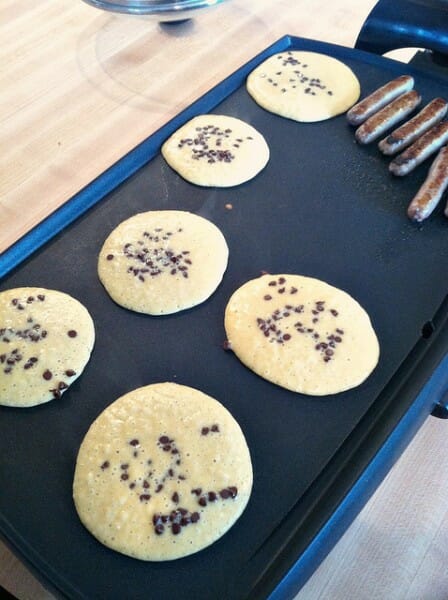 Dave and I have NO complaints about this griddle and it has held up fabulously to lots and lots of use over the past 7 years. I found my griddle for $5 after rebate from Khol's when Dave and I were engaged, but here is the Amazon link to the exact same griddle.
Super Glue Gel Mini Packs
I use super glue a lot — but only for a few things at a time, and then it might be several weeks before I need to use it again. It always seems like the rest of the container is hardened up by the time I need to use it again.
So annoying!
However, I found these Super Glue mini packs a few years ago and I've been using them ever since. They are tiny individual tubes of super glue so you can open a new one for each project.
I'm also adamant that all super glue I use from now on MUST be the "gel" because it doesn't drip, it doesn't run, and it dries really, really fast!
Stanley Leather Gardening Gloves
It's that time of year again — and I just recently dusted off my most favorite Stanley leather gardening gloves for another long summer of yard work.
I wore through many, many pairs of gardening gloves before I found these 3 summers ago. Since then, they are the only pair of gardening gloves I use — and besides a little dirt, they are in perfect condition. No holes, no rips, no tears (and I use them a lot).
Also, as I'm sure you can tell by the bright green color, they are specifically WOMEN's leather gloves — which can be hard to find. If I ever have to purchase another pair of gardening gloves in the future, I will certainly buy the Stanley brand.
That's all for me this month.
Make sure you check out my previous months' favorite things — and feel free to share some of YOUR favorite things in the comments below!