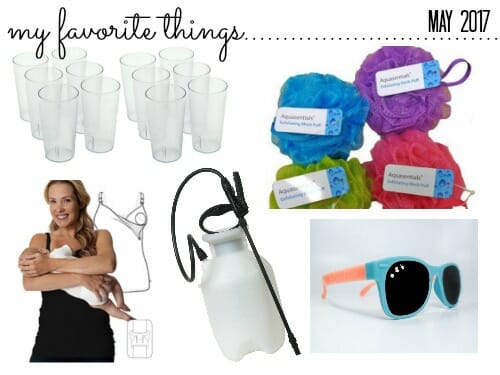 One of my favorite posts to write every month is my "Favorite Things" post!
I'm back today with a handful of favorites — I think there really is something for everyone on my list this month!
DISCLOSURE: None of these products are sponsored; however, some of the links below are affiliate links — which means that at no cost to you, I may get a small commission. Please know that I use these products daily in my own home and life. Read my full disclosure policy for more information.
Restaurant-Style Plastic Tumblers: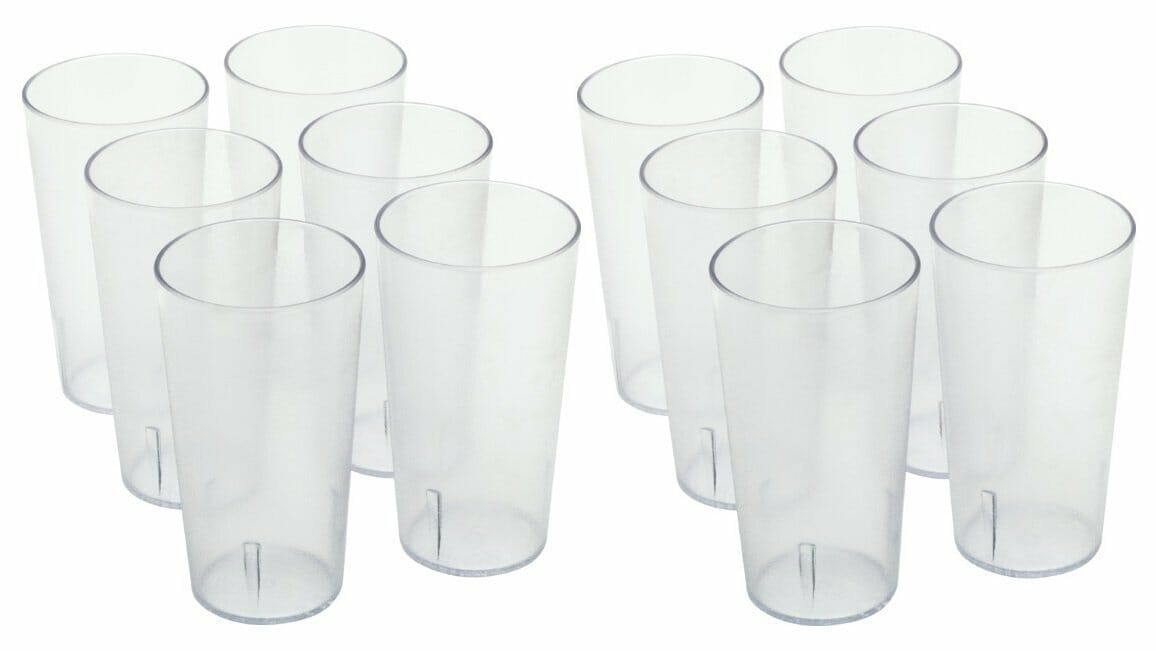 About a year ago, Dave's mom mentioned that she wanted to replace her plastic drinking glasses with glass ones — similar to the glass ones we were using at the time. Ironically, I was wishing I had plastic ones like hers instead of my glass ones — so we traded!
Oh my word, these plastic tumblers are SO practical for our little kids. Plus, the super small size of the tiny juice glasses are perfect for their little hands.
We have the small 8oz cups and the larger 12oz cups (it might be worth mentioning that they don't actually hold a full 8 or 12 ounces). We use these cups every day for every meal, and it's not uncommon to have all 24 cups in the dishwasher when we run it.
If you are looking for very practical, non-breakable, dishwasher safe, frugal drinkware, I can not recommend these tumblers enough!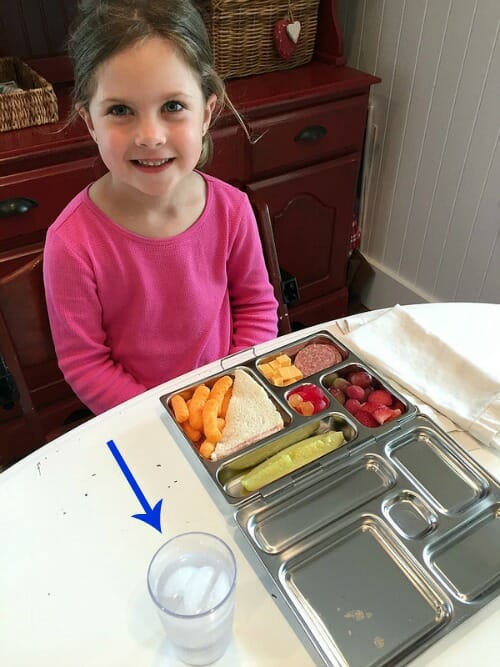 .
Ro-Sham-Bo Kid's Sunglasses:
Ahhh… kid's sunglasses.
I can't even begin to count how many pairs of our kids' sunglasses have been stepped on, sat on, squashed by a bike or scooter, dropped, scratched, etc. Thankfully, I've never paid more than $5 for any of the kids' sunglasses — but still, that all adds up over many broken and scratched pairs.
A couple months ago, I Googled "non-breakable sunglasses for kids" as I prepared to take our mini tribe to Florida for spring break… and I instantly came across Ro-Sham-Bo sunglasses that claim they can never be broken or scratched.
They are more expensive than other brands (starting at $20) but I can attest to the fact that they are not breakable (at least not by my children!)
Not only are they super cute and come in so many fun colors, they are extremely lightweight, very flexible, and virtually indestructible.
I guess the biggest issue with these sunglasses is if your kids misplace them — thankfully, my kids are really good about actually wearing their sunglasses so we haven't had to search for a lost pair (yet)!
Just an FYI, the Baby size (0-2 years) is slightly big on James (21 months, but very petite) and the Junior size (3-8) fits Nora perfectly but is slightly big on Simon (age 3). The baby size fits Simon nice and snug, but I didn't want him to grow out of the glasses too quickly. Hopefully they'll fit Simon and Nora for several years — and James can eventually "graduate" into the Junior size once the new baby is old enough to inherit his baby shades 🙂
.
Shower Loofahs: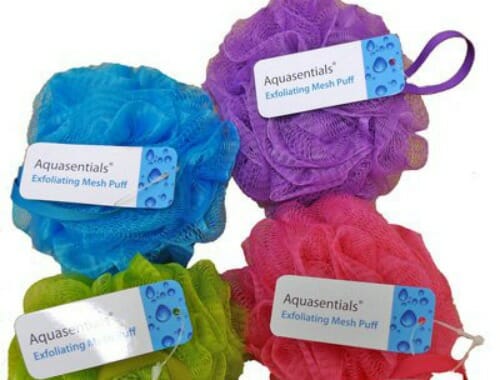 I know many people think using loofahs in the shower is really gross and germy — but for whatever reason, it doesn't bother me at all.
In fact, I enjoy using a loofah so much that it's one of the things I always miss most when we go on vacation (I don't take it with me because it's all wet and soggy).
I love how foamy and lathery the soap gets when I use a loofah, and I love the mini "massage" I get when I wash my body with the slightly-scratchy / exfoliating loofah.
Dave thought loofahs were only for females, but I quickly got him onboard with using loofahs after we were married — and he's never looked back. Now, everyone in our family uses a different colored loofah and we replace them every 4-6 months (I buy them in bulk at the dollar store so they are about $0.25 each).
We use mini suction hooks to hold our loofahs in the shower — and I probably should mention that we don't wash our face with the loofahs (that does gross me out!)
.
1-Gallon Pump Sprayer: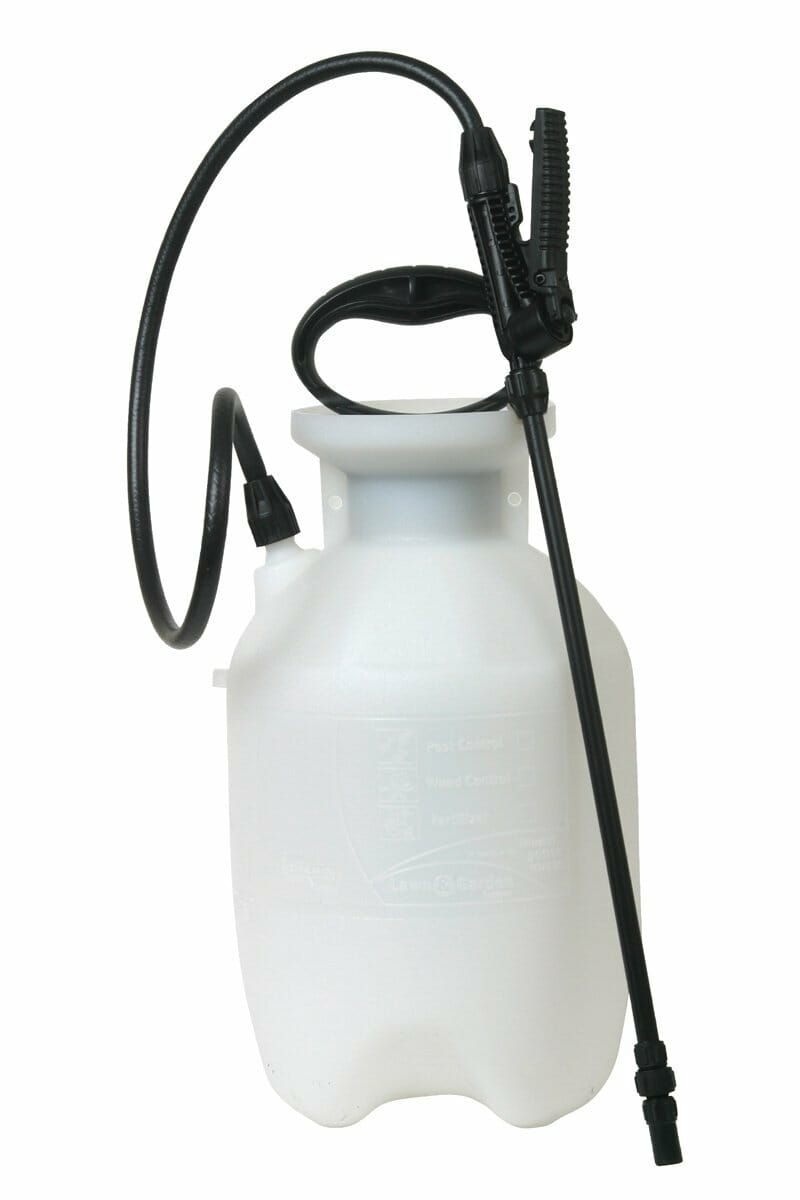 Many years ago, I purchased a 1-gallon pump sprayer for $5 from a garage sale. It served us well for quite a while before it started "acting up". The sprayer would get clogged, the hose leaked all over our hands, the nozzle wasn't working quite right, etc. etc.
Then this year, it finally stopped working altogether and I finally broke down and purchased a brand new sprayer from the store (for a whopping $15).
Oh my word does the new sprayer work so much better than our old one — and considering how often we use our pump sprayer, Dave and I will both benefit greatly from my new purchase!
We use our sprayer for all sorts of needs around the house and yard — killing weeds in planting beds and in our lawn, spraying for bugs and killing box elder bugs, even cleaning certain areas of our siding. It's such a handy "tool" to have, it takes up very little space in our shed, and it's quite a frugal purchase!
.
Glamourmom Nursing Tops: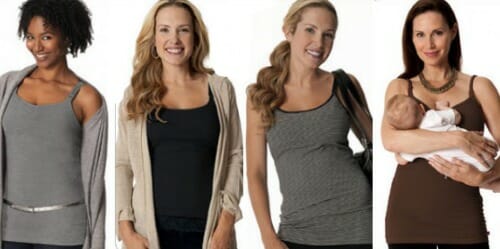 You might be tired of hearing me blab on and on about the amazingly fantabulous Glamourmom nursing tops… but I just can't stop. They are by-far the most comfortable, most durable, most wonderful nursing tops I've worn (and I've tried a lot over the years).
Yes, they will probably cost a bit more than the flimsy nursing tops available at Walmart or Target — but I can assure you the Glamourmom tops are worth every penny (and you know how frugal I am).
This might be verging on too much information here, but I basically stopped wearing a bra once Nora was born and have essentially worn my Glamourmom nursing tops (with a very nice built-in bra) every day for the last 5+ years — except when I'm very pregnant and can't fit in the tops anymore.
I'm currently still wearing the tops at 20 weeks pregnant, even though I'm no longer nursing, and they are just starting to feel "too tight".
My most favorite is the Glamourmom Nursing TOP (long torso). It fully covers my very long torso, it offers just enough stretch to be tight and firm but not uncomfortable (at least not until you're really big and pregnant), and the nursing clasps are so quick and easy to snap on and off.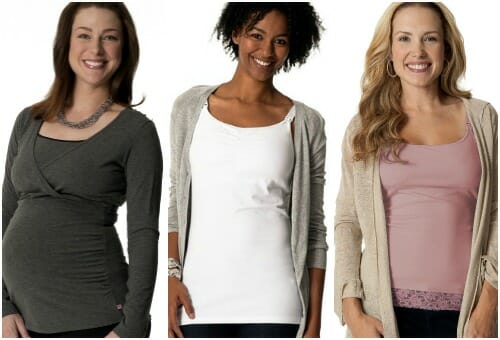 It's probably worth noting that Glamour mom sells maternity tanks and tops and "regular" (non nursing, non maternity) tanks and tops too — so there is really something for everyone.
Since I know many of you would like to give these tops a try, I asked the owner of Glamourmom if she would offer a discount for my readers — and she said YES! Best of all, the discount is off the Glamourmom OUTLET store (where the prices are already reduced by 30% – 70%!)
All you have to do is use the code: GMAD418 to get an additional 20% discount at checkout (Offer expires 6/1/2017)
And if you want to stay current with the Glamourmom deals, you can follow them on Facebook, Twitter, and Instagram.
.
That's all for me this month.
Make sure you check out my previous month's favorite things — and feel free to share some of YOUR favorite things in the comments below.